We have two Mondays until the 2022 NFL Draft. So, every Monday we will be here to do a full seven-round Green Bay Packers mock draft. In last week's mock draft, we pulled off a few trades to navigate the draft and get the players that would help us most. This week, we will do the same to get the best possible fits for the Packers in the NFL Draft. Given the collection of Packers draft picks, there will be some movement in the actual draft.
You can also subscribe to our YouTube channel to get a seven-round Packers mock draft every Monday as well, which will be a collaboration between three of the hosts from Lombardi Sweep.
We will use the PFF Mock Draft tool to complete our mock draft since it helps to make things slightly more realistic in terms of player availability. We use this tool to keep the other 31 teams realistic, but we use our knowledge and analysis to draft players. Ready? Here we go!
Packers Draft Picks 2022
| | | |
| --- | --- | --- |
| ROUND | OVERALL | FROM |
| 1 | 22 | via LV |
| 1 | 28 | |
| 2 | 53 | via LV |
| 2 | 59 | |
| 3 | 92 | |
| 4 | 132 | |
| 4 | 140 | Compensatory |
| 5 | 171 | |
| 7 | 228 | via CHI through HOU |
| 7 | 249 | |
| 7 | 258 | Compensatory |
After trades and two compensatory picks, the Green Bay Packers have 11 total draft picks for the 2022 NFL Draft.
7-Round Green Bay Packers Mock Draft 3.0
PACKERS MOCK DRAFT TRADE:
Packers Get: R1:13, R4:107
Texans Get: R1:22, R2:59, R5:171
Round 1, Pick 13: Garrett Wilson, WR, Ohio State
We decided to trade up and get our guy. I believe Garrett Wilson is the best wide receiver in the 2022 NFL Draft, and he ended up being the second wide receiver off of the board in this Packers mock draft. The Packers need an athlete at the wide receiver position, and clearly, Wilson fills this need. Wilson is explosive, a strong route runner and he's extremely versatile, having the ability to line up all over the field.
PACKERS MOCK DRAFT TRADE:
Packers Get: R2:42, R3:73, R5:179
Colts Get: R1:28
Round 2, Pick 42: Leo Chenal, LB, Wisconsin
We didn't love the board where it was at pick 28, so we decided to trade back and hope one of the two offensive line prospects we liked fell. They didn't, but we were able to pick a hometown kid that would make Packer fans very happy.
The Packers return Krys Barnes on a one-year deal, and Leo Chenal could be the future starter opposite De'Vondre Campbell at linebacker. It also gives the Packers a second defensive player who can tackle, which is a great thing. He is unbelievably strong, yet light on his feet. Chenal will need to work on pass coverage, but he is an extremely high upside pick.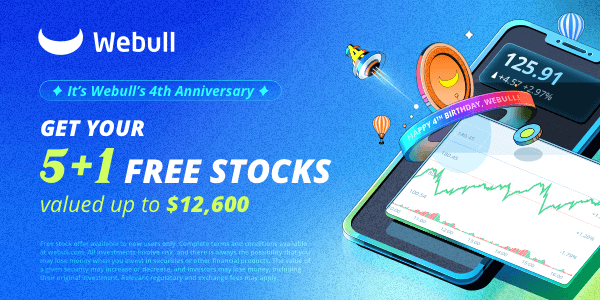 Round 2, Pick 53: Nik Bonitto, EDGE, Oklahoma
The Packers could use another edge rusher in their rotation. If we're actually looking to build a team to win a Super Bowl this season, then the skill set we bring him should be complementary to what is currently in place. That is what we have with Nik Bonitto, who can be a speed rusher for the Packers.
Bonitto is a twitchy player that will test even the best offensive tackles in the game. Combined with his speed, the Oklahoma product has plenty of tools in his repertoire. This makes him a Day 1 contributor, bringing something the Packers currently do not have.
While he needs to come off the field on rushing downs, he can be a great third-down weapon for years to come.
Round 3, Pick 73: John Metchie III, WR, Alabama
Our second wide receiver pick is a great one. What can't John Metchie III do? His routes are NFL-ready, to put it lightly. He is extremely crafty, has excellent release, can get yards after the catch and he can do it from multiple positions. No, he is not a physical receiver, but he doesn't need to be. He uses his feet to create space (remind you of anyone?).
Obviously, the knee injury to Metchie is the reason we were able to get him in the third round. Assuming his tests are coming back positive, he would be a tremendous pick at 73 in this Packers mock draft.
Round 3, Pick 92: Max Mitchell, OT, Louisiana
There are few players in the 2022 NFL Draft who I would trust to start at offensive tackle in Week 1 for the Packers. Surprisingly, I believe Max Mitchell is one of these players. He is a tremendous athlete at the position, with rare lateral movement combined with the athleticism to get upfield in a hurry. Mitchell also stays low into contact in the open field, allowing him to deliver powerful blocks downfield. He comes from a pass-heavy scheme, so his run blocking may not be as clean as it needs to be early, but this can easily be helped by giving him tight end help.
Round 4, Pick 107: Romeo Doubs, WR, Nevada
We'll follow up the Metchie pick with another solid downfield receiving threat for Aaron Rodgers. At 6-2, 200 pounds, with tremendous explosivity, Romeo Doubs is a big-play threat for the Packers.
His route running, while slightly limited, is solid. He has strong hands, high football IQ, NFL speed and a great versatility. If Doubs played at a bigger school, he would be given more respect in his draft projection. With two 1,000-yard seasons to his name, he has the tools to be a 1,000-yard receiver in the NFL as well.
Round 4, Pick 132: Jalen Wydermyer, TE, Texas A&M
Jalen Wydermyer is a great athlete at the tight end position. He can best be described as a "move" tight end. At Texas A&M, he was used in tight, split out and in the slot. He needs to work on his explosivity in his route running and strength as a blocker. However, he is still a talented route runner and has excellent ball skills. With Robert Tonyan out to start the season, Wydermyer could be the top receiving threat at the position for the Packers.
Round 4, Pick 140: Cordale Flott, CB, LSU
The Packers currently don't have a true slot cornerback they feel comfortable with. Instead, Brian Gutekunst has expressed his desire for all three top corners to play there this season. This is a bad idea, but it is what it is.
Drafting Cordale Flott would give them another slot corner on the roster. Flott has great length for a slot corner, but he could add a bit more size. Still, he has good quickness and ball skills. Flott also shows good twitch in the running game and fights through blockers. The issue, to this point, has been finishing tackles.
Round 5, Pick 179: Noah Elliss, DL, Idaho
The Packers just signed defensive tackle Jarran Reed, which is a signing I love. However, drafting Noah Elliss gives the Green Bay defense more of a run-stopper in the middle of the defense. At 6-4, 360 pounds, Elliss is an absolute load and a great value pick in the fifth round.
Elliss has rare size, tremendous strength and quickness, and he knows how to plug gaps. His biggest criticism is that he needs to get into better shape to play more snaps. However, with the defensive line room the Packers have, all he needs to be is a situational, rotational piece.
Round 7, Pick 228: Jason Poe, G, Mercer
Shoutout to Todd McShay for quoting me word for word about Jason Poe, but at least someone other than myself is bringing him to light. Poe is an absolute freak, in every good sense of the word. Remember the Combine performance of Dontari Poe? The testing of Jason Poe gives me flashbacks. Here are his measurables:
Bench Press — 34 reps (92nd percentile)
40-Yard Dash — 4.89 seconds (99th percentile)
Vertical Jump — 31.5 inches (89th percentile)
Broad Jump — 9 feet, 3 inches (92nd percentile)
10-Yard Split — 1.72 seconds (90th percentile)
Poe is so fast and strong that there is some talk among NFL circles that someone could try to use him as a fullback. Remember that December lineup I discussed above with Trevor Penning at right tackle and A.J. Dillon running the ball? I forgot to say we're in I-Formation and Poe is leading the way. Sorry about it, defensive lines that are about to be pooping themselves.
After including him in the first Packers mock draft, Poe tagged me in a tweet of him flexing (above). He needs to be a Green Bay Packer.
Round 7, Pick 249: Darien Butler, LB, Arizona State
The Packers never invest in their special teams, which is why the unit consistently ranks low. However, Day 3 in the NFL Draft is a great day to find some playmakers to round out the roster. Darien Butler from Arizona State fits the bill.
Butler is not afraid to fly around and lay the wood. He's a physical linebacker who can also drop back into coverage and hold his own. His lack of length drops him down the board and likely limits him in the NFL. However, he can become a rotational piece at inside linebacker for the Packers while being a core player on the special teams.
Round 7, Pick 258: Abram Smith, RB, Baylor
Our last pick in this Packers mock draft is Abram Smith, playmaker out of Baylor. Again, Green Bay never invests in their special teams. However, I do, and my Packers mock draft will, since it's an obvious weakness on the team right now. This pick is a pick solely for special teams.
Abram Smith is a former linebacker turned running back for Baylor. He recorded 48 tackles for the Bears in 2020, then 1,601 rushing yards last season. To me, it screams that this guy invites contact and is more than willing to make plays. Put him on every special teams unit. And if tragedy strikes in the game to either the running back or linebacker position, maybe Smith can step in.