The Green Bay Packers continue to go "all-in" while getting worse, which is an interesting dynamic. To general manager Brian Gutekunst's credit, he has stuck to his philosophy of looking two or three years down the road at all times. Now, with Aaron Rodgers back on the team, the window is still open to contend. However, there are many Green Bay Packers draft needs this season. Still, there are quite a few Packers draft picks to fill these holes.
Let's take a look at the full list of 2022 Packers draft picks. We will also review the Green Bay Packers draft needs and do a short mock draft of the first couple of rounds to fill these needs.
2022 Packers Draft Picks
| | | |
| --- | --- | --- |
| ROUND | OVERALL | FROM |
| 1 | 22 | via LV |
| 1 | 28 | |
| 2 | 53 | via LV |
| 2 | 59 | |
| 3 | 92 | |
| 4 | 132 | |
| 4 | 140 | Compensatory |
| 5 | 171 | |
| 7 | 228 | via CHI through HOU |
| 7 | 249 | |
| 7 | 258 | Compensatory |
The Packers got two draft picks from the Raiders in the first and second rounds in exchange for Davante Adams. With two late picks in each of the first two rounds, the Green Bay Packers will be a popular team to call for teams looking to move in the draft.
Green Bay also received two compensatory picks, bringing their total picks in the 2022 NFL Draft to 11.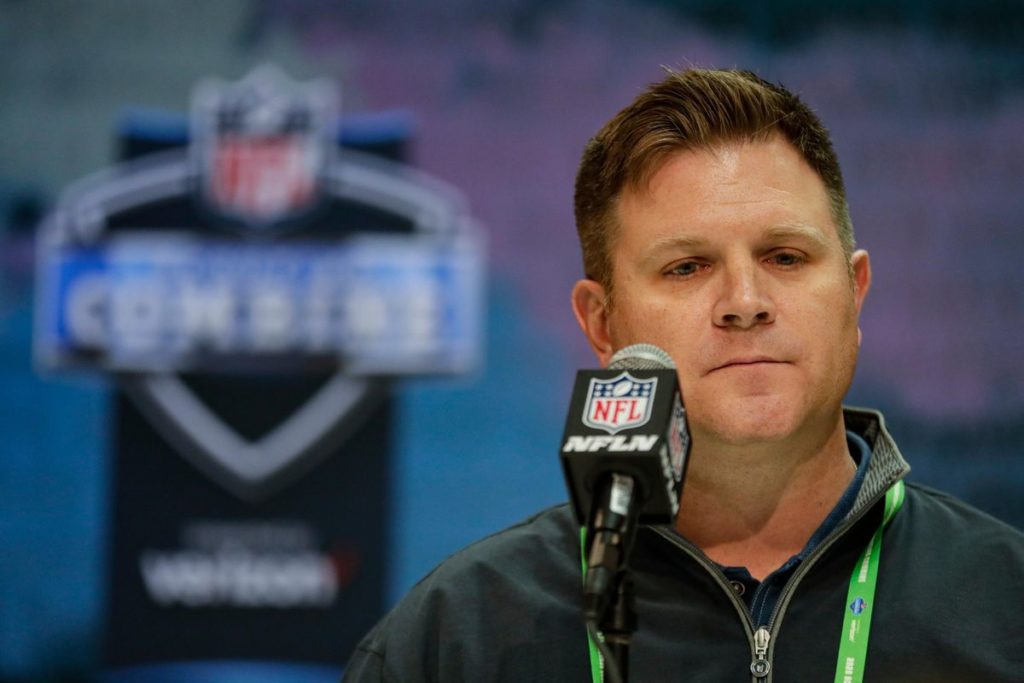 Green Bay Packers Draft Needs
Wide Receiver
The Packers' top wide receiver in Allen Lazard is mostly complimented on his blocking ability. The second-best wide receiver is Randall Cobb, and there isn't a true third, at the time of writing.
So, not only do the Packers needs a true number one receiver, but they also need a deep threat and a number two receiving option.
A list of the past three first-round wide receivers the Packers have drafted:
Javon Walker (2002)
Sterling Sharpe (1988)
James Lofton (1978)
Yes, Aaron Rodgers can make a crappy receiving corps look good, as he has done most of his career, but the current wide receiver room is pathetic and it is undoubtedly their top need right now. Maybe, just maybe, they'll draft a wide receiver in the first round for the second time since Jim Everett led the NFL in passing touchdowns.
Right Tackle
With Billy Turner being a cap casualty, the Packers currently do not have a right tackle. Dennis Kelly is also an unrestricted free agent following his struggles with the team. There are a few solid veteran right tackles on the free agent market right now, including former Packer Bryan Bulaga, so it wouldn't be surprising to see them sign a starter. However, they still need depth at the position.
Edge Rusher
Za'Darius Smith was another cap casualty this offseason, following a year where he spent more time in the training room than the practice field. The Packers extended Preston Smith and return Rashan Gary, but they need at least one more talented edge rusher to add to the rotation to make this defense really buzz.
Other Positions of Need: Right Guard, Inside Linebacker, Tight End, Defensive Line
Green Bay Packers Mock Draft | Packers Draft Picks
With the way the Packers draft picks line up, there will 100% be a trade. If they head into the draft with this group of picks intact, I expect them to move up in the first round. However, for the sake of this Green Bay Packers mock draft, we will draft where they currently are.
Round 1, Pick 22: Chris Olave, WR, Ohio State
Given the teams above the Packers draft pick here, we could see Chris Olave drop to No. 22. The Packers need a wide receiver that doesn't need a season or two to develop. They need a player who can step in and compete now, and Olave can be that player. He is also capable of taking the top off of the defense, which is a role that is currently vacant on the Green Bay offense.
Round 1, Pick 28: Tyler Smith, OT/G, Tulsa
Tyler Smith is a dog. He is an old-school, nasty offensive lineman, which is a mindset this group up front is currently lacking, due to the loss of Lucas Patrick. We also know the Packers value versatility to a fault, and Smith is capable of playing either guard or tackle for this line, and both spots are currently up for grabs.
Round 2, Pick 53: George Pickens, WR, Georgia
If not for a knee injury, George Pickens would easily be in the discussion for best wide receiver in the class. He is a big, athletic player that would give the Packers a skillset they currently do not have. The injury has him going in the second round, and tests could be a reason to pass on him altogether. However, we know Green Bay has one of the top medical staffs in the NFL. If they clear him, he would be a fantastic get.
Round 2, Pick 59: Logan Hall, DE, Houston
Logan Hall has played both inside and on the edge. Again, the Packers' blinding love for versatility won't let Hall pass them by if he is still there. He is a better fit as an interior rusher, where his length will be a mismatch, though Green Bay could get creative with their defensive line packages, keeping opposing offensive lines guessing.
Hall has been projected everywhere from late first to late second, so we will see where the narrative on him is in a month.