Today in sports history (1998), Peyton Manning was selected as the number one pick in the 1998 NFL Draft. Manning, of course, was selected by the Indianapolis Colts. This selection came on the heels of some controversy about who was going to be selected number one overall. Ryan Leaf was the other quarterback in the draft, who drew much interest.
Clearly, the Colts made the smart choice as Leaf quickly flamed out of the NFL and Manning went on to have a Hall of Fame career. What most people forget though is that this draft class was one of the better ones in recent memory, with four Hall of Famers selected in the first round — Manning, Charles Woodson (who won the Heisman Trophy), Randy Moss and Alan Faneca.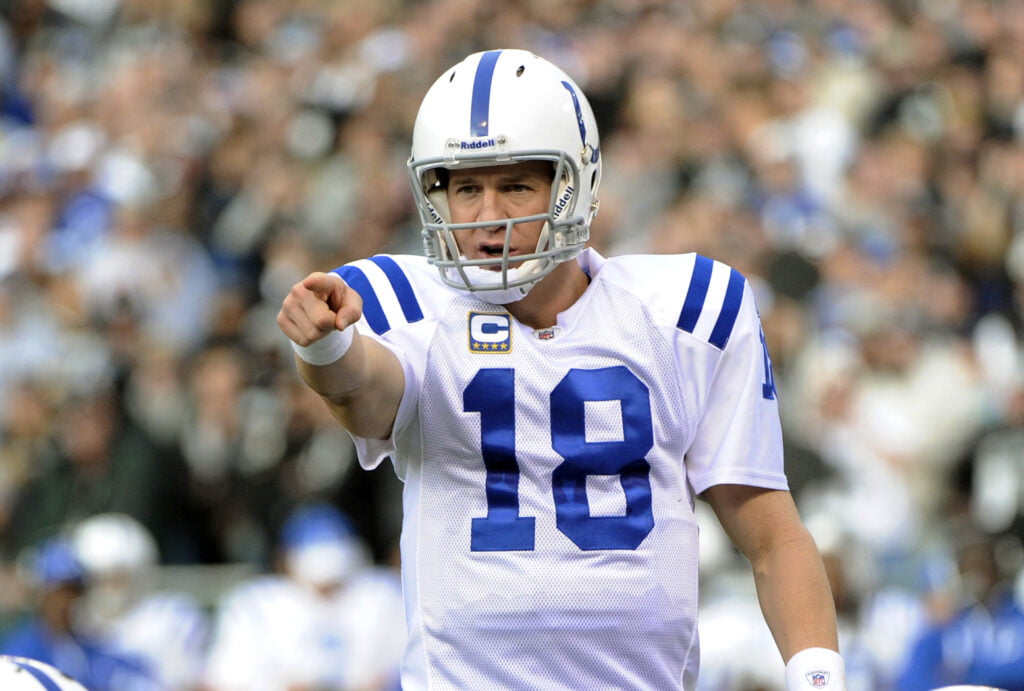 Peyton Manning Selected 1st in 1998 NFL Draft
Since 1998, Manning has been one of the most popular and recognizable players in the NFL. Nicknamed "The Sheriff," he made calling plays at the line of scrimmage and making many audibles popular. Manning's incredible football IQ was a reason why he won five MVPs, two Offensive Player of the Year awards and seven First-Team All-Pro selections.
However, Peyton Manning started his career off in the worst way imaginable. He set the record for most interceptions by a rookie, with 28 — a record that still stands. Though he threw the interceptions, Manning also set the record for most touchdown passes by a rookie, 26. This was broken three times, by Russell Wilson, Baker Mayfield and Justin Herbert, who owns the record with 31.
With receiving weapons like Marvin Harrison, Reggie Wayne, Dallas Clark and running back Edgerrin James, the Indianapolis Colts became one of the greatest teams in the 2000s. Their offense was one of the greatest of all time. While in Indianapolis, Manning leads the team to two Super Bowls, a win over the Bears and a loss to the Saints. In 2011, Manning underwent neck surgery that sidelined him for an entire season. Manning was eventually released by the Colts and signed with the Broncos at the height of Tebowmania. Manning instantly had a career revitalization.
With a stacked team, including Demaryius Thomas, Julius Thomas, Eric Decker, Von Miller, Aqib Talib and Chris Harris, Manning added one more Super Bowl victory to his record. This win came over the Panthers, one year after the Broncos got destroyed by the Seahawks in the big game. With his Super Bowl win in Denver, Manning became the first quarterback in NFL history to start and win two Super Bowls with two different teams.