Having the perfect fantasy football team name is arguably just as important as the players you draft. Nothing is lamer than rolling into the season with the default name your preferred hosting site gives you. So, if you're simply looking for the 100 best fantasy football team names, we already have you covered. However, if you're looking for a Garrett Wilson fantasy football team name, you're in the right place.
Matching your fantasy team name with one of your players takes it to another level. With the Garrett Wilson fantasy outlook bright, having a fantasy team name inspired by him may be the way to go.
Let's take a look at some of the best Garrett Wilson fantasy football team names for the 2022 season that you can rock as you win your league's trophy or award.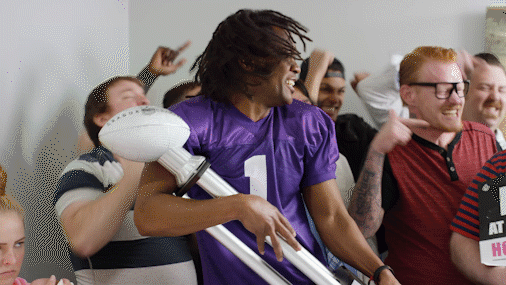 Check out TrophySmack today to get the best fantasy football trophies, belts, rings and draft boards in the industry!
Garrett Wilson Fantasy Football Team Names
Good Wilson Hunting
Wilsons of Anarchy
Dangle the Garrett
Garrett Cake
Wilson!
We're the Wilsons
New York Jets Fantasy Names
Gang Green
Let's Gooo Gang Green
New York Sack Exchange
Gang Green Acres
Team With No Namath
Stairway to Tevin
Corey Davis Eyes
Zach Wilson: Cougar Hunter
Cougars QB Zach Wilson
Wilsons of Anarchy
Wilson!
Breece Lightning
Breece Curds
Easy Breecy Lemon Squeazy
Hey There Elijah
Moore to Love
Tha Carter RBII
Dude, Where's My Carter?