For most leagues, wide receiver is the hardest core position group to evaluate. Sure, kickers and tight ends can be a pain sometimes, but they rarely hold the importance that receivers do. With some leagues also having each team start three WRs, they are often the most-owned position of them all. With so many wide receivers to choose from, we are here to help you make the right decisions, and that starts with the WR fantasy football strength of schedule rankings.
With that in mind, let's dive into the five easiest WR fantasy football strengths of schedule, including Chris Olave, DK Metcalf, Michael Pittman Jr., Christian Watson and Chris Godwin.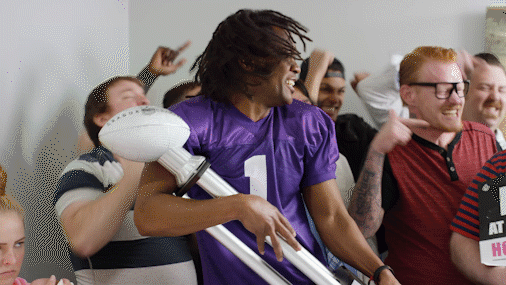 Check out TrophySmack today to get the best fantasy football trophies, belts, rings and draft boards in the industry! Use Promo Code FLURRY to get a free ring with a trophy purchase today!
5 Easiest WR Fantasy Football Strength of Schedule
Chris Olave Fantasy Outlook (New Orleans Saints)
One of the hottest commodities early last year was the Saints' rookie receiver. Chris Olave fantasy football owners enjoyed the start to the season, as he finished as WR16 or better in four of his first six games. Unfortunately, he finished as WR20 or better just three times over the last nine games. His targets were inconsistent and so were his receptions. On top of all of that, Olave managed just four touchdowns in total.
This year, things should be easier for Chris Olave. New quarterback Derek Carr has something to prove and the Saints have the easiest fantasy football strength of schedule for their receivers. A big problem with Olave was he was treated as the WR1 in this offense with Michael Thomas out for long parts of last season as well. Even if Thomas struggles to stay on the field again, Olave should be able to do better against weaker competition.
DK Metcalf Fantasy Outlook (Seattle Seahawks)
For the third year in a row, DK Metcalf finished as WR16 or better last season. He's been the model for durability as he has yet to miss a game in his four-year NFL career. While Metcalf left plenty to be desired early on in the fantasy season, he finished as WR20 or better in eight of 11 weeks during the middle of the season. One of those performances was one in which he was removed early due to injury.
This year, Metcalf has plenty of momentum as he now gets to face a weak fantasy football strength of schedule. The addition of Jaxon Smith-Njigba to this receiving corps will certainly take some looks away from him. At the same time, it may make it harder to stop Metcalf from beating them over the top now that Seattle has more than two reliable receivers. Don't discount Metcalf too much this season.
Subscribe to Fantasy Football by Committee!
We have a new fantasy football podcast called Fantasy Football by Committee! Please subscribe to the podcast on Spotify and rate us five stars. If you'd rather listen on Apple Podcasts, click here! Additionally, you can join the Fantasy Football by Committee Facebook group to ask questions and answer others' all season long, helping to build a great, new fantasy community!
Michael Pittman Fantasy Outlook (Indianapolis Colts)
One of the most intriguing players coming into this season is Michael Pittman Jr. He's played all but one game over the past two years and has WR20 and WR17 finishes during that time. He's done it all with poor quarterback play and an average-at-best offensive line protecting their quarterback. With the addition of rookie quarterback Anthony Richardson, it remains to be seen what it does to the Michael Pittman fantasy football value.
One thing in favor of Pittman is an easy schedule. With the Jonathan Taylor saga still ongoing with no end in sight, fantasy owners are still not even sure of what this offense will look like come Week 1. All the pieces are in place for Pittman to be a focal point of this offense, but he'll need Richardson and this line to come through for that to happen. Pittman is a scary guy to trust, but don't let him fall too far down draft boards either.
Christian Watson Fantasy Outlook (Green Bay Packers)
Christian Watson had a four-week stretch last year that likely carried some fantasy teams into playoff spots. Unfortunately, he showed nothing but inconsistency for the 10 games outside of that stretch. Aaron Rodgers is now gone and Matt LaFleur's offenses don't have a good track record without Aaron Rodgers.
Watson does have a lot going for him in the fantasy football strength of schedule department, but it remains to be seen just how good Jordan Love is. Watson can beat the defense over the top as much as he wants, but if Love can't find him or hit him in stride, it won't matter for fantasy. The sky is the limit for Watson, but with a big question mark at quarterback and with his own durability, it's better to wait on Watson.
Chris Godwin Fantasy Outlook (Tampa Bay Buccaneers)
Mike Evans gets all the love in Tampa Bay's receiving corps, but Chris Godwin deserves his flowers as well. Over the last five seasons, Godwin has three finishes as WR20 or better and only one outside WR30. This year, Godwin is currently drafted as WR23, which is good for 58th overall.
There is certainly plenty of reason to be concerned with Tampa Bay's quarterback situation, with neither Baker Mayfield nor Kyle Trask moving the needle for fans. With that in mind, Godwin is an underrated target monster who has surpassed 1,000 yards in three of the last four years. Godwin should be able to get open even easier than in years past, and those are the throws you'd expect even quarterbacks like Mayfield and Trask to make. If Godwin is available as your WR2, don't hesitate to pull the trigger.