For most leagues, wide receiver is the hardest core position group to evaluate. Sure, kickers and tight ends can be a pain sometimes, but they rarely hold the importance that receivers do. With some leagues also having each team start three WRs, they are often the most-owned position of them all. With so many wide receivers to choose from, we are here to help you make the right decisions, and that starts with the WR fantasy football strength of schedule rankings.
With that in mind, let's dive into the five toughest WR fantasy football strength of schedule rankings, including Davante Adams, Cooper Kupp, Stefon Diggs, Terry McLaurin and Amari Cooper.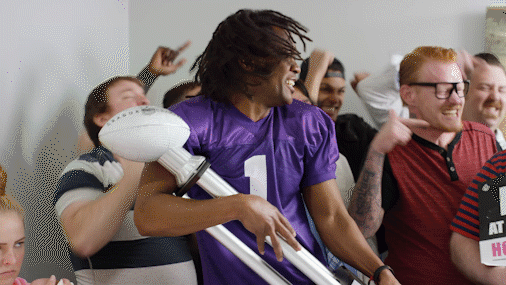 Check out TrophySmack today to get the best fantasy football trophies, belts, rings and draft boards in the industry! Use Promo Code FLURRY to get a free ring with a trophy purchase today!
5 Toughest WR Fantasy Football Strength of Schedule
Davante Adams Fantasy Outlook (Las Vegas Raiders)
This year will be very interesting for the Davante Adams fantasy football value. He had a great year last season, but he is now without his friend/quarterback Derek Carr. Sure, Jimmy Garoppolo is a capable stand-in, but he's not anything to write home about. With Carr gone, he isn't even guaranteed to stay with the Raiders this entire season.
If he does stay with Las Vegas, he'll have his work cut out for him. He has one of the toughest fantasy football strength of schedules. With few other options in the Raiders' receiving corps, defenses should be able to key in on him without much worry about Jakobi Meyers or Hunter Renfrow beating them on their own.
Cooper Kupp Fantasy Outlook (Los Angeles Rams)
If there is one receiver who may be immune to a tough fantasy football strength of schedule, it would be Cooper Kupp. No matter who he faces, Kupp will be able to get open and wreak havoc on opposing defenses. There should be no reason he can't do the same this season as well.
The only thing that has slowed down Kupp over the past two seasons has been injuries. He finished as WR1 in 2021 and averaged over 22 PPR points per game last season when injuries limited him to just nine games. Even if quarterback Matthew Stafford struggles or gets injured again, Kupp soaks up enough targets to make him all but bulletproof.
Stefon Diggs Fantasy Outlook (Buffalo Bills)
Since he was traded to Buffalo, Stefon Diggs' fantasy output has been the model of consistency. With finishes of WR3, WR7 and WR4 over the past three seasons, there is little reason to believe he won't be just as good in 2023. Buffalo's offense is virtually the same as last year, so nobody should be threatening his target share either.
Much like Kupp, Diggs is virtually untouched by his fantasy football strength of schedule. He does play in one of the better defensive divisions in the NFL, but that clearly hasn't stopped him in the past. As long as Diggs can continue to stay on the field consistently, he'll still be a top-10 receiver at the end of the season.
Terry McLaurin Fantasy Outlook (Washington Commanders)
Although he refuses to list this as an excuse, we will. Terry McLaurin has been held back by bad quarterback play for his entire career. He's already had to deal with 10 different quarterbacks and he's just heading into his fourth year. While he's had solid finishes in the past with bad quarterback play, this season may be different.
Terry McLaurin has the toughest fantasy football strength of schedule in 2023. On top of that, his quarterback room this year is Sam Howell, Jacoby Brissett and Jake Fromm. That's not ideal for a team that plays in a loaded NFC East division. The only good news for McLaurin is they'll be passing a lot because they'll be trailing plenty this year.
Amari Cooper Fantasy Outlook (Cleveland Browns)
Last season, people questioned whether or not Amari Cooper could consistently play well outside of a dome. He answered the call, finishing WR10 in 2022. Cooper had arguably his best season even with a poor showing from Cleveland's quarterbacks last year. With Deshaun Watson likely getting closer to the level he played at while in Houston, Cooper could see some progression.
The question this year for Cooper is whether or not he can deal with a tough fantasy football strength of schedule. Cooper has one of the toughest fantasy football schedules among all receivers. If the quarterback play doesn't improve in Cleveland, Cooper could have a tough time racking up the points with stiffer competition.