Having the perfect fantasy football team name is arguably just as important as the players you draft. Nothing is lamer than rolling into the season with the default name your preferred hosting site gives you. So, if you're simply looking for the 100 best fantasy football team names, we already have you covered. However, if you like to switch your name up every season, one of the best ways to do this is by having a rookie fantasy football team name.
Obviously, each season's rookies give you a new pool to pull names from. Basing your fantasy football team's name around a rookie also makes it easier to ensure that player ends up on your team, as most rookies are taken later in the draft, if at all.
With that in mind, let's take a look at some of the best fantasy football team names for the 2022 season based on rookie players!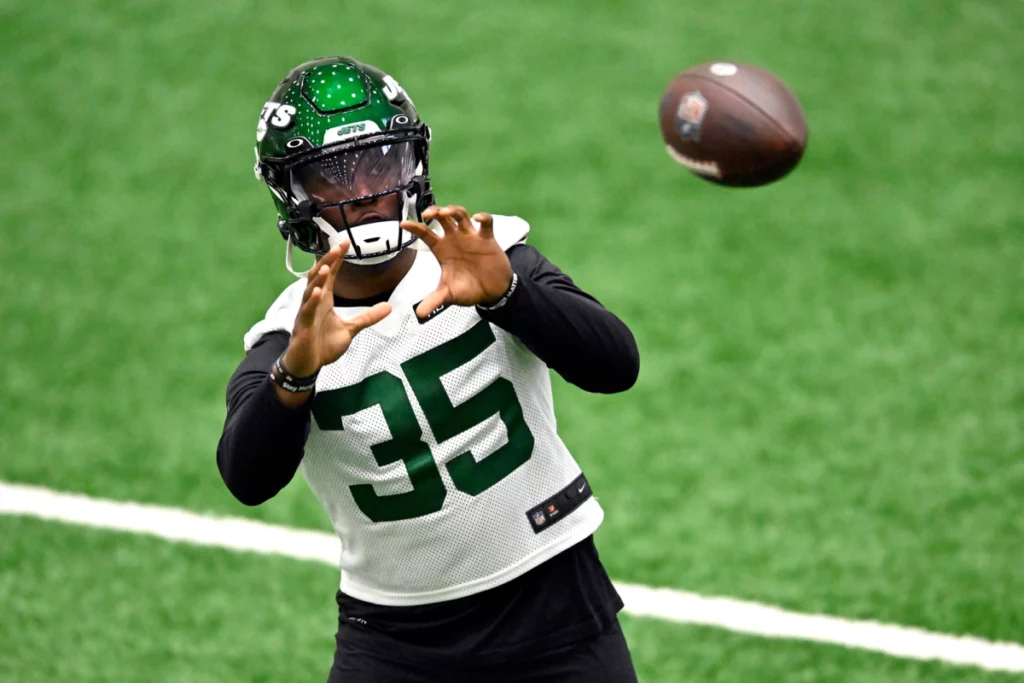 Rookie Fantasy Football Team Names for 2022
Breece Hall Fantasy Names
Breece is the Word
The Breece Knees
Breece Curds
Easy Breecy Lemon Squeazy
Breece Hall of Fame
Chris Olave Fantasy Names
Martini Olaves
Olave Tree
Olave Nother
Christian Watson Fantasy Names
Elementary, My Dear Watson
MegaWatson
Watson Your Mind
Drake London Fantasy Names
Drake It 'Til You Make It
London Calling
Werewolves of London
London 60 Seconds
Gangs of London
Garrett Wilson Fantasy Names
Wilsons of Anarchy
Dangle the Garrett
Garrett Cake
Wilson!
We're the Wilsons
---

Sign up for PrizePicks with promo code FLURRY for a deposit match up to $100!
---
George Pickens Fantasy Names
Pickens My Nose
Slim Pickens
Picken Fights
Khalil Shakir Fantasy Names
Shakir Weight
Shakira
Shakir the Bag
Khalil Bill
Shakir Ass
Skyy Moore Fantasy Names
The Rise of Skyywalker
Skyyfall
Skyy High
Mr. Blue Skyy
The Skyy is the Limit
Gimme Moore
Moore the Merrier
Would You Like Some Moore?
Treylon Burks Fantasy Names
The Oregon Treylon
Burks Bees Wax
Wan'Dale Robinson Fantasy Names
The Wan'Dale Chooses The Wizard
Chip and Wan'Dale
Mr. Robinson's Neighborhood
Other Rookie-Inspired Fantasy Football Team Names
For Whom David Bell Tolls
Rachaad White and the 7 Dwarfs
Jahan Solo
Golden Corral
Let James Cook
Kenneth Walker, Texas Ranger
White Pickett Fence
Ridder Me This
Knight Ridder
Metchie's Frozen Yogurt
Pierced Ears