With training camp weeks away, it's a good time to start breaking down the Dallas Cowboys roster position by position to see what this 2021 bunch will look like and which players are competing to make the team. Dallas had a lot of injuries a year ago, forcing a number of young players and reserves to step into more prominent roles. They also drafted 11 players, meaning there will be a ton of competition for the final roster.
In addition, America's Team will be doing this in front of the entire world, since they were chosen as the featured team on HBO's Hard Knocks. With that being said, let's take a look at the wide receivers vying to make the 53-man Dallas Cowboys roster this year.
Dallas Cowboys Roster Breakdown: Wide Receivers
The Locks | Dallas Cowboys Roster
Amari Cooper, Michael Gallup, CeeDee Lamb
Any conversation about the Cowboys' pass-catchers has to start with gloating about the "Big Three." Amari Cooper, Michael Gallup and CeeDee Lamb were well on their way to racking up 1,000 yards apiece a year ago when Dak Prescott went down, and all are relatively young, with Cooper having just turned 27 last month as the oldest.
The four-time Pro Bowler has put up 3,028 receiving yards and 19 touchdowns in 41 games since Dallas traded for him. While Gallup has yet to make a Pro Bowl with the Cowboys, he's averaged nearly 1,000 yards per season over the last two campaigns and is entering a contract year.
In addition, Lamb finished second in the NFL in yards out of the slot, despite being a rookie and playing only four full games with Prescott a year ago. He's every bit the acrobatic, big-play threat that many predicted when they pegged him as a top-ten talent coming out of Oklahoma in the 2020 draft.
With a healthy Prescott and offensive line, there's plenty of optimism this trio can reach the lofty expectations many had last year.
---
Dallas Cowboys Roster Breakdown
QB | RB | WR | TE | OL | DL | LB | DB
---
Fighting for Fourth and Fifth Jobs | Dallas Cowboys Roster
Cedrick Wilson, Noah Brown, Simi Fehoko, Malik Turner
I could have easily included Cedrick Wilson in the conversation above. Still, considering the number of talented receivers on this roster and his contract expiring after this year, his spot isn't guaranteed. The fourth-year pass-catcher out of Boise State is clearly the fourth-best receiver on this roster, but I wonder what the Cowboys might do if another team called about him before the end of training camp.
Possible Trade Chip?
Players like this often become the target of interest from other teams late in camp. I'm not saying that will be the case or that Dallas would be willing to trade him, but it's a possible scenario.
Of course, part of that is dependent on players like Brown, Fehoko and Turner having a good camp. Each has size that can factor into this roster in more ways than one. Brown has made contributions as a blocker and special-teamer during his time in the league, and Turner and Fehoko have similar skill builds.
Still, the trio will have to prove capable of being the fourth receiver in this group. Brown had his best year as a pass-catcher last season, but he still has room to improve. Turner had a similar season in 2019 in Seattle, and Fehoko's college track record suggests he could have success in the league too.
However, Wilson is a silky-smooth route-runner that showed what he's capable of when heavily targeted last year against Seattle. He turned a career-high seven targets into a 107-yard, two-score performance in that game. Wilson is capable of more than his 22 career receptions suggest, and with the "Big Three" in place, he isn't going to get much of a chance to grow here. It wouldn't be the worst idea for Dallas to entertain moving him if someone calls.
Room for a Sixth?
In the extreme likelihood that no one is moved, I expect Wilson to be this team's fourth receiver and Brown to have the best chance at being the fifth. Still, what If Turner, Fehoko or one of the other young receivers on this team have a big camp? Could the Cowboys go heavy at wide receiver?
The situation at receiver could change quite a bit following this year. If a young receiver shows promise, risking their future in Dallas by trying to get them onto the practice squad wouldn't be wise. Gallup, Wilson and Brown are scheduled to head into free agency, meaning this team will need quality pass-catchers moving forward. Because of that, I wouldn't be shocked to see them keep a sixth receiver.
Practice Squad Options | Dallas Cowboys Roster
Brandon Smith, Brennan Eagles, Osirus Mitchell, T.J. Vasher, Reggie Davis, Johnnie Dixon, Aaron Parker, Stephen Guidry
This is a talented bunch, and their chances of making the 53-man roster aren't completely impossible. Guys like Smith and Parker are more polished receivers that could prove to be worth developing.
Others like Eagles, Mitchell, Vasher, and Guidry have exceptional size that could be a valued commodity considering Cooper and Lamb are both under six feet, two inches. Dallas will inevitably keep several receivers on the practice squad.
The critical part will be ensuring that they develop without being poached by another team. There is a chance that one or two guys in this group could be front-runners to make the team in a year.
---
---
Follow us on all of our social channels! Check out our Twitter, Facebook and YouTube for more great FlurrySports content.
---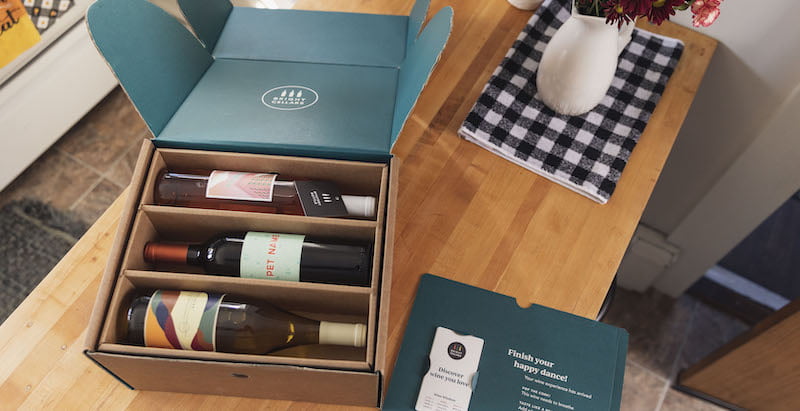 Get 50% off your first curated six-bottle case of wine at brightcellars.com/flurry!