With training camp underway, it's a good time to start breaking down the Dallas Cowboys roster position by position to see what this 2021 bunch will look like and which players are competing to make the team. Dallas had a lot of injuries a year ago, forcing a number of young players and reserves to step into more prominent roles. They also drafted 11 players, meaning there will be a ton of competition for the final roster.
In addition, America's Team will be doing this in front of the entire world, since they were chosen as the featured team on HBO's Hard Knocks. With that being said, let's take a look at the linebackers vying to make the 53-man Dallas Cowboys roster this year.
Dallas Cowboys Roster Breakdown: Linebackers
The Locks | Dallas Cowboys Roster
Micah Parsons, Leighton Vander Esch, Jaylon Smith, Keanu Neal, Jabril Cox
Thanks to these five, the linebacker position will be one of the most intriguing positions on the roster this year. Cowboys fans are likely to see new defensive coordinator Dan Quinn rotate all five players based on different packages.
Parsons is as talented as he is versatile, a big reason why Dallas selected in with the 12th overall pick in the 2021 NFL Draft. After Dallas declined the fifth-year option on Vander Esch's deal, the former-Pro Bowler finds himself in a contract year hoping to earn a big extension.
Still, when healthy, Vander Esch is a proven commodity in this league and should be in for a strong showing in 2021. Smith is also on the proverbial hot seat, considering his contract only has $6.8M in guaranteed money on it following this season.
The sixth-year linebacker still has four more years on his contract after this season, but the Cowboys could choose to move on after this season, with the remaining guaranteed money being all that's left to pay. Still, the knock on Smith has been his inability to live up to the expectations that came with the five-year extension he signed in 2019.
To be fair, I'm not sure any player on the Dallas defense has lived up to expectations over the last two years, with the scheme and defensive play-callers deserving a healthy bit of the criticism. The Cowboys could have moved on from Smith this past spring, and while they didn't, the drafting of Parsons left most fans scratching their head about how Dallas plans to implement all three of their high-profile linebackers.
How do Parsons, LVE and Smith fit together?
It will be a task for Quinn to get this trio enough time to give each a fighting chance to satisfy the lofty expectations that have come with their price tags. The Cowboys should have three linebackers on the field in their base packages, but assuming that defense looks like what Quinn has run in Atlanta and Seattle, one of these three will be out of position.
That's not to say Parsons or Smith can't play the strong-side linebacker spot that often lines up on the edge or flexed out between a slot and the end man. Both did that occasionally at the collegiate level, but it's certainly not where they fit best.
Still, with offenses lining up predominantly in passing formations in this era, the Cowboys are likely to have two linebackers on the field at a time. Once again, Parsons and Smith could help rushing the quarterback off the edge, but it's not going to be a strength for either.
Both are much more likely to get after the quarterback blitzing from the second level, and that means they have to line up at one of those two linebacker positions.
Don't forget about us
Speaking of passing downs, that is likely where Neal and Cox will make their presence felt in 2021. A former safety, Neal, is transitioning to a coverage linebacker role that Quinn wants to incorporate.
Then, Cox fell in the Cowboys' lap on day three of the draft to give them a player that can fill that role long-term. If one or both shine in coverage, it's going to take two of those big three off the field that much more.
Still, having too many competent, hungry players at one position is a good problem to have for any roster. This bunch's versatility could allow these five to be the only linebackers on the final roster if they choose to go heavy at another position.
---
Dallas Cowboys Roster Breakdown
QB | RB | WR | TE | OL | DL | LB | DB
---

Fighting For a Spot | Dallas Cowboys Roster
Francis Bernard, Luke Gifford, Anthony Hines
There may not be a need for these three on the final roster, but each has traits that could force the Cowboys to reconsider. Also, the opportunity is there long-term with Vander Esch, and Neal set to be free agents, as well as Smith being on the hot seat.
Room for Six?
So, if anyone can prove that they can nail down a role beyond this year, Dallas could go heavy here with a sixth linebacker. Bernard showed that kind of potential a year ago as a physical, old-school linebacker.
However, Quinn has shown an affinity for quicker, undersized players in recent years, which could work against Bernard. Still, he's also an active player on special teams, which can't be ignored filling reserve roles.
Gifford is a similar player, albeit with better mobility than Bernard. He may not be quite as physical, but he turned heads two years ago in training camp before an injury. He's competent on special teams, and he's made the team each of the last two years.
Hines is the wild card. He fits what Quinn wants at the position athletically, and his best football may still be in front of him. With questions about depth at the position beyond this year, Dallas may try to protect him with a spot on the final roster if he can start to make good on his potential.
Practice Squad Options | Dallas Cowboys Roster
If they didn't make the final roster, any of the three I mentioned above would be coveted for the practice squad. If Quinn's stint in Dallas is longer than Mike Nolan's, Hines would likely be the preferable choice, but I could see them scanning the waiver wire for athletic, undersized developmental prospects.
---
---
Follow us on all of our social channels! Check out our Twitter, Facebook and YouTube for more great FlurrySports content.
---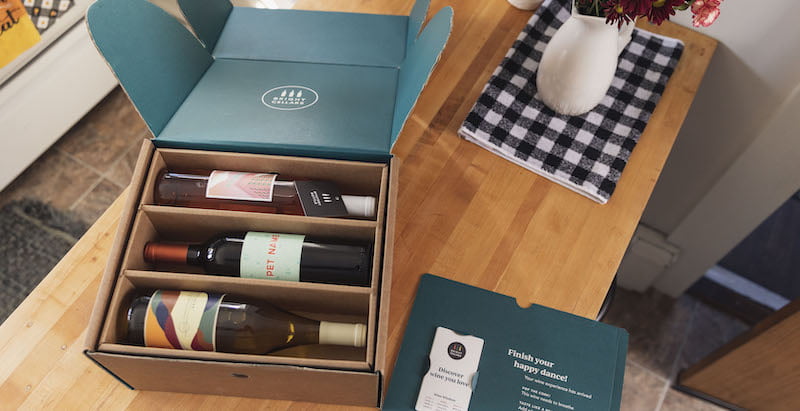 Get 50% off your first curated six-bottle case of wine at brightcellars.com/flurry!