Who is Saint Omni? Following Houston Texans offensive tackle Laremy Tunsil signing a contract to make him the highest-paid tackle in NFL history once again, many have been asking this question.
Saint Omni initially popped up in a Complex article in 2021, giving a quote about Tunsil's character. He supposedly helped Tunsil during his contract extension, which made him the highest-paid tackle the first time around. Since then, he helped with the recent Tunsil extension and also was calling teams on behalf of Roquan Smith to get him traded last season.
What Do We Know About Saint Omni?
So, what do we know about the mysterious Saint Omni? Aside from helping Laremy Tunsil and Roquan Smith negotiate deals, we know Omni is not an NFLPA-certified agent, meaning they cannot represent a player, legally. The NFL released a statement saying, "Mr. Omni is prohibited from negotiating Player Contracts or discussing potential trades on behalf of any NFL player or prospective player or assisting in or advising with respect to such negotiations."
Saint Omni was listed as the director of football at LifeLine Financial Group on his Facebook page. However, when this page was initially cited, it had not been updated in two years. Since then, it has been deleted.
Omni's workplace had this mysterious quote to say about him, after confirming he does indeed exist:
Another source to confirm the existence of Saint Omni the person is NFL insider Ian Rapoport. He says he has met Saint Omni in person, but he would not comment if it was an alias or not. This was an interesting comment since Rapoport is the only insider breaking news from Saint Omni.
What Does Saint Omni Mean?
Assuming the name Saint Omni is an alias, there has to be some sort of meaning behind it. The word "omni" means "of all things" or "in all ways or places." This certainly fits the quote from his workplace above, which said "he's never in the same place twice." It could also be short for omnicompetent, which means "able to handle any situation."
Could Saint Omni be an anagram, meaning the letters could be rearranged to create further meaning? If we unscramble the letters of Saint Omni, we could get insomnia…T. Sorry, that's the best I could do.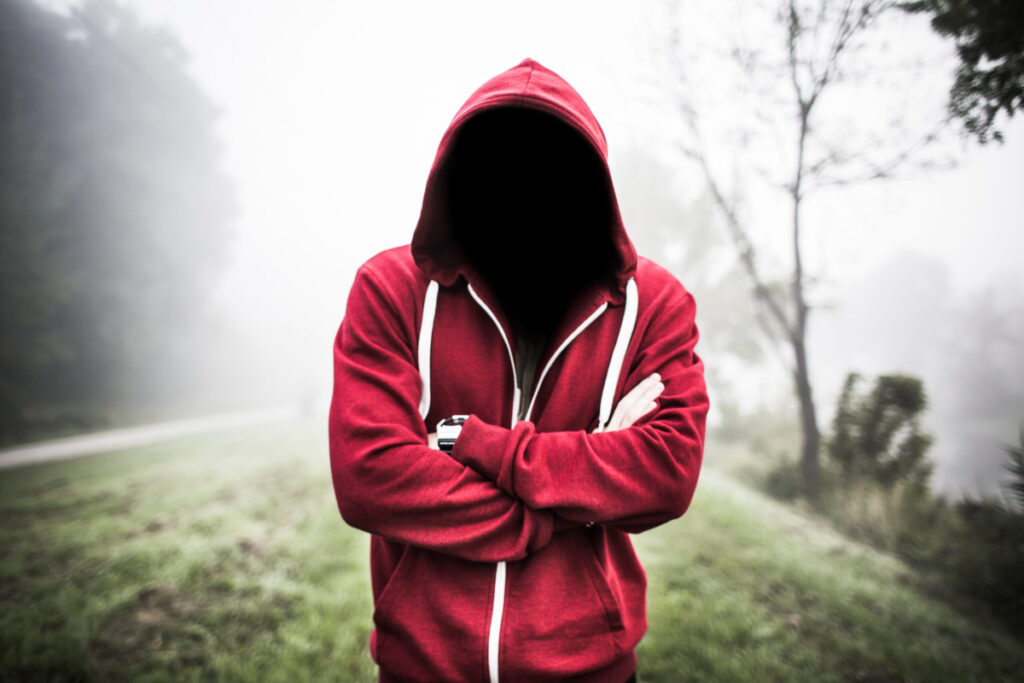 Who is Saint Omni?
So, who is Saint Omni? That is the question everyone wants the answer to, including the NFL. We would love for you to share this article and tag us with your predictions about who Saint Omni is! But first, here are five possibilities we have come up with.
We will say that we do not believe it is a "Mr. Kim" situation, where any player could cite Saint Omni as being a representative in order to gain leverage. If this was the case, we would see more instances that two players.
Ian Rapoport
As stated above, Ian Rapoport is the only NFL insider that has gotten the Saint Omni news. He also said he has met this person, then Rapoport got weird when he was asked if it was an alias.
Certainly, Rapoport would have the connections in order to contact organizations and help negotiate deals. Of course, this would also be a massive violation, which is why he would need an alias, burner phones and everything that goes along with that.
Laremy Tunsil
Clearly, the player to benefit from Saint Omni's services most has been Laremy Tunsil, and he seems to be the type of abstract thinker to come up with this scheme. He possibly came up with this late at night? Remember, Insomnia T?
Also, while insomnia means "inability to sleep," it could also be slang for not asleep, or "woke." Many players are choosing to represent themselves right now, but it can lead to negotiation struggles. Look at Lamar Jackson. It's possible Laremy Tunsil is doing the same, but created this alias in order to appear as if he has representation so team negotiators treat him with more respect. Then, he gave his services to Roquan Smith, or maybe he filled him in on this scheme.
Roger Goodell
Nobody in the NFL represents the word omnicompetent more than the commissioner, Roger Goodell. Remember in the NBA when Chris Paul was traded to the Lakers, then the NBA blocked the trade? That was scummy, and fans were very upset. The league commissioner shouldn't be able to use their power in relation to transactions.
However, if Roger Goodell used his power under an alias, then leaked the news to the lead NFL insider for the league's network, he could get away with it. But what does he or the NFL gain from doing this? That is a question I don't have an answer for.
It is a bit curious that the same player who seemingly was sabotaged on draft night with the gas mask smoking video has signed two deals to make him the highest-paid at his position in NFL history. Is this a "make-right?" Doubtful, but who knows? Roquan Smith was also seemingly treated poorly by the Bears. Was the commissioner helping him out so Smith didn't publicize details?
Tom Brady
We go back to Insomnia T being an anagram for Saint Omni. Tom Brady is a man that may have many sleepless nights in his big, empty house. We also know Brady isn't one to shy away from tampering. So, the "T" could stand for either Tom or Tampering in this scenario.
Brady has connections around the league, and he also is in a weird transition where he is no longer playing football, but he is wanting to continue working in football. Is this a strong argument? No, but we're throwing everything we can against the wall and hoping something sticks.
Von Miller
This is for the FlurrySports Podcast fans — Von Miller is up to something. Every time we said this, we were right. And once again, something weird is happening, and it reeks of Von Miller.
Miller has been vocal in expressing interest in becoming an NFL general manager someday. He has even shadowed Buffalo Bills GM Brandon Beane this offseason. Miller wants to work in the business of the NFL, he cares about the business of players and he has also not been shy about tampering.
Much like we said about Tunsil above, we also know Von Miller is an abstract thinker. Remember his triangle haircut that made news last season? He had this to say about its meaning: "A triangle represents manifestation, enlightenment, revelation, and a higher perspective… it is often used to mark the cycles of growth that lead to a higher state of being. Spiritually, it represents a path towards enlightenment or connection to an omnipresent being."
Ummm, what? An omnipresent being you say?
Remember, how Saint Omni is supposedly the director of football at LifeLine Financial Group? When looking at the LifeLine Financial Groups' LinkedIn, it says they have offices in Los Angeles and Denver — the previous two teams for Von Miller.
Personally, I think Von Miller is Saint Omni. However, I want to hear from you! Please, share this article, but when you do, let us know your best guesses!