The NASCAR Cup Series will go road racing once again on Sunday afternoon. Sonoma Raceway marks the western-most track on the 2021 season calendar. After missing out on this race a season ago, the Toyota Save Mart 350 makes its triumphant return to the heart of California wine country. Given that the series hasn't run here since 2019, there are a lot of interesting twists and turns to gauging driver stats and formulating a NASCAR betting strategy for this weekend.
Read on for a breakdown of the NASCAR odds and best NASCAR betting plays for Sunday's Toyota Save Mart 350 race at Sonoma Raceway.
Toyota Save Mart 350 Race Info
31st Toyota Save Mart
Date: Sunday, June 6, 2021
Start Time: 4 p.m. EST
Track: Sonoma Raceway — Sonoma County, CA
Coverage: FS1
Distance: 217.48 miles (350 kilometers)
Stages: Three (Laps 1-20; 21-40; 41-90)
Pole Sitter: Kyle Larson
Defending Champion: Martin Truex Jr. (2019)
---
Check out the complete Toyota Save Mart 350 starting lineup and race stats!
---
Toyota Save Mart 350 NASCAR Betting Odds
It comes as no surprise that the NASCAR odds list two drivers as clear co-favorites to win the Toyota Save Mart 350. Chase Elliott (+225) and Martin Truex Jr. (+400) are easily the top two road races in the NASCAR Cup Series today. Elliott won the most recent road course event at Circuit of the Americas just two weeks ago. He followed that up with a strong second-place run at Charlotte last weekend. Throw in a third-place showing at Dover three weeks back and Elliott comes in with three consecutive top-3 runs. The best road racer in NASCAR isn't lacking in momentum either.
While Truex may not have the recent run of strong finishes that Elliott does, he certainly has shown what he is capable of at Sonoma Raceway. He is the only active driver to win the Toyota Save Mart 350 three different times. This includes the two most recent editions in 2018 and '19. Since dominating the entire field at Darlington four weeks ago, Truex has struggled. However, the No. 19 Camry was very strong at COTA before getting rear-ended in an incident that was no fault of Truex's own. He won't have the starting position Elliott has on Sunday, but expect Truex to work his way through the field in a hurry.
NASCAR Odds for Other Three Hendrick Motorsports Drivers
It's no secret that the Hendrick Motorsports garage has been the dominant group in recent weeks. After all four drivers finished in the top-5 of what was a record-setting night for the organization, it's worth noting where all of them stack up in this week's NASCAR betting odds.
---
🔊 Listen to Burnt Rubber Racing on wherever you get your podcasts!
---
Of course, Elliott gets the nod as the favorite with this being a road race. Coca-Cola 600 winner Kyle Larson (+800) is next in line. Although not necessarily known for being a great road racer, Larson had a solid run at COTA two weeks ago. William Byron (+1400) has the sixth-shortest odds among all drivers. Finally, Alex Bowman (+2200) finished ninth and 14th in the last two races at Sonoma. There's definitely a bit of value in the last HMS driver on the board.
Longshot Odds on Road Course Ringers
Unfortunately, we won't get to watch A.J. Allmendinger drive in the Toyota Save Mart 350 after he raced in and won the NASCAR Xfinity Series event at Mid-Ohio yesterday. That said, there are plenty of full-time NASCAR Cup Series drivers who have proven very capable of running well on the road courses. Several of them carry profitable NASCAR betting odds into Sunday's race. Even if you don't wish to bet them to win, other opportunities for top-10 finishes or in group matchups could be worth a look.
Cup Series rookie Chase Briscoe (+8000) has never run at the sport's premier level at Sonoma Raceway. However, he did participate in an ARCA Menards Series West event here this weekend. So while most drivers will take the green flag on Sunday with not a single lap of practice, Briscoe has at least seen the course already. Micahel McDowell (+8000) comes in with the same 80-1 odds as Briscoe. Daniel Suarez (+10000) is another appealing longshot. His background is in road racing and the rookie Trackhouse Racing No. 99 team has been doing a phenomenal job across the board this season.
---
Our NASCAR betting trends and stats article for the Toyota Save Mart 350 is a must-read for those wagering on the longest race of the year! 
---
Toyota Save Mart 350 NASCAR Betting Picks
Toyota Save Mart 350 Race Winner: Chase Elliott (+225)
Although it is a road course, Sonoma Raceway is admittedly a bit different than its counterparts on the NASCAR schedule. Braking into turns is not as important given the banking at this track. While pure driver skill may not be as important for NASCAR betting purposes here as it is other road courses, Chase Elliott is still impossible to pick against. Not only is he the dominant road racer in the series today, but he will start on the front row. The opportunity to turn laps out front early will undoubtedly make the entire day that much easier for the No. 9. It seems to come down to he and Martin Truex Jr. whenever NASCAR takes to a road course. Look for Elliott to earn his first Toyota Save Mart 350 win on Sunday.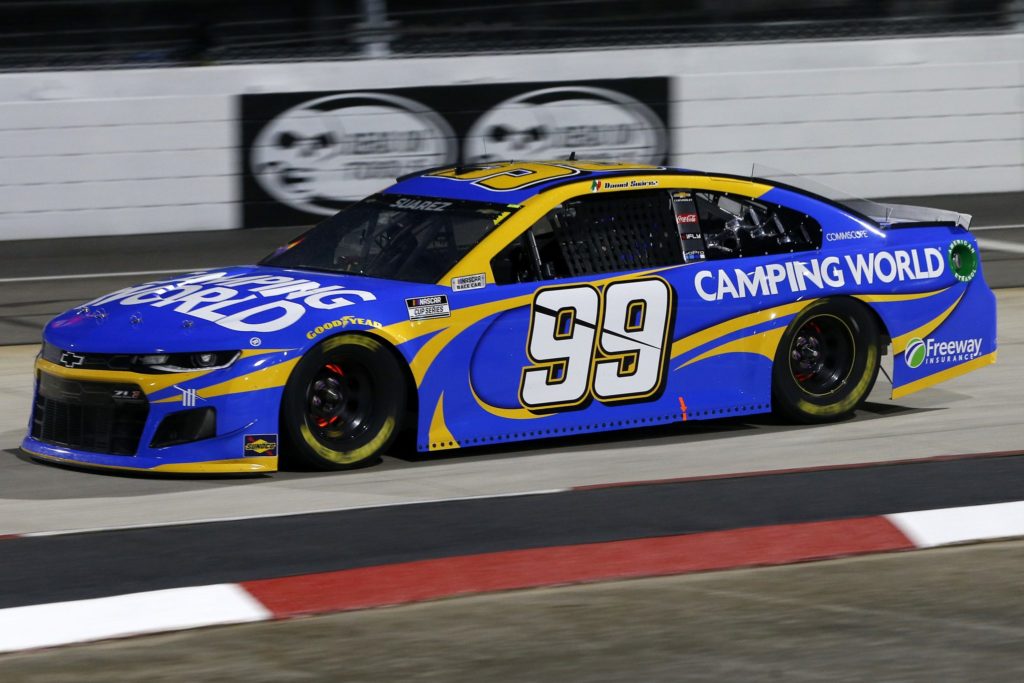 Other Toyota Save Mart 350 NASCAR Betting Picks
Race Matchup: Daniel Suarez (-115) vs. Cole Custer
Daniel Suarez was featured as a NASCAR betting potential longshot pick earlier in this article. Although his prior runs at Sonoma Raceway have been average, he has a history of running road courses. His skills at these tracks inspire much more confidence than do Cole Custer's. On top of that, the Trackhouse Racing Team has put together a much better season to date than the No. 41 Stewart-Haas Racing camp. Even odds in this matchup are too good to pass up.
Race Matchup: Martin Truex Jr. (+125) vs. Chase Elliott
If you are attaching yourself to Chase Elliott on the race lines to win, this NASCAR betting head-to-head matchup is the perfect hedge play. Martin Truex Jr. has won each of the last two races at Sonoma and figures to be Elliott's primary competitor on Sunday. Should the No. 9 have any unexpected issues, Truex would immediately become the new favorite to win the Toyota Save Mart 350. By betting him at plus-money NASCAR odds in this head-to-head, savvy bettors can ensure a profitable day either way.
Top 5 Finish: Alex Bowman (+250)
It was tempting to throw Alex Bowman out there as the official race winner at 22-1. While winning in a field that consists of Elliott and Truex is one thing, the No. 48 could very well have the goods to secure a top-5 finish. He has run well in each of the last two NASCAR betting races at Sonoma. Furthermore, Bowman's road racing skills are undervalued in general. Take advantage of the pricing and bet the yes-line for the No. 48 to finish in the top-5.
Best Finish in Group D: Chase Briscoe (+255)
As mentioned earlier, Chase Briscoe gained some valuable experience driving Sonoma Raceway earlier this weekend in an ARCA West race. He has a solid road racing background and certainly is more appealing than any of the other drivers in this group. Given that the pricing is pretty much even between Chris Buescher, Ross Chastain and Matt DiBenedetto, why not take a run on the No. 14?
---
Follow us on all of our social channels! Check out our Twitter, Facebook and YouTube for more great FlurrySports content.
---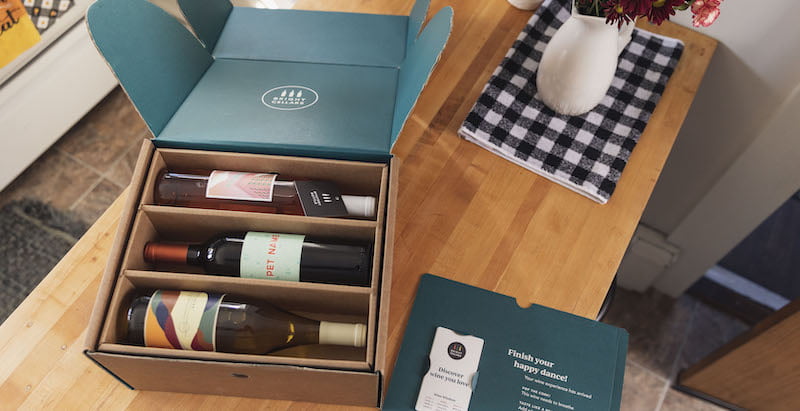 Get 50% off your first curated six-bottle case of wine at brightcellars.com/flurrysports!