It's well known that consistency is key in fantasy football at the quarterback position. Although you don't need elite production every week, it's important to not get any dud performances. One of the main things that can stop you from making a run at the fantasy football playoffs is having a bad quarterback, and taking one with a rough fantasy football strength of schedule is a risky move.
With that in mind, let's dive into the five toughest QB fantasy football strengths of schedule, including Kyler Murray, Daniel Jones, Matthew Stafford, Sam Howell and Kenny Pickett.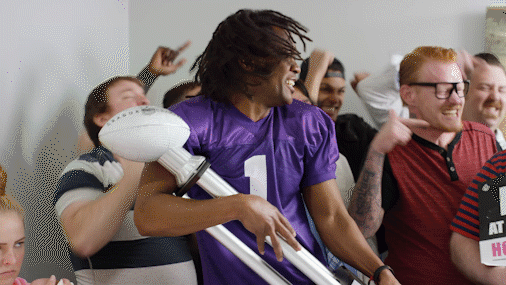 Check out TrophySmack today to get the best fantasy football trophies, belts, rings and draft boards in the industry! Use the TrophySmack Promo Code FLURRY to get a free ring with a trophy purchase today!
5 Toughest QB Fantasy Football Strength of Schedule
Kyler Murray Fantasy Outlook (Arizona Cardinals)
Although he says he will be back for Week 1, it would probably be best if Kyler Murray takes his time to come back. The Arizona Cardinals offense is now without top receiver DeAndre Hopkins and once again will be in one of the toughest divisions in the NFL.
Murray is clearly a very talented quarterback and should still have no problem being a solid option for fantasy. He provides a solid floor with his running and does a decent job limiting turnovers for the most part. Even so, the toughest fantasy football strength of schedule for quarterbacks, combined with a return from a serious knee injur,y is a reason to proceed with caution when it comes to drafting Kyler Murray.
Daniel Jones Fantasy Outlook (New York Giants)
After it appeared he may not be a New York Giant for much longer after a rough three years, Daniel Jones emerged not only as an underrated quarterback, but as a solid fantasy option too. Jones ran for over 700 yards and added seven rushing touchdowns as well.
Unfortunately for Jones, he has a heck of a tough schedule ahead of him this season. Last year, Jones threw for just 15 touchdowns. Although he was able to limit his turnovers last year, defenses will certainly be keying in on his rushing. Going up against tougher defenses this year won't help him either. Jones should still be a solid option, but expecting him to be a guaranteed top-10 quarterback when he only finished as QB9 last year seems like a lot.
Subscribe to Fantasy Football by Committee!
We have a new fantasy football podcast called Fantasy Football by Committee! Please subscribe to the podcast on Spotify and rate us five stars. If you'd rather listen on Apple Podcasts, click here! Additionally, you can join the Fantasy Football by Committee Facebook group to ask questions and answer others' all season long, helping to build a great, new fantasy community!
Matt Stafford Fantasy Outlook (Los Angeles Rams)
It was a year to forget for Matthew Stafford last year, but that shouldn't come as much of a surprise to anybody who paid attention last offseason. Stafford came into the season banged up and his arm was not in good shape. He only suited up for nine games and was only able to put up more than 18 points once.
Although he should be completely healthy this season, he has the third-hardest fantasy football strength of schedule ahead of him. Being in a tough NFC West division didn't stop him from putting up a QB5 season in 2021, but he's not getting any younger. With that being said, as long as he has the services of wide receiver Cooper Kupp, he should be at least a mid-tier option for fantasy.
Sam Howell Fantasy Outlook (Washington Commanders)
If there is one starting quarterback to steer clear of this year, it's Sam Howell. Howell has played just one game in the NFL and now has one of the hardest schedules in the entire NFL. He also has one of the toughest starts to the season as well with matchups against the Denver Broncos, Buffalo Bills and Philadelphia Eagles all coming within the first four weeks of the season.
Even if Howell does start to find his groove, he has matchups against the Los Angeles Rams, New York Jets and San Francisco 49ers in the fantasy playoffs. Eric Bieniemy taking over as the offensive coordinator for the Commanders certainly can't hurt Howell, but it's hard to see Howell being much of an asset this year regardless of league type.
Kenny Pickett Fantasy Outlook (Pittsburgh Steelers)
There are multiple reasons people like Kenny Pickett for fantasy. He can take a hit, he has good arm strength and he has shown tremendous amounts of improvement over the years. Unfortunately, Matt Canada is still an incompetent offensive coordinator, and he has one of the toughest fantasy football strength of schedules among quarterbacks this season.
The Steelers have improved their offensive line this offseason and they should get even more production from George Pickens as he continues to grow in this offense. Even with that going Pittsburgh's way, Pickett only eclipsed 16 points once in 10 starts last season and it's hard to see much improvement with another brutal schedule ahead.