When it comes to players like Patrick Mahomes and Jalen Hurts, who offer elite production every single week, the opponent doesn't matter all that much. With only a few teams lucky enough to snag this top-tiered talent, it's important to take the 2023 fantasy football strength of schedule into account, as the opposition is much more important for your average fantasy quarterback.
With that in mind, let's dive into the five easiest QB fantasy football strengths of schedule, including Jordan Love, Justin Fields, Derek Carr, Justin Herbert and Desmond Ridder.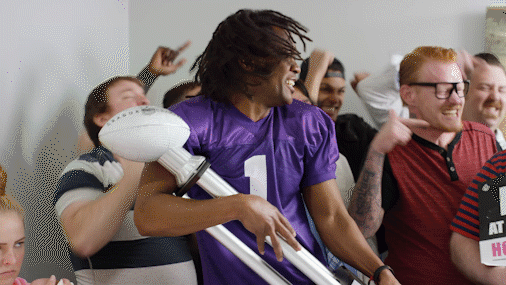 Check out TrophySmack today to get the best fantasy football trophies, belts, rings and draft boards in the industry! Use the TrophySmack Promo Code FLURRY to get a free ring with a trophy purchase today!
5 Easiest QB Fantasy Football Strength of Schedule
Jordan Love Fantasy Outlook (Green Bay Packers)
After having three years to learn the offense under Aaron Rodgers, Jordan Love has also been gifted the easiest fantasy football strength schedule among all fantasy quarterbacks. While part of this is certainly thanks to a weak NFC North division, the Green Bay Packers don't match up with many great defenses this year. Outside of matchups with the Denver Broncos and Pittsburgh Steelers in Weeks 7 and 9, respectively, there aren't many big-time tests for Love.
There are plenty of question marks surrounding the Jordan Love fantasy outlook in his first season at the helm. The Packers have an even worse receiving corps than last year and may struggle offensively. While all that will certainly stop Love from being the QB1 for anyone's team, a weak schedule could give him a shot at being a useful QB2 in superflex leagues.
Justin Fields Fantasy Outlook (Chicago Bears)
Justin Fields' fantasy football value exploded on the scene last season and was the reason many of his fantasy owners found themselves in the playoffs. While he struggled down the stretch thanks to the Chicago Bears' offensive game plan, making him run until his legs literally couldn't take any more, he finished as a top-10 fantasy quarterback for nine of the last 10 weeks.
The interesting thing about Justin Fields' fantasy outlook is that the fantasy football strength of schedule for quarterbacks doesn't apply to him as much as it does to pure pocket passers. Fields has the second-easiest schedule among quarterbacks and, oddly enough, that may not change his fantasy outlook at all. The Bears have made it clear he is a running quarterback and the passing game is secondary. It is nice to know though that if the Bears do need to pass, he won't meet much resistance.
---
Subscribe to Fantasy Football by Committee!
We have a new fantasy football podcast called Fantasy Football by Committee! Please subscribe to the podcast on Spotify and rate us five stars. If you'd rather listen on Apple Podcasts, click here! Additionally, you can join the Fantasy Football by Committee Facebook group to ask questions and answer others' all season long, helping to build a great, new fantasy community!
---
Derek Carr Fantasy Outlook (New Orleans Saints)
Ever since Drew Brees retired, the quarterback position for the New Orleans Saints has been a revolving door. Now, it's Derek Carr's turn to run the offense down in the Bayou. During arguably his worst season in Las Vegas with the Raiders, he was benched and quickly made his exit. On the surface, this change of scenery and easy schedule looks good for Carr. However, it may not affect him all that much either.
The Saints love to run the ball and they love to utilize Taysom Hill in the red zone. Both spell trouble for Derek Carr as much of a fantasy option at the quarterback position. Even without Davante Adams, Carr should have more options in the passing game. He will have an easier time moving the ball up and down the field, but it remains to be seen how much true fantasy production he can generate in this Saints offense.
Justin Herbert Fantasy Outlook (Los Angeles Chargers)
It took us a while, but we may have finally found a quarterback who can take full advantage of a weak fantasy football strength of schedule. Justin Herbert had a down year, by his standards, as he finished as QB11. After finishing as QB9 and QB2, respectively, in his first two seasons, many were disappointed with his production.
This year, Herbert gets one of the easiest schedules for all quarterbacks, has another receiving weapon in wide receiver Quentin Johnston and has a new offensive coordinator in Kellen Moore. While I personally don't believe Moore is as good of an offensive coordinator as some say he is, Moore is clearly far better than Joe Lombardi who he's replacing.
The Chargers can never be completely trusted as long as Brandon Staley is in charge, but Justin Herbert should be primed for a fantastic fantasy season.
Desmond Ridder Fantasy Outlook (Atlanta Falcons)
Coming in with the fifth-easiest schedule among all fantasy quarterbacks is second-year quarterback Desmond Ridder. The Atlanta Falcons QB played the last four games of the regular season last year, but he left plenty to be desired, combining for just two touchdowns, with both coming in Week 18 after the fantasy season was already over.
The Falcons are clearly a run-first offense and they will live and die by rookie running back Bijan Robinson. Even when Ridder was throwing the ball last season, he was truly worthless for fantasy. While it will be interesting to see how he does this year, even with a very helpful schedule, it's hard to see him having very much relevance in fantasy, even if he keeps his job as a starter the entire season.