Having the perfect fantasy football team name is arguably just as important as the players you draft. Nothing is lamer than rolling into the season with the default name your preferred hosting site gives you. So, if you're simply looking for the 100 best fantasy football team names, we already have you covered. However, if you're looking for a Kyler Murray fantasy football team name, you're in the right place.
Matching your fantasy team name with one of your players takes it to another level. With the Kyler Murray fantasy outlook bright, having a fantasy football team name inspired by him may be the way to go.
Let's take a look at some of the best Kyler Murray fantasy football team names for the 2023 season that you can rock as you win your league's trophy or award.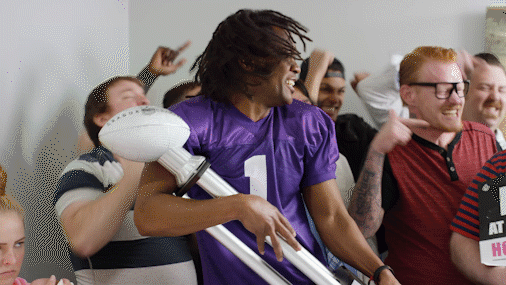 Check out TrophySmack today to get the best fantasy football trophies, belts, rings and draft boards in the industry!
Kyler Murray Fantasy Football Team Names
Natural Born Kylers
Kylord of the Rings
Kyler Instinct
Kylord of the Flies
Kyler Jenner
Kylord of WarThe Murray You Know
Kyler XY
Kylearning Curve
Kyler, the Creator
Kylord Farquaad
Independent Study Clause
Kyler Bees
Kyler, Do Your Homework
Best Fantasy Football Team Names
Aiyuken!
Bad Mother Tucker
DakStreet Boys
Deebo's Nutz
Kamaravirus
The Quadfather
Watson's Happy Endings
Watsonder My Towel
Zach Wilson: Cougar Hunter
Zeke Squad