Tom Brady has cemented himself as the greatest quarterback of all time, if not the greatest player of all time, in NFL history. Throughout his reign, he has amassed seven Super Bowl titles, five Super Bowl MVP titles, three NFL MVP awards and practically every significant quarterback stat in the books. However, as he recently returned for the 2022-23 season, many are asking when will Tom Brady retire officially.
But, while the odds of his future team are being wagered, I believe it is time for him to call it a career, once and for all. In layman's terms, I believe it is an appropriate time for a Tom Brady retirement.
Tom Brady Quarterback Controversy
The following Tom Brady odds for NFL Free Agency can be found at BetOnline Sportsbook, and they exclude the Bucs. Claim thousands in bonuses by signing up to bet today.
| | |
| --- | --- |
| Tom Brady Odds | Next NFL Team |
| Raiders (+300) | Ravens (+900) |
| Jets (+350) | Commanders (+1000) |
| Patriots (+500) | Saints (+1000) |
| Dolphins (+600) | Falcons (+1100) |
| 49ers (+700) | Titans (+1200) |
| Colts (+750) | Texans (+2500) |
While his legacy will no doubt stand the test of time, his current predicament should warrant contemplation for his second, and final retirement. For example, look at the current betting odds for Tom Brady's next team. The only four teams that wouldn't pull any quarterback controversy to them, should he join them, would be the Texans, Saints, Raiders and Falcons.
The Texans are not a team I would want to be a part of, and I think we can safely assume Tom Brady doesn't want to either. Brady already beat out Jameis Winston for the QB spot in Tampa Bay and would undoubtingly beat him again, should the opportunity present itself again in New Orleans. Additionally, the Raiders will be without Derek Carr moving forward and are actively looking to find his replacement. Lastly, the Falcons didn't garner much out of Desmond Riddler or Marcus Mariota at the helm. These are the only teams I believe that Brady would be the unchallenged starter.
My point is, every other team on the list above would warrant a QB controversy from the media.
The Jets still have Zach Wilson under contract, and drafting him second overall has the team wanting to develop his potential. Furthermore, the fact that Brady seemingly warrants a short-term contract can have Wilson learn on the bench for a bit, but a media frenzy will ensue nonetheless. The Patriots are handling their own questions on offense with the coordinator situation and Mac Jones vs Bailey Zappe debate. The Dolphins had a great year under Tua's watch and look to further their success in years to come. The 49ers may be Brady's hometown dream team, but with Trey Lance and Brock Purdy on the roster, the media onslaught will be a surefire carousel without a doubt. The Colts still possess seasoned veteran Matt Ryan. The Ravens will seemingly try their hardest to bring back Lamar Jackson. The Commanders are reported to be rolling with Sam Howell moving forward, and the Titans have the combination of Ryan Tannehill, Malik Willis and Joshua Dobbs.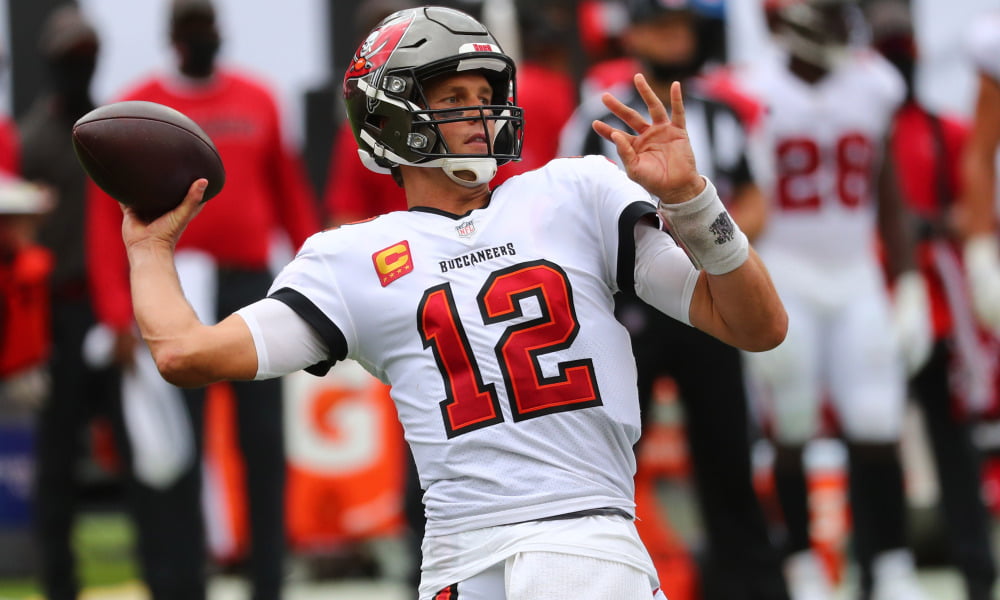 Should Tom Brady Retire?
As laid out above, the vast majority of those teams are either owning their supposed franchise quarterback or already have an adequate starter. In other words, the writing is on the wall that the future of the NFL is already here and the ageless wonder now finds himself stuck between a rock and a hard place. While the undisputed titan is an appetizing addition to any franchise, at this point in time, his acquisition simply does not bring the magnitude that it would have in years past. Other quarterbacks are capable starters, new quarterbacks will be found in the draft, and Brady's age is a serious concern for any potential suitor.
He may be wanting to further pad his stat sheet for the legacy book, sling a spiral, and can take a hit or two along the way, but the question is how much longer he can do all those. Regarding his age, wherever he goes, there will need to be an all-pro offensive line keeping him upright. And if it's becoming this much of a concern to protect him, as it was in Tampa, then the writing should be on the wall for him to hang it up. Additionally, he may be able to sling a spiral still, but how far can he push the football downfield, and for how long? The fact that we saw his numbers decline from last year to this year may not be too much of a concern for any younger quarterback, the simple truth is that Brady is not getting any younger and his arm strength will eventually falter to father time.
In conclusion, while he is the undisputed greatest quarterback of all time and arguably the greatest player in NFL history, I believe it is time for Tom Brady to retire. The fact that he is not getting any younger, the QB market has shifted out his favor for a majority of potential landing spots, and his age warrants higher offensive line demands are all sufficient reasons to warrant his departure. In other words, he should quit while he is still ahead. While I doubt he will ever hurt his legacy, should he continue to play, there is nothing that will be damaged should he retire now.