The rosters have been locked. All teams that haven't registered themselves will be unable to do so until after the International 2018. Some have seen significant changes, and some didn't change at all. For those interested in the changes, we will provide five teams you need to look out for, born from the roster shake up.
1. Na'Vi
Na'Vi started their shakeup in a big way. They traded Vladimir "Rodjer" Nikogosyan with Ilya "Lil" Ilyuk from Virtus Pro and released Akbar "Sonneiko" Butaev from the team. It's a little confusing with the fact that Na'Vi was doing really well on its own. With long time reliable stand in and big fan of Na'Vi Nikola "Lebron" Popovic announced as the new position five, Na'Vi will try to reinvigorate their winning way. The first test for their Dota 2 way will be on the upcoming major, ESL One Katowice 2018.
2. LGD Forever Young
LFY finally locked their team with Khoo "Ohaiyo" Chong Xin, Xie "Super" Jun Hao, and Yao "Yao" Zhengzheng in the last hour of the Transfer Period. After strings of mediocre performances both in and out of China, LFY looks to refresh the team with three new recruits. They released Ou "OP" Peng and He "Inflame" Yongzheng a day after Leong "ddc" Fat-Meng joins Vici Gaming J. Thunder. With Yao, Ohaiyo, and Super bringing their vast experience to the team, LFY is looking to become the dominant force it was in their TI 2017 run.
3. Echo International
The newest and the most interesting team to be born from the roster shakeup. Echo International is really bringing the international flavor to their team. Former International 2012 winner Wong "ChuaN" Hock Chuan brings some of the best talent in Dota 2 together to make a mini dream team. Anathan "ana" Pham is a former OG's position one and a two-time Major Winner. Martin "Saksa" Sazdov is a part of the revered TI6's Digital Chaos lineup, who became the runner up of the tournament. They will be completed by Grigoris "Keyser" Kallianiotis and Lee "Forev" Sang-don. Together they have a rough start at DAC 2018 SEA Open Qualifier, but look to rebound in the next qualifier.
4. Iceberg Esports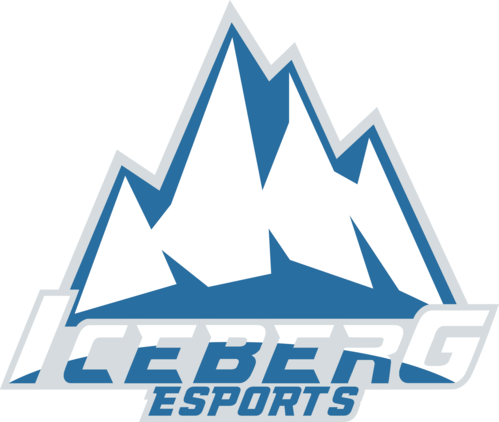 From North America, Iceberg signs Animal Planet to continue the pre-made "stacks" trends. David "Moonmeander" Tan and Curtis "Aui_2000" Ling looks to bring international experience to the newly created team, with Karthik "Kitrak" Rathi as their captain and drafter. Ravindu "Ritsu" Kodippili and Jonathan "Bryle" De Guia will try to mesh their aggressive NA style of core to the calm and stable support duo of Kitrak and Aui_2000. With their team looks to dominate the NA Dota 2 scene, it will be interesting to see how well they fare in the international scene.
5. PENTA Sports
With their last minute surprise signing of Omar "w33" Aliwi, PENTA suddenly became a force that no team in the EU scene is able to overlook anymore. Their solid support duo of Dino "dmz" Šavuk and Roman "rmn" Paley have long missed a stable core. With their former position two player Leon "Nine" Kirillin not being available to play for a long time, w33 (pronounced as wee) is expected to finally fill the role that long has been filled with stand-ins. They should be able to play their style of Dota more expressively with no worries of finding a stand-ins.
These are five of the most exciting new lineups after the roster shake-up. Who do you think is the most interesting one? Tell us in the comments.