If you are unaware what NFL survivor picks are, the basic concept is you make NFL picks throughout the season, but you can only pick a team once. Once you lose, you're knocked out, so choose your Week 6 NFL Survivor Pool picks wisely.
If you are new to reading my survivor articles, what I do is outline my "lock of the week," my "value of the week" and my "high risk, high reward pick." The lock of the week details what team I think has the best chance of winning their matchup. This would most likely be a good team that plays a bad team. The lock is also the official pick for NFL Survivor Pools, meaning we will not reuse a "lock." My value pick of the week details a mid-tier team that has a good matchup. And finally my high risk, high reward pick details a bad team that has a good matchup.
Last week, I went 1-2, losing my lock of the week once again. The Raiders lost to the Bears and the Jets lost to the Falcons. This NFL season seems like it is a little unpredictable. After winning my lock of the week 20 weeks in a row, I have lost the last two. With that being said, we now have a little bit more of an idea of how teams will look in the future of this season.
Teams Used for "Lock of the Week"
San Francisco 49ers
Green Bay Packers
Arizona Cardinals
New Orleans Saints
Las Vegas Raiders
Week 6 NFL Survivor Pool Picks
Lock of the Week | Week 6 Survivor Pool Picks
Tampa Bay Buccaneers vs. Philadelphia Eagles
The Tampa Bay Buccaneers are one of the best teams in the NFL. Tom Brady has revitalized their franchise. The Eagles sport an average defense – one that Brady can dismantle. All three of the Bucs wide receivers are healthy and, in the absence of Rob Gronkowski, this is favorable to Brady and company. Even though Brady has a thumb injury, that should not slow down this offense, as I expect the Bucs to dink and dunk down the field consistently. I wouldn't be too surprised if Leonard Fournette and Ronald Jones combined for over 100 yards rushing as well. Behind the best offensive line in football, the Buccaneers should be able to move the ball with ease against the Eagles.
Even though the Bucs' secondary is lacking right now due to injuries, their front seven is still one of the best in the league. Jalen Hurts has looked slightly better this year, but you can tell that there is a lot of room for improvement. The Buccaneers are excellent at shutting down the run, so Miles Sanders and Kenneth Gainwell may not factor in this game. Devin White is also fast enough to be able to spy Hurts and keep him in check.
NFL Survivor Pool Pick: Tampa Bay Buccaneers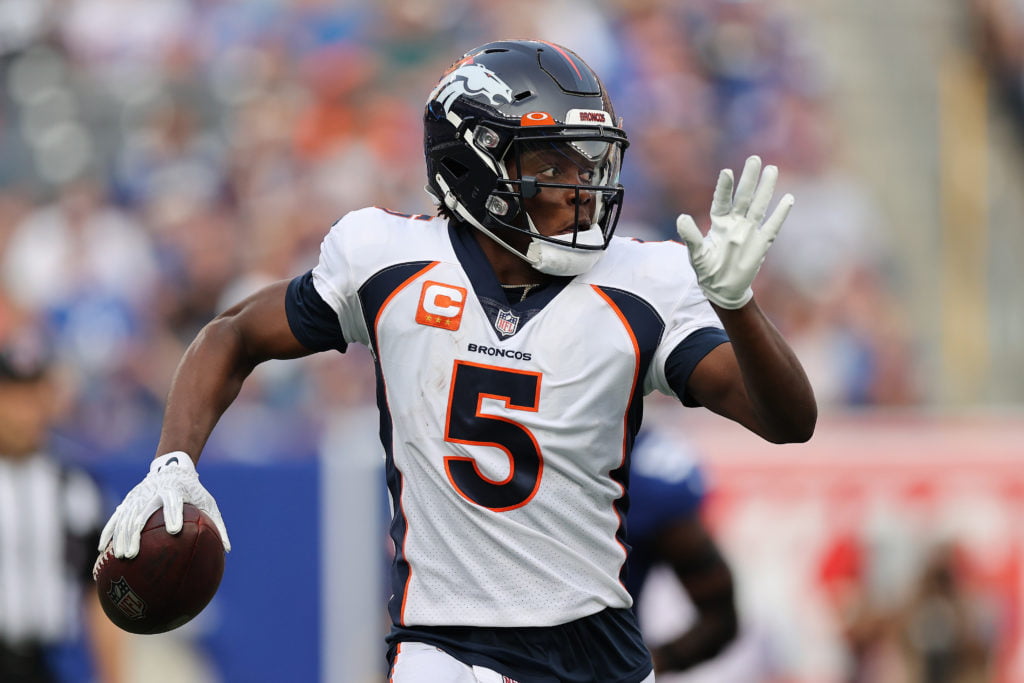 Value Pick of the Week | Week 6 Survivor Pool Picks
Las Vegas Raiders vs. Denver Broncos
The Denver Broncos were humbled last week, with a loss to the Pittsburgh Steelers. I do not see that continuing this week, as they take on a new Raiders team. I say "new" because head coach Jon Gruden recently retired due to emails that he had sent 10 years ago. The morale around Las Vegas can't be great right now and having to travel to Denver could spell some disaster. With the air being that it is in Denver, look for Teddy Bridgewater and company to mix in some deep passes. The Broncos also feature a two-headed rushing attack, with Melvin Gordon and Javonte Williams. The Raiders give up a ton of yards on the ground, so look for Denver to use a nice mix of passing and running this week.
I think that the loss of Jon Gruden will greatly affect the Raiders' success. Gruden is one of the best leaders in the NFL. The Raiders have a decent team, but without the leadership and with that cloud hanging over them, it may take a couple of games to get back into the groove.
NFL Picks Value: Denver Broncos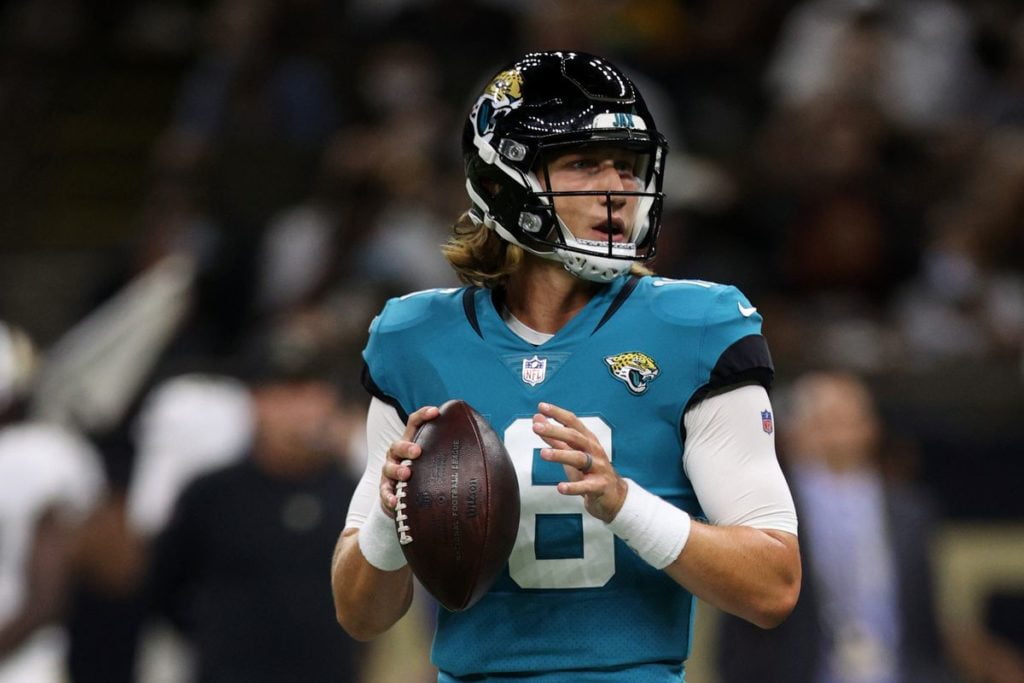 High Risk, High Reward | Week 6 Survivor Pool Picks
Miami Dolphins vs. Jacksonville Jaguars
Speaking of teams with a coach problem, let's move to the Jacksonville Jaguars. This situation seems to be a little different than Gruden though. The Jaguars looked good two weeks ago against the Bengals. Trevor Lawrence seems to be settling into his own a little bit. Their run game has come alive, with James Robinson doing what he did last year. With Tua Tagovailoa returning this week, I think that actually plays well for the Jaguars. Tua has had his struggles throwing the ball.
Look for the Jaguars to get after Tua early and make him uncomfortable. Also, look for Trevor Lawrence to continue developing and hooking up with Dan Arnold a couple of times to win their game in London this week.
NFL Picks High Risk High Reward: Jacksonville Jaguars