With the second half of the MLB season officially underway, the league starts to get a little more crazy. With the trade deadline this Friday at 4 PM EST, fans are going to get an inside look into what their favorite team's front office expects from their team. Are they already starting to waive the white flag and willing to sell assets, or are they going all in and scooping up whatever can help them win now? One thing that's for sure, the next couple of days will certainly affect the MLB landscape for years to come. As of right now, where do all the teams stand? Here are your updated MLB Power Rankings.
Week 17 MLB Power Rankings
1) Houston Astros (61-39) (Previous: 5)
The Houston Astros are 7-3 over their last 10 games, although the last three of those were against the Rangers, who look more like a minor league team than anything. Still, the Astros, while not as consistent as the Red Sox so far, arguably have the highest ceiling in the American League. Among the five major batting stat categories, four players fill them, showing they aren't just your average top-heavy team. They are eighth in team ERA and tied for first in team batting average.
2) Boston Red Sox (61-39) (4)
This Boston Red Sox team has "it." They just find ways to win. If you need any proof, they were down four and no-hit going into the eighth against the Yankees and won on Sunday. Their roster may not be as stacked as a Los Angeles or San Diego, but they know how to win and that says a lot. Boston has been one of the most solid teams all year and their consistency will be crucial if they want to lock up the top spot in the American League.
3) San Francisco Giants (62-37) (2)
Although the San Francisco Giants lost two of three games at home to the lowly Pirates, they did take three of four at Dodger Stadium to keep a small lead in the NL West. San Francisco is second in team ERA and 12th in team batting average, so this is far from a fluke. They will need to start taking care of their smaller competition though, as they can't rely on beating the Dodgers every series.
4) Tampa Bay Rays (60-40) (9)
Thanks to a colossal choke job by the Yankees, the Tampa Bay Rays are a game out of first in the AL East, although they are 7-3 in their last 10 games. The Rays are quietly taking care of business and now have the bat of Nelson Cruz to help them out. A 60-40 record in their division is no joke, and they are serious contenders to go back to the World Series again in 2021. They are also quickly rising in the MLB Power Rankings.
5) Los Angeles Dodgers (61-40) (1)
No matter what the Los Angeles Dodgers do, the Giants seem to match it. A 5-5 record over the last 10 games makes it pretty easy for the Giants to do that though. Much like the Padres, the Dodgers can't seem to win outside their own division, which is odd seeing they are in arguably the toughest division in baseball. Can Los Angeles start winning games they should, or will they continue to underachieve? This team should not be just 10-10 against the NL Central, and it's a reason for them dropping in the MLB Power Rankings.
6) Milwaukee Brewers (58-42) (3)
For some reason, the Kansas City Royals are the kryptonite of the Milwaukee Brewers. The Crew are 0-4 against Kansas City, but like they have nearly all season, shook off the rust quickly. Taking a series against the White Sox is quite the win, and is more than enough to keep the Reds at bay. This team is the quickest team ever to reach 1,000 strikeouts and is third in team ERA. Just imagine if they weren't 29th in team batting average.
7) Chicago White Sox (59-40) (6)
The White Sox had a tough week as they could only split a four-game stint with the Twins before losing their series to Milwaukee. With the state of the AL Central however, they still have plenty of breathing room in the division as there is no real threat to their standing as the best in the division. It is concerning however that they are just 26-23 outside of their own division. Are they really this good and simply unlucky outside of the Central, or are they a fraud? Only time will tell.
8) San Diego Padres (58-44) (8)
If you need any proof that the rich get richer, take a look at the move the Padres just made. By acquiring Adam Frazier from Pittsburgh, the Padres get another solid infielder at not much of a cost. This roster may now be the most loaded in baseball and there is no question that anything less than a World Series title is a wasted season. The only question that remains is whether the Padres can finally beat teams from the National League not in the NL West as they are 27-26 against the Central and East.
9) Oakland Athletics (56-45) (7)
With a three and a half game lead over the Mariners going into a four-game series with Seattle, it was the perfect opportunity to not only keep Seattle at bay, but also to tighten their grip on the second wild card spot. Apparently the Athletics like to do things the hard way however as they dropped three straight after taking the first game, and now have to face the Padres in a shortened two-game series. This team could sure use some more hitting, and a utility guy like Eduardo Escobar could work wonders if they can get him for a good price.
10) New York Mets (52-44) (10)
The Mets still find themselves at the top of the NL East, but they seem to be just treading water instead of taking the division by force. The Mets aren't in the top ten in the majors in either team ERA or team batting average, but are doing just enough to stay afloat in the worst division in baseball. At this point, it doesn't seem like a fluke, they are likely the best of the trash that is the NL East. Don't be surprised if they make a big move before the deadline as they need to do something to have a chance to make noise in the playoffs too.
11) Seattle Mariners (54-46) (13)
Seattle looks like they could make some noise after all as they have bounced back from a poor showing after their red-hot start to the season. 6-4 over their last 10 games, the Mariners are only one and a half games back of the second wild card spot, with plenty of time left to make it up. The real question is whether or not they'll again wilt away late in the season. There is a reason they have the longest postseason drought in professional sports of 19 years.
12) Toronto Blue Jays (49-46) (11)
Toronto might be a half game behind the Yankees in the AL East, but their run differential of +86 compared to the Yankees' +5 tells us they're the better team. While run differential isn't everything, a difference of almost a run per game says a lot. With a four-game series against Boston on deck, they'll need to start making a push if they want to make up a deficit of four games for the last wild card spot. While they have plenty of time, the story of the season so far has been playing down to their competition so a postseason berth is far from guaranteed.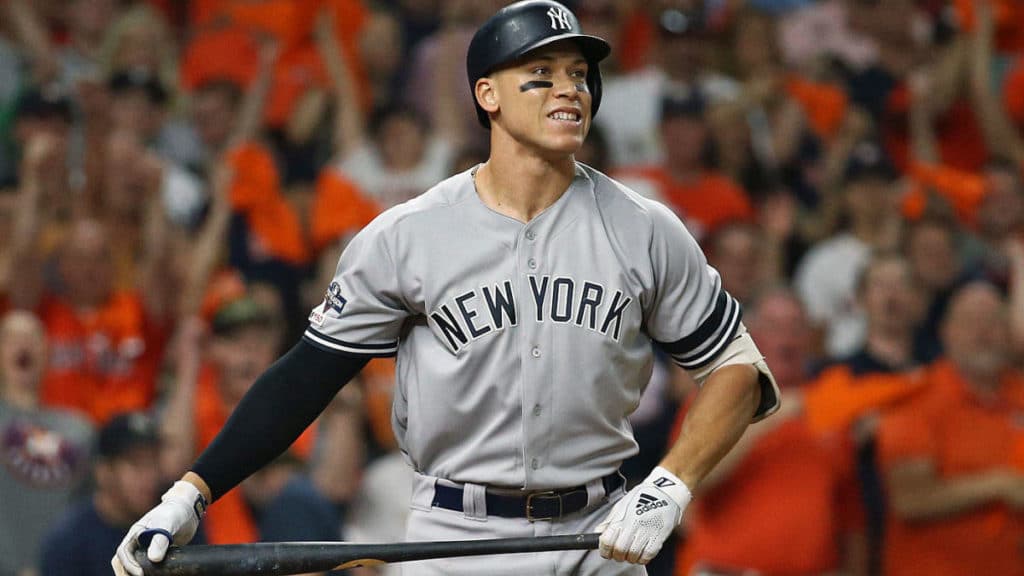 13) New York Yankees (51-47) (16)
The Rangers have lost 12 straight. The Diamondbacks have just now eclipsed 30 wins. Somehow, the Yankees find themselves as the biggest embarrassment in the MLB yet again. The same team that blew a five-run lead to Houston just two weeks ago took a no-hitter and a four-run lead into the eighth against Boston Sunday. They lost 5-4. New York can't seem to stop shooting themselves in the foot and at this point, it's their identity. They'll need a near-miracle to be in any type of serious contention this season. For now, they slide in the MLB Power Rankings.
14) Cincinnati Reds (51-48) (12)
The Reds had a slim window of opportunity to close the gap with the Brewers out of the all-star break. Sadly, they were swept and the lead has hovered around seven games ever since. To make matters worse, Nick Castellanos could miss several weeks with a wrist injury. You can't simply replace a guy who is batting .329 with 18 homers and 59 RBI's, and they can't let the Brewers' lead balloon much more if they want a shot at the postseason. They'll need someone to step up, whether that happens or not remains to be seen.
15) St. Louis Cardinals (50-50) (20)
The Cardinals seemingly have found their footing again and are 6-4 in their last 10 games. Unfortunately, they have a lot of room to make up if they want to make the playoffs, and that's not easy when the current leader is third in the MLB in ERA behind only the Los Angeles Dodgers and San Francisco Giants. St. Louis has made it clear with their Arenado trade that they want to contend, but their hands are tied with what they can do to try to make up ground this season. We'll see next week if they continue to rise in the MLB Power Rankings.
16) Philadelphia Phillies (49-49) (19)
The Phillies are nothing special this season, but they do find themselves within striking distance of the New York Mets for pole position in the NL East. With their next 11 games coming against the Nationals and Pirates before a three-game series with the Mets, this could get very tight very quickly. The Phillies have time to make a move, but with every series they underperform, they have less and less.
17) Cleveland Indians (49-48) (14)
The good news for the Indians is that nobody is really paying too much attention to them going 4-6 over their last 10 games. The bad news is it's because they are getting absolutely roasted on twitter for their new name that will go into effect after this season. It seems that nobody really likes the name and it is for sure weird at the very least. Unpopular opinion: the logos look awesome. It gives me a retro vibe. If you think it sucks, don't worry, nobody will likely be talking about Cleveland for baseball much anyways for a few years anyways.
18) Los Angeles Angels (49-49) (15)
The Angels are .500 over their last ten and sit at .500 over the course of the season as well. Unfortunately, outside of Shoehei Ohtani and Mike Trout who still isn't ready to come back from injury, the Angels can't get any consistent contributions. They've certainly tried to get help by signing some big names, but it seems every big contract aside from Mike Trout has been downright garbage. The most recent example: Anthony Rendon is batting just .240 in the midst of a year where he is slated to earn just over $28 million. Sadly, that number will only be going up until 2026.
19) Chicago Cubs (49-51) (18)
In early June, it looked as if the Cubs had a legitimate chance to take the NL Central after looking good in a stretch in which they had four series against contenders in the Padres, Giants, and rivals in St. Louis. After improving to 38-27 though, the Cubs are just 11-24 since and almost 10 games back of the division leading Brewers. The formula they tried to use this season is clearly not consistent enough to work over an entire season, and it wouldn't be surprising to see them sell some big names. Rebuild time is coming again for the Cubs.
20) Detroit Tigers (47-54) (22)
The Detroit Tigers are quickly becoming one of the most likeable teams in the MLB and I'm here for it. After a dreadful start to the season, the Tigers haven't quit and even went on a short seven game winning streak before being swept in three games by the Royals. If they can find some consistency and find some good finds this offseason, this team could be sneaky good next season. Not good enough to make noise, but enough to catch you by surprise.
21) Atlanta Braves (48-50) (21)
With star outfielder Ronald Acuna Jr. undergoing ACL surgery likely to keep him out until at least a month or two into next season, the Braves really have no hope this season barring a miracle. It would be foolish to trade pivotal assets for a season in which quite the overhaul would be needed to simply make the NLCS. Atlanta is only five games back of the Mets for the division lead, but there is virtually no way they get a wild card spot so it's division or bust for them. They'll look to get healthy and run it back next season.
22) Colorado Rockies (43-56) (23)
The Rockies and a possible trading away of Trevor Story has been rumored since before the season even began. At this point, it's probably safe to say that he isn't leaving Denver this season. Congratulations are in order for the Rockies however as they just recently won their 10th road game of the season! Too bad it took them 46 games to do it.
23) Kansas City Royals (42-55) (26)
If the Royals could play the Milwaukee Brewers every day, they would win the World Series. Unfortunately, there aren't many other teams they are able to beat hence their spot at 23rd. This team shows flashes of brilliance at times, but can never seem to be able to put it together. If there is one positive, it's that they have one of the best and most underrated catchers in baseball in Salvador Perez who is batting .279 with 23 homers and 62 RBI's.
24) Washington Nationals (45-53) (17)
Even in an incredibly weak division, the Nationals still look to stand no chance, which is why it is being reported that they could possibly deal Max Scherzer for the right price. His fiery mentality and ability to lock down a role as an ace on every team in the majors makes him so interesting as a trade piece. With young stars in Juan Soto and Trea Turner, it would be interesting to see if the Nats try to load up on the future. It would make sense to sell, seeing they were just swept by Baltimore and are dropping quicky in the MLB Power Rankings.
25) Miami Marlins (43-57) (24)
The Marlins are reported to be big sellers at the trade deadline with virtually everyone but their rotation available for trade. If the past has taught us anything about the Marlins, it's that they will sell everyone for pennies on the dollar, and for those traded away to turn into MVP caliber players for the next few years. Jesus Aguilar and Garrett Cooper should be the two most desirable pieces among buyers.
26) Minnesota Twins (42-58) (27)
As much as it hurts to trade away a fan favorite like Nelson Cruz, especially seeing how much he liked Minnesota, it was the right move for the Twins. This team seems to be on a sharp decline after another batch of consecutive years with no success in the playoffs. It's time for a rebuild in Minneapolis, and hopefully some of the prospects they got in return can help speed the process up. It'll be interesting to see if they also deal starting pitcher Jose Berrios before the deadline as well.
27) Pittsburgh Pirates (38-61) (28)
The Pirates seem to be destined to be horrible for another decade before they stumble on another Andrew McCutchen-like talent just to waste it and start over again. It was good for them to trade All-Star infielder Adam Frazier to San Diego while his market was at its' peak, but when is this team going to try to win? Prospects don't pan out automatically and they have absolutely nothing to build around. This team needs to be sold.
28) Baltimore Orioles (34-64) (29)
The Orioles have won six of their last ten, and in their defense this season, they are in the only division in baseball with all of the four other teams above .500. They avoided a sweep against Tampa and swept the Nationals at home this week which is about as good as it gets for Orioles fans this season.
29) Texas Rangers (35-65) (25)
The last MLB Power Rankings was before the All-Star festivities and had the Rangers at 25th. Since then, they have gone 2-14 and are so bad, that they Orioles jumped a spot because they are simply less incompetent. They have been swept in three straight series and at this point, could possibly even surpass the Diamondbacks in terms of worst team in baseball.
30) Arizona Diamondbacks (31-70) (30)
In a bizarre turn of events, the Diamondbacks dished out a sweep this week instead of being the recipients. Granted, it was against the Pirates, but moral victories are about all they can get at a record like 31-70. Still, they hold down the last spot in our MLB Power Rankings. They don't have much to sell at the deadline and they certainly won't be buyers, but it will be interesting to see if they can trade Eduardo Escobar to a contender for a decent price. Seeing how versatile he is in his ability to play nearly every position, he'll certainly have suitors.
---
Follow us on all of our social channels! Check out our Twitter, Facebook and YouTube for more great FlurrySports content.
---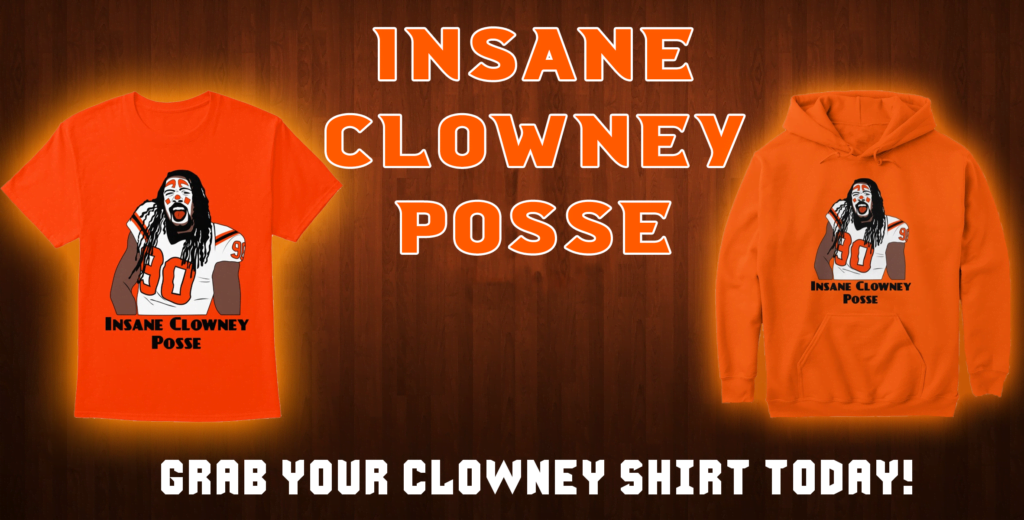 The only thing scarier than the Browns' pass rush are clowns. Get the design that shows off both today!
Available shirts in men, women and kids, along with posters and tumblers! Click here or the image above to see!
---