Even though the 2021 NBA Finals are in full swing, the NBA Draft is quickly approaching. Coming off a play-off season, the Memphis Grizzlies have a few needs they need to address this off-if they want to stay ahead of the curve in the Western Conference.
The following is a complete look at the Memphis Grizzlies needs, as we approach the 2021 NBA Draft and Free Agency
Memphis Grizzlies Needs Heading Into the Offseason
Memphis Grizzlies Free Agents
Here is a list of the players who are upcoming Memphis Grizzlies free agents that will either need to be re-signed or replaced.
Killian Tillie, PF (RFA)
Tim Frazier, PG (UFA)
Justise Winslow, SF (Team-Option)
The Grizzlies were pretty quiet last offseason in NBA Free Agency. It could be the same story again for them, as they have 15 players under contract heading into next year. A choice needs to be made about Winslow, but the prevailing idea is that the team will turn down their team-option, thus leaving them with $22 million in cap space.
It's likely the Grizzlies remain quiet until 2022, when they will have even more cap space. However, there are some names out there that should intrigue Memphis. Players like DeMar DeRozan and Norman Powell are available for a price. Also, Killian Tillie is a restricted free agent that the Grizzlies would love to have back. People inside the organization have praised his shooting and continued growth. I would bet that Tillie is back with Memphis next year.
Memphis Grizzlies 2021 Draft Picks
First Round, 17th Overall
Second Round, 51st Overall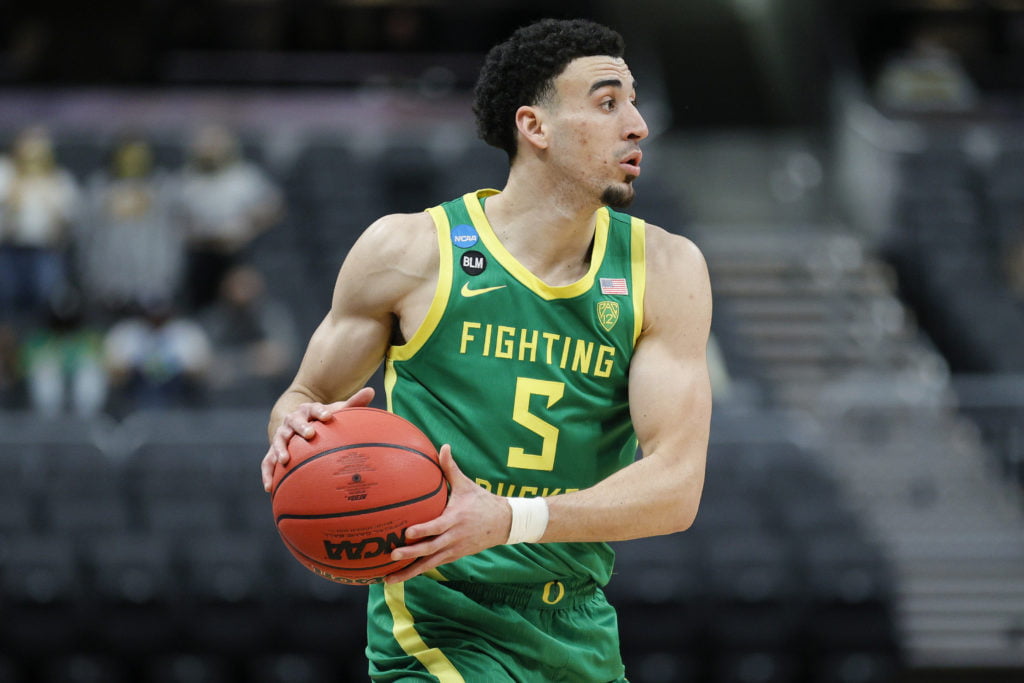 Memphis Grizzlies Draft Targets
Chris Duarte
Chris Duarte, who is 24 years old, is older than a lot of the Grizzlies players, including Ja Morant and Jaren Jackson Jr. However, his age shouldn't scare them, considering he is a great shooter. He averaged over 17 points per game and almost two steals this past year. He was a third-team AP All-American and even made the All-Pac 12 Defensive Team. He shot over 42% from three at Oregon, and that kind of immediate impact would help the Grizzlies next season and long-term.
Tre Mann
Tre Mann is one of the best mid-round offensive prospects in the 2021 NBA Draft. He was selected to the First Team All-SEC and averaged 16 points per game. Mann shot well from deep, connecting on 40% of his three-point attempts. He can create his own shot and would make an already great shooting second unit even better.
Ayo Dosunmu
The former Illini point guard would be a great choice for the Grizzlies. As a junior, Ayo Dosunmu averaged over 20 points per game and added in six rebounds and five assists. He's a solid shooter, connecting on 38% of his three-pointers. Possibly the best aspect of Dosunmu's game is his defense. In college, he was a fierce defender, which would translate to the NBA as long as he puts in the effort. Current back-up point guard Tyus Jones is a free agent after next season, so this could be viewed as long-term insurance.
---
Follow us on all of our social channels! Check out our Twitter, Facebook and YouTube for more great FlurrySports content.