The 2021 NBA Draft is scheduled to take place on Thursday, July 29th in Brooklyn. As that date continues to draw closer, the hype surrounding the incoming rookie class will only intensify. Draft night always marks an evening of newfound hope for the future. Franchise goals can range from rounding out a contending roster to drafting a cornerstone player for the future. Among the cream of the crop in this year's NBA Draft is shooting guard Chris Duarte out of Oregon.
The following is a complete Chris Duarte NBA Draft profile, including stats, highlights and a mock projection.
Chris Duarte Draft Profile, Stats, Highlights and Projection
Chris Duarte
Position: Shooting Guard
Height: 6'6"
Weight: 190 lbs
Age: 23
College: Oregon Ducks
Chris Duarte Highlights
Chris Duarte 2020-21 Stats
Games Played: 26
Points: 17.1
Rebounds: 4.6
Assists: 2.7
Field Goal Percentage: 53.2%
3-Point Field Goal Percentage: 42.4%
Free Throw Percentage: 81.0%
Steals: 1.9
Blocks: 0.8
Turnovers: 2.3
Chris Duarte NBA Draft Profile
Strengths
Chris Duarte is the ultimate 3-and-D player in the 2021 NBA Draft. His size and elite shooting makes him an NBA- ready talent. Duarte is engaged both on and off the ball on defense, and he is known for his hustle plays. He thrives on offense in catch-and-shoot situations, coming off of screens or in transition.
Weaknesses
Duarte still lacks the speed to keep up with smaller guards on defense. He is also not capable of doing much more than catching and shooting on offense (although he does do that very well). Chris Duarte could fall in the NBA Draft due to his age; he will be 24 on draft night. As a 24-year-old myself, I remain hopeful of my chances of being drafted.
Pro Comparison
Modern Rip Hamilton, Gary Trent Jr, Danny Green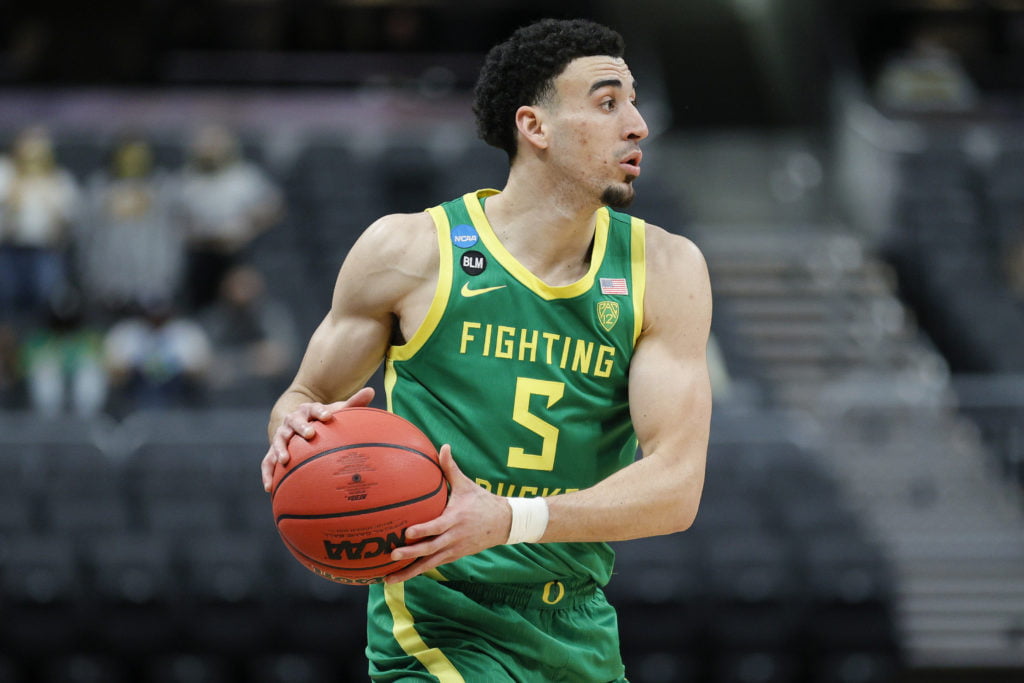 Chris Duarte Draft Projection
All 2021 NBA Draft projections are taken from the latest Bleacher Report mock draft by Jonathan Wasserman.
Chris Duarte is currently projected to be drafted by the New York Knicks at No. 19 overall.
---
Follow us on all of our social channels! Check out our Twitter, Facebook and YouTube for more great FlurrySports content.
---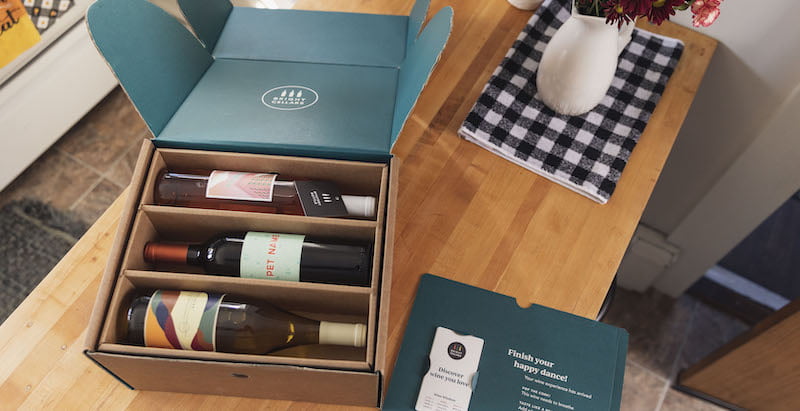 Get 50% off your first curated six-bottle case of wine at brightcellars.com/flurry!