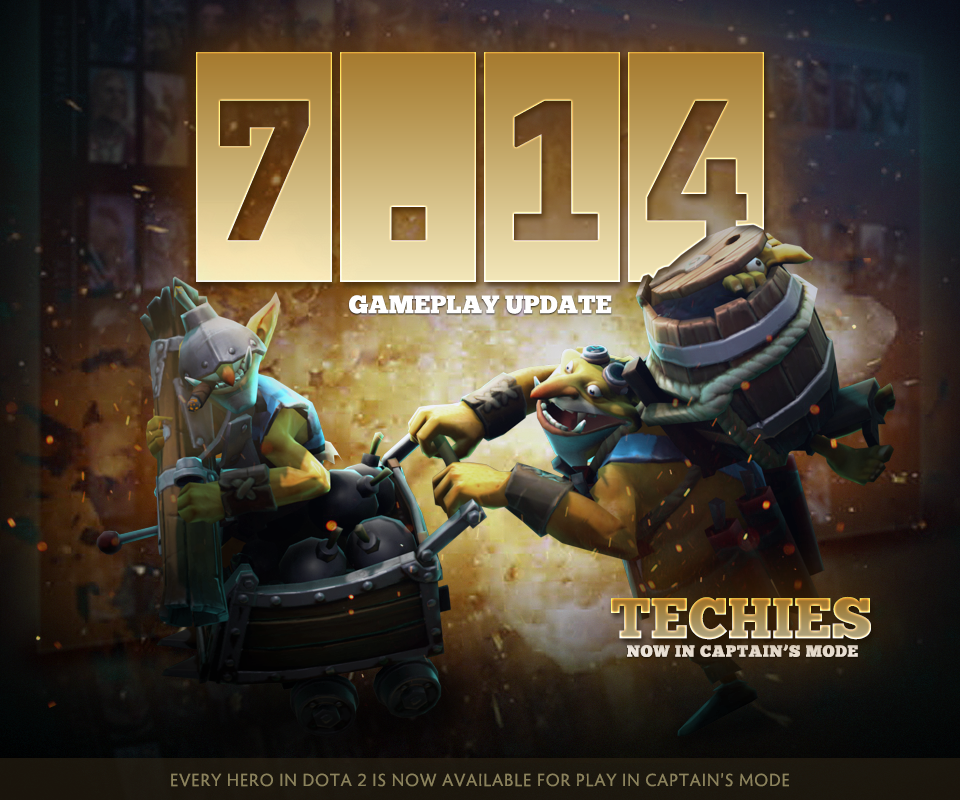 Techies, the hero that everybody hates to love and loves to hate, is now available again to pick or ban in captains mode! In patch number 7.14, Dota 2 has re-added one of the most hated heroes in the game into the mode that almost every tournament uses.
Techies were removed from captains mode in patch 7.00 because of complaint about the play style and unpopularity among pro players. A team possessing Techies in their lineup will lean towards turtling and defensive play style, or Anti-Dota. This style of play frustrated their opponents and bore viewers because it will cause a longer play time of a match with minimal action. Evil Geniuses, during their winning run at The International, was able to capitalize on Techies defensive capabilities and win in 2015. After the historic run of Evil Geniuses, Techies plummeted in popularity, making them the least picked or banned hero of Dota. These problems made IceFrog remove Techies from captains mode and rework their skills.
Fast Forward to patch 7.14, Techies were finally re-added to the game. With new skills and talents introduced in patch 7.00, Techies will bring utter chaos with mines and explosion to anyone who dares to step into their yard.