The month of April couldn't have come quicker for most Dallas Cowboys fans. After a disappointing loss in the first round of the playoffs and a less than satisfying start to free agency, Dallas fans can turn their attention to an area where America's Team has typically excelled over the past decade, as the Dallas Cowboys draft classes have largely been successful.
The NFL Draft is quickly approaching, and the Cowboys are wrapping up evaluations and hosting potential targets with each of their nine selections in the upcoming 2022 NFL Draft. The pressure will be on Will McClay and the Joneses to put this team in a position to be the first repeat winner the NFC East has seen since the Eagles won four straight from 2001-04.
However, after an offseason that started with more departures than additions, a strong draft haul has never been more crucial. Let's take a look at the Dallas Cowboys draft targets at each position, starting at tight end in this article.
---
---
Dallas Cowboys Draft Targets: Tight End
With Dalton Schultz back in the fold via the franchise tag, the Dallas Cowboys have their top possession target for at least one more season. Hopes are that Dallas can get an extension worked out, but even if they do, an addition is necessary. It's a shame that Cowboys fans never got to see Schultz and Blake Jarwin playing at a high level together. Their contrasting styles would have made life difficult for opposing defenses, which is still the goal for this offense.
The scouting department has done plenty of homework on this class's more athletic tight ends, looking to replace Jarwin, who was cut earlier in the offseason. The Cowboys have blocking options with Sean McKeon and Jeremy Sprinkle under contract.
Still, finding that player who can stretch the seam and defeat linebackers and safeties in man coverage is the priority. Someone who can line up multiple places in the formation and present a favorable matchup.
Where the Cowboys could look to add help
There isn't a tight end valued at 24, and even if there was, the Cowboys have more significant needs to fill. I'm not sure Dallas would entertain one at 56 either, though Colorado State's Trey McBride would be considered a value at that point if he slipped that low.
However, the middle rounds are where we are likely to see a good portion of this tight end class come off the board. I'd be willing to bet as many as seven or eight tight ends go in rounds three and four, and that is where the Cowboys should keep their eyes peeled.
Day 2 Dallas Cowboys Draft Options
Jeremy Ruckert, Ohio State
Jeremy Ruckert was an under-utilized option in an Ohio State offense full of NFL talent. Still, his 54 receptions are not an accurate representation of his abilities as a pass-catcher. He's got tremendous ball kills and focus, and the athleticism to be more than just a possession option.
Described as a fierce competitor, his desire is evident on tape, and though he needs refinement as a blocker, Ruckert is certainly willing. While he may not be the exceptional athlete of some of the others on this list, he is capable of pairing with Schultz to give Dallas the duo they seek.
Jelani Woods, Virginia
Woods is an intriguing prospect whose best days may be ahead of him. After playing a versatile blocking role at Oklahoma State, Woods had a breakout season as a senior at Virginia.
He's an exceptional athlete that stands 6'7" and 253 pounds. While Woods needs to improve as a route runner, he does stretch the seam on tape thanks to his terrific long speed. He also plays with outstanding body control, and that, combined with his light feet, leads me to believe he can become a complete receiver at the position.
Dallas would also love his toughness in traffic and his ability to body out defenders like a rebounder. He's also a competitive blocker that uses his big frame and long arms to wall off defenders in the run game.
I've got an early day-three grade on him, but don't be surprised if the Cowboys grab him at 88 in the third round. They have certainly shown plenty of interest in him during the pre-draft process.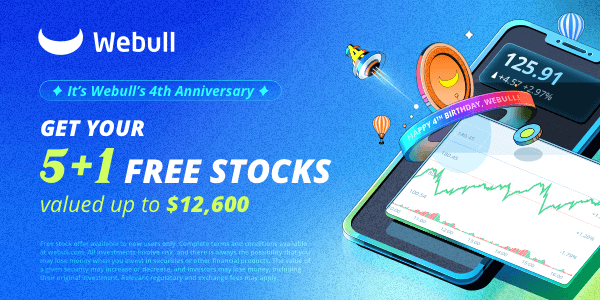 Day 3 Dallas Cowboys Draft Options
Charlie Kolar, Iowa State
There are a lot of similarities between Kolar and Woods, with the exception of Kolar having far more production and less initial burst. He's got build-up speed, but like Woods, he can stretch the field.
He may not have the same upside as a route runner, but he is well-versed in using his frame to out-position defenders and keep them away from the ball. Where Kolar falls short is as a blocker, but I'm not sure that would scare Dallas off, considering the players they already have at the position.
Kolar has a chance to slip into the end of day two if we have a run on tight ends, but I'd be more comfortable taking him at 129 than 88.
Isaiah Likely, Coastal Carolina
While most of the tight ends Dallas has brought in for workouts are taller prospects with big frames, Likely has more of an H-back's build. However, he's also not as stiff as some of those prospects, allowing him to be more elusive in his route and after the catch.
When healthy, that is something Blake Jarwin brought to the table, and I could see Dallas giving Likely serious consideration on day three to fill that role. He needs to get stronger and is pretty raw as a blocker.
Still, he can create big plays in the passing game, which isn't a trait every tight end brings to the table.
Jalen Wydermyer, Texas A&M
It will be interesting to see where Jalen Wydermyer comes off the board. Going into the 2021 season, I had him pegged as the top draft-eligible tight end for this class. Still, that ranking was dependent on him continuing his development.
He'd been so good his first two years, and then Wydermyer laid an egg as a junior. On top of that, his athletic testing was very underwhelming, which had many scouts returning to their tape to see what they missed.
I still believe he has the upside to be a starting-caliber inline tight end, but that is dependent on him taking that next step in development. His interviews will also play a big part in positioning on Dallas's draft boards, considering his focus lagged off in several areas in 2021.
Still, the Cowboys could take a chance on him if he slips out of the top 150 picks, provided their interview with him went well.