The month of April couldn't have come quicker for most Dallas Cowboys fans. After a disappointing loss in the first round of the playoffs and a less than satisfying start to free agency, Dallas fans can turn their attention to an area where America's Team has typically excelled over the past decade, as the Dallas Cowboys draft classes have largely been successful.
The NFL Draft is quickly approaching, and the Cowboys are wrapping up evaluations and hosting potential targets with each of their nine selections in the upcoming 2022 NFL Draft. The pressure will be on Will McClay and the Joneses to put this team in a position to be the first repeat winner the NFC East has seen since the Eagles won four straight from 2001-04.
However, after an offseason that started with more departures than additions, a strong draft haul has never been more crucial. Let's take a look at the Dallas Cowboys draft targets at each position, starting at offensive tackle in this article.
---
---
Dallas Cowboys Draft Targets: Offensive Tackle
The Dallas Cowboys have made no secret they are looking for a future starter at tackle. In 2020, Dallas' offensive line took a dip with the retirement of Travis Frederick and season-ending injuries to Tyron Smith and La'el Collins.
For Collins, an offseason car crash and the eventual hip surgery that ended his 2020 campaign put question marks on his future. Additionally, the circumstances of his suspension this past season only amplified concerns.
It opened the door for Terence Steele, who started most of 2020 as a rookie and showed significant improvement on the right side during Collins' suspension. His ascension made Collins expendable, and while it's unknown whether the six-year pro was willing to make a move back to guard or if Dallas even asked, the decision was made to cut ties.
While Steele is a capable right tackle, his development needs to continue to move in the right direction for him to be a long-term fit. On the other side, Tyron Smith hasn't played an entire season since 2015, and while he's still in incredible shape for an 11-year vet, the right player falling to 24 could lead to the Cowboys moving on from the future Hall-of-Famer.
Where the Cowboys could look to add help
As I mentioned, the Cowboys are open to taking a tackle at 24, and it may even be the best-case scenario in their minds. Whether or not that would lead to Smith's release is a bridge Dallas will cross when they get to it.
Still, a lot of that notion depends on which prospect they select. Ideally, the Cowboys could allow a top pick to compete with Steele on the right in year one and slide him over if Smith were to go down.
However, cutting or trading Smith after June 1 would save them $13.5M this season and over $9.5M in 2023. The bottom line is that the Cowboys have no contractual obligations that would force them to pass on a tackle on day one.
If they don't get their man at 24, it will still be a position of priority throughout day two and beyond. Yes, last year's fourth-rounder Josh Ball has upside, but a redshirt season negated their chances of evaluating how soon he will be ready to compete for a starting job.
First-Round Dallas Cowboys Draft Options
Charles Cross, Mississippi State
Charles Cross is Dallas' home-run pick if they could somehow get their hands on him. Guys like North Carolina State's Ikem Ekwonu and Alabama's Evan Neal are locks for the top ten, but Cross could also end up going in that range.
He's an easy-mover, with the athleticism and balance to mirror without issue in pass protection. Cross has terrific length for the job and worked hard to develop the proper technique to make the most of his natural gifts.
If I have one knock, he needs to continue to get stronger. Cross was a slender player coming out of high school and has worked hard to add the requisite strength to start at left tackle in the SEC. Still, the work isn't done in that regard, and his less-than-ideal power limits him in the run game.
Still, this is not a player I see getting to 24. If Dallas wants him, jumping New Orleans at 16 is a must, assuming he falls to that point. However, if he's the Cowboys' pick, it's hard to imagine the Cowboys not shopping Smith.
Trevor Penning, Northern Iowa
Of the four top tackles, Trevor Penning is the most likely to get within Dallas' range, and even that is wishful thinking. Behind quarterback, left tackle is the most important position to fill on a roster, and teams are rarely willing to pass on prospects that can fill that void.
While I think Penning's imposing size and monstrous demeanor make him an ideal candidate on the right side, I have little doubt he can hold up on the blindside in the NFL. His footwork is efficient in everything he does, and he has the athleticism, strength, and desire to recover if initially beaten.
Once again, I have a hard time believing he gets to 24. In a dream scenario, it's not impossible that both Cross and Penning could both get to New Orleans at 16 if we see an early run on quarterbacks, but even then, the Chargers would be waiting with open arms at 17.
A year ago, Christian Darrisaw had a slightly higher grade than Penning and slid to 23. Still, it will take some magic to see a repeat of that with Penning.
Day 2 Dallas Cowboys Draft Options
Bernhard Raimann, Central Michigan
It is entirely possible that Bernhard Raimann could hear his name called before day one is over. While he's my fifth-ranked tackle in this class, there is still a lot of developmental ground to make up for the former tight end.
The natural athleticism to play on the left is there, and to be fair, he has made terrific strides him his two years playing tackle. Still, he needs to continue to add bulk, particularly in his lower half.
Raimann also needs a lot of work with his technique, especially in areas that help keep his balance ideal. However, the proper coaching and patience can fix most of those issues. The two red flags I have are as follows.
First, he's a developmental project that will turn 25 a month into his rookie season. Second, I'm not positive his below-average arm length can hold up at tackle, which would mean kicking him inside and more new techniques to learn.
Smith's presence on the roster could allow Dallas to be patient, but the likelihood of him being a ten-year starter in the league is bleak, even if his development goes well.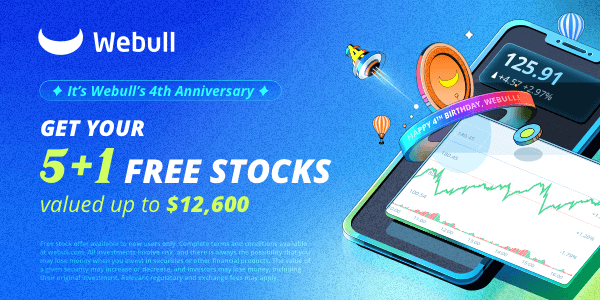 Day 3 Dallas Cowboys Draft Options
Braxton Jones, Southern Utah
If Dallas hasn't selected a tackle by day three, they will likely target developmental upside in a prospect. That title is a perfect fit for Jones, who has physical traits that belong in the top 100. Still, he's got quite the developmental p to bridge from FCS to NFL.
The Big Sky Conference provided few edge rushers that could defeat Jones' combination of size (6'5", 310), length (35 ½ arms), and athleticism. Still, there were some reps at the Senior Bowl that opened Jones's eyes to just how much polish his technique needs to make the most of his physical traits.
However, with Smith in place, the Cowboys could be patient with Jones while he adds strength to his frame and lower half and learns to play with better balance and hand placement. If Dallas does spend an early day-three pick on him and can be patient, Jones has the upside to be an exceptional talent on the blindside.
Matt Waletzko, North Dakota
Matt Waletzko is very similar to Jones as a prospect with his combination of size, length, and athleticism. However, he's got quite a bit of work to do to handle the physicality of the NFL.
The jump he makes from his rookie campaign to year two in the strength and conditioning program will be crucial to him being ready to handle NFL defenders. Still, he's got room on his frame to add the requisite weight.
He will also require a patient approach, but the reward to that approach could be a starting left tackle by year two or three. Because Jones has less room to improve with his strength, I could see Dallas considering him in the fourth round. With Waletzko, one of their four fifth-round selections would probably be more appropriate.
Kellen Diesch, Arizona State
Kellen Diesch has similarities to both Jones and Waletzko, thanks to his exceptional height and athleticism. However, there are questions about whether or not he has the frame to add the necessary bulk to handle power at the next level.
In addition, his arm length is below-average, and Pac-12 defenders exposed that on occasion. After four years at Texas A&M without starting a single game, he lined up at tackle for all 17 of his contests with the Sun Devils and will be 25 this August.
With all that being said, I think his ceiling could be as a swing tackle, but that is a valuable commodity in the NFL. He could be targeted in the latter portion of the fifth round, where the Cowboys have several picks.