The month of April couldn't have come quicker for most Dallas Cowboys fans. After a disappointing loss in the first round of the playoffs and a less than satisfying start to free agency, Dallas fans can turn their attention to an area where America's Team has typically excelled over the past decade, as the Dallas Cowboys draft classes have largely been successful.
The NFL Draft is quickly approaching, and the Cowboys are wrapping up evaluations and hosting potential targets with each of their nine selections in the upcoming 2022 NFL Draft. The pressure will be on Will McClay and the Joneses to put this team in a position to be the first repeat winner the NFC East has seen since the Eagles won four straight from 2001-04.
However, after an offseason that started with more departures than additions, a strong draft haul has never been more crucial. Let's take a look at the Dallas Cowboys draft targets at each position, starting at edge rusher in this article.
---
---
Dallas Cowboys Draft Targets: Edge Rusher
First-Round Dallas Cowboys Draft Options
Jermaine Johnson, Florida State
Pass rushers seldom fall in the draft, but a few of this year's top edge prospects are slightly on the stiffer side, which could lead to a slide. Jermaine Johnson is one of the two I am referring to that don't have the ankle and torso flexibility that allows them to bend or alter course and elude their opponents.
While he's my 18th-ranked prospect in this class, his grade actually fits in the lower portion of the first round. It's certainly possible he could go higher based on the value of pass rushers, but in a scenario where he slides, the Cowboys should be ready.
He's got good get-off on the snap and uses active hands to beat his opponents. His agility will never be his most dangerous asset as a pass rusher, but I think he can get better at altering his speeds to get his opponents off-balance. I also think he's just scratching the surface on the potential of his power.
George Karlaftis, Purdue
While Johnson falling to 24 is doubtful, George Karlaftis could slip to Dallas. My 20th-ranked prospect, Karlaftis has a bit of stiffness in his game like Johnson. Still, the guy is a ball of intensity that explodes off the snap and turns that initial speed into impressive power at the point of attack.
His hands are heavy, and his leg drive sustains momentum beyond the contact. He could stand up on the strong side of Quinn's defense, where his power could be developed to set the edge regularly, or he could play the Leo where his relentless pursuit can shine.
The arm length isn't top-notch, nor is his agility, but Karlaftis' combination of power, effort, and play speed will get him drafted in the first round. If he's at 24, the Cowboys will undoubtedly bring his name up.
Arnold Ebiketie, Penn State
Every scout has those prospects they would pound the table for, and Ebiketie is one of mine. While Johnson and Karlaftis are on the stiffer side, no potential round-one edge rusher has more twitch than Ebiketie.
His combination of length, burst, agility, and acceleration is exceptional, and I wouldn't be shocked to see him drafted ahead of Johnson or Karlaftis. He is not as polished against the run and pass, and his athletic profile and powerful hands are often the sources of his success.
Still, those things can be developed, and Ebiketie is lauded for his work ethic and desire to learn. The one red flag that drops him to 23 on my board is his size. At just over 6'2" and 250 pounds, there isn't much room left to add to his frame.
The Cowboys were in Happy Valley for his Pro Day, so they have seen what he brings to the table. I think it's a long shot he would be the pick at 24, but if he was, there would be no hiding my enthusiasm. Pairing him and Parsons would give opposing offensive coordinators nightmares about their potential off the edge.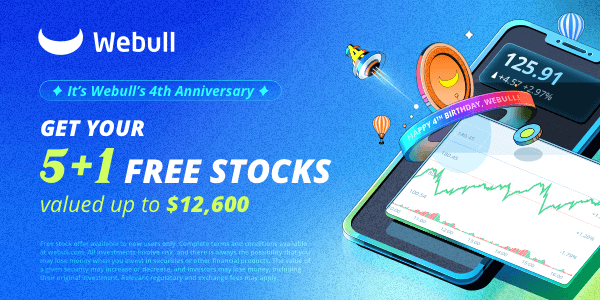 Day 2 Dallas Cowboys Draft Options
Sam Williams, Ole Miss
Williams' draft stock is as polarizing as any in this class. For starters, he often played out of position at Ole Miss, lined up shaded inside the tackle in the Rebels' odd-man base front. Still, when he did rush the edge, his potential was mesmerizing, and he broke the school's single-season record with 12.5 sacks.
Additionally, he was arrested for sexual battery in 2020, though the charges were later dropped. That is something Dallas has likely discussed over several visits with him. If they are comfortable with his explanation and believe they can groom his raw talent into a stud pass-rusher, I don't see them passing on him at 56.
His initial burst, acceleration, and power are what teams covet in a pass rusher, while his flexibility and change-of-direction ability would help him be a complete player that can beat tackles in a variety of ways.
As I said, he's raw, but Quinn has a knack for taking explosive talents like this and grooming them into stars. Many will look at 56 as reach, but the Cowboys have been willing to do so in the past when they aren't willing to risk the prospect getting to their next selection.
David Ojabo, Michigan
As history has proven, the Cowboys are always willing to consider a player with first-round traits that has fallen for one reason or another. Had David Ojabo not torn his Achilles at his Pro Day, he'd likely be off the board in the top half of the first round.
Still, with his 2022 season likely to be over before it starts, a slide into day two is very realistic. Guys like Sean Lee, Jaylon Smith, and Randy Gregory all made similar slides due to red flags, and while all lived up to their upside at one point in Dallas, the long-term results varied.
However, that should be proof that Dallas will consider him if he gets to 56. When healthy, he's one of the most flexible, athletic pass rushers in this class. He's got the build teams want, the versatility Quinn will love, and the work ethic to be great.
Boye Mafe, Minnesota
Boye Mafe is another explosive player that displays terrific get-off thanks to his explosive lower half. He's a loose athlete with flexible hips and ankles, and while his arm length is just above-average, his hands are powerful and active.
However, he's still a work in progress. Mafe can blow by his opponent as a pass rusher, but he will need to learn to expand his pass-rush techniques. He must also learn to counter when his initial plan fails, which showed up a bit in Mobile.
Mafe is also still pretty raw as a run defender, with the exception of his ability to pursue. He doesn't hold his ground or disengage well, and I view him as more of a pass-rush specialist at this point.
Still, his upside will get plenty of attention from teams with talent in place to be patient. With Parsons, Lawrence, Fowler, Armstrong, and Tarell Basham all on the roster, the Cowboys may be willing to roll the dice if Mafe gets to 56.
Drake Jackson, USC
There will be a lot of different opinions on Jackson, from his scheme fit to his ideal playing weight. Much of that blame belongs to his coaches at USC, who moved him around a lot during his three years.
Still, his combination of burst, agility, and length is an impressive package, even if his frame is on the slender side. If there at 56, the Cowboys could stand him up on the edge and let him focus on rushing the passer in year one.
His long-term fit as an every-down defender could be determined after Quinn gets him in the building and evaluates his skill set further. While some may be more disappointed that he hasn't developed at a reasonable pace to live up to his top-ten talent, I doubt he gets out of round two.
Myjai Sanders, Cincinnati
Sanders is a pass rusher who will not be high on every team's board because he's got a slender frame and less-than-ideal arm length. He's an explosive, flexible edge rusher that can bend around the corner, but the question is how those traits will hold up with added weight.
Teams looking for a traditional defensive end will probably not value him in the top 100, but Quinn has no problems standing his edge rushers up and widening them. That is where Sanders could fit.
Yes, he will need to develop more dropping into coverage, and while I think he plays better than his size would indicate against the run, there is still room for improvement. He would probably be a pass-rush specialist early in his time with Dallas, with a chance to grow into starting role as his game rounds out. I could see us considering him at 88, with our interest shooting up if he makes it to day three.
Day 3 Dallas Cowboys Draft Options
Jesse Luketa, Penn State
Luketa will be an intriguing name for the Cowboys for various reasons. For starters, I'm not sure if he's finished developing as a pass rusher with good burst off the line and strength at the point of attack.
Still, he doesn't have a lot of diversity in his strategy to get after the quarterback, and he will likely be drafted on day three to compete for a reserve role that will require him to help on special teams. However, Luketa has an athletic, blue-collar skill set that fits what teams want in a reserve and two players on the Cowboys' roster who can vouch for him.
Not only was Luketa roommates with Parsons at Penn State, but he also grew up playing football with Neville Gallimore in Ottawa. With four fifth-round picks, I think Dallas will consider him in that range.
James Houston, Jackson State
On day three, teams are always willing to take a flyer on players with an intriguing skill set, and Houston fits that mold. After having some off-the-field issues and struggling to find a starting job at Florida, he was an FCS All-American in his final season for Deion Sanders at Jackson State.
There, his explosive lower half, long arms, and power were more than his opponents could handle, as he registered 16.5 sacks and 24.5 TFL. He's undersized to line up on the edge regularly, but I wouldn't be shocked if he carved out a role as a reserve pass rusher.
Houston has some experience playing on special teams, which will come in handy competing for a reserve role. Also, the fact that Dallas occasionally walks linebackers to the edge in their base defense gives him a position he can back up. I'm sure Sanders has had conversations with the Joneses about Houston, and I wouldn't be shocked if they gave the kid a chance, though it might come as an undrafted free agent.