Following last week's All-Star Race, the NASCAR Cup Series is set to resume its regular-season schedule with one of the sport's crown jewel events. The annual Memorial Day Weekend tradition that is known as the "600 Miles of Remembrance" will continue on Sunday night at Charlotte Motor Speedway. Every driver will carry the name of a fallen United States service member on his car during the Coca-Cola 600 race. Few races carry as much prestige as the longest race on the sport's annual schedule. Bettors will be tasked with analyzing which drivers and teams have momentum coming in as well as who has fared well in this 600-mile race in the past. Multiple angles must be covered in order to find the best Coca-Cola 600 prediction and NASCAR betting picks.
The following column serves the sole purpose of preparing bettors to make some money wagering on the 14th NASCAR Cup Series race of the season. Read on for the NASCAR betting odds to win the Coca-Cola 600 along with the best picks and props for Sunday night's race at Charlotte Motor Speedway.
Coca-Cola 600 NASCAR Race Info
62nd Annual NASCAR Cup Series Coca-Cola 600
Date: Sunday, May 29, 2022
Start Time: 6 p.m. EST
Coverage: FOX
Distance: 600 miles
Stages: Four (Laps 1-100; 101-200; 201-300; 301-400)
Pole Sitter: TBD
Defending Champion: Kyle Larson
---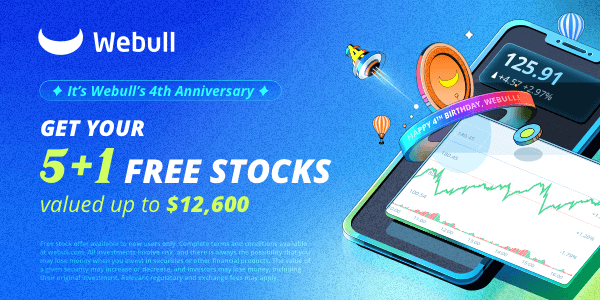 ---
Coca-Cola 600 NASCAR Betting Odds
Refer to the table below which lists the outright odds to win the Coca-Cola 600. NASCAR betting odds for the top 30 drivers are included.
Coca-Cola 600 NASCAR betting odds are taken from Bovada Sportsbook.
| | |
| --- | --- |
| Driver | Odds to Win |
| Kyle Larson | +600 |
| Chase Elliott | +650 |
| Kyle Busch | +700 |
| Martin Truex Jr. | +900 |
| William Byron | +1100 |
| Ryan Blaney | +1100 |
| Denny Hamlin | +1200 |
| Ross Chastain | +1200 |
| Alex Bowman | +1400 |
| Tyler Reddick | +1500 |
| Joey Logano | +1600 |
| Christopher Bell | +2500 |
| Kevin Harvick | +2500 |
| Kurt Busch | +2500 |
| Austin Cindric | +4000 |
| Austin Dillon | +4000 |
| Chase Briscoe | +5000 |
| Daniel Suarez | +5000 |
| Ricky Stenhouse Jr. | +5000 |
| Brad Keselowski | +6000 |
| Chris Beuscher | +6600 |
| Erik Jones | +6600 |
| Aric Almirola | +8000 |
| Bubba Wallace | +10000 |
| Justin Haley | +15000 |
| Cole Custer | +20000 |
| Harrison Burton | +35000 |
| Ty Dillon | +35000 |
| Michael McDowell | +50000 |
| Noah Gragson | +50000 |
Coca-Cola 600 NASCAR Picks and Predictions
Race Winner: Martin Truex Jr. (+900)
With a total running distance of 600 miles, the Coca-Cola 600 is the longest race on the annual NASCAR Cup Series schedule. Oftentimes, this race can become a battle of fuel mileage and/or equipment longevity towards the end. Throw in the fact that this will be the first-ever 600-mile event for the Next Gen Cars and there could be any number of unforeseen variables that impact the outcome of Sunday's race.
When it comes to finding value among the Coca-Cola 600 outright odds and making a prediction, bettors are crazy to pass up double-digit odds on the driver with the best average finish at Charlotte Motor Speedway over the last ten races. That driver would be none other than veteran Martin Truex Jr. Dating back to the fall race on the Charlotte oval in 2015, Truex has compiled an average finish of 6.9, four full positions better than any other driver. He has three outright wins over that span with two of those coming in the endurance test that is the Coca-Cola 600 in 2016 and '19.
Although Truex has yet to score a race win in the current NASCAR betting season, he is one of only six drivers that has reached the 400-point threshold in the standings through the first 13 races. If the last points-paying race at Kansas was any indication, Truex and the entire fleet of Joe Gibbs Racing Toyotas are really starting to hit their stride. The No. 19 team had to overcome multiple issues at Kansas, including falling off the lead lap for a time, yet still finished sixth. It's only a matter of time before Truex is back in victory lane.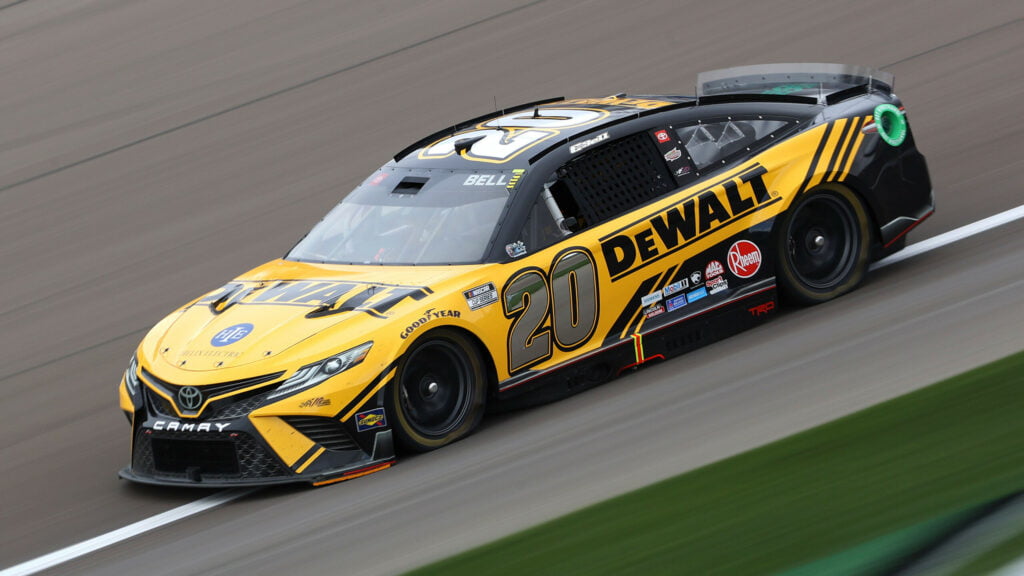 Other Coca-Cola 600 NASCAR Betting Picks and Props
Top 5 Finish: Christopher Bell (+300)
The entire Joe Gibbs Racing fleet has been coming alive in recent weeks, and Christopher Bell has hardly been an exception to this trend. Ever since the road course race at Circuit of the Americas, the No. 20 Camry has been a top-10 car virtually every week.
Bell finished third at Circuit of the Americas to kickstart his recent surge. Aside from Martinsville and Talladega, two tracks that are hardly comparable to Charlotte Motor Speedway, Bell has finished top-10 in every race since. Including a tenth-place run in the NASCAR All-Star Race last weekend, that is a stretch of seven top-10s in nine races. On top of that, three of those races saw Bell finish top-5 as well. He came home sixth in two additional starts over that recent stretch.
If the race at Kansas two weeks ago was any indication, the mile-and-a-half program that JGR is running will be tough to beat this season. Bell was fifth in a race that saw Joe Gibbs Racing Toyotas occupy positions 3-6. Add in the affiliate 23XI Racing cars and six of the top-10 finishers at Kansas were Toyotas. The combined progress being made by the entire organization and Bell as an individual in recent weeks is more than enough to justify a 3-1 Coca-Cola 600 prediction for a top-5 finish.
Top 10 Finish: Ricky Stenhouse Jr. (+175)
Ricky Stenhouse Jr. provides bettors with the ideal combination of recent success in the current season as well as strong historical data at Charlotte. Relative to other NASCAR betting sportsbooks which have his top-10 odds priced as low as +100, the +135 price at BetMGM also provides solid value.
Starting with the current 2022 season, Stenhouse's early struggles have long since dissipated. His recent run of success began with a surprising runner-up finish at Dover to begin the month of May. The No. 47 JTG Daugherty Racing team went on to score eighth-place finishes at Darlington and Kansas the next two weeks. Stenhouse also won the very first stage of the NASCAR All-Star Open last week at Texas to qualify for the main event.
As for his stats at Charlotte Motor Speedway, Stenhouse has quietly finished top-10 in three of his last four starts. One of the two in which he failed to crack the top-10 was last year's Coca-Cola 600 when he placed 12th. Two of those recent top-10s were also finishes of the top-5 variety. Stenhouse placed fifth in the 600-mile race in 2019. He has plenty of darkhorse appeal for another strong showing this weekend.
Race Matchup: Erik Jones (-115) vs Brad Keselowski
On the whole, Erik Jones and the No. 43 Petty GMS Motorsports team have drastically exceeded expectations this season. If not for numerous bad breaks, such as the tire that would not come off two weeks ago at Kansas, Jones might very well be on the positive side of the playoff cutline at the season's halfway point. The same cannot be said for his NASCAR betting matchup opponent this week. A penalty early in the season put Brad Keselowski way behind the eight-ball in the standings. In his first year as a driver-owner for RKF Racing, the positive results have been few and far between.
If Jones and his pit crew can avoid unforeseen issues, there are several reasons to get behind him in this Coca-Cola 600 matchup prediction. For starters, the performance of all Chevrolet teams like Petty GMS has been vastly superior to that of Ford groups like RFK in recent weeks. From the standpoint of results, Jones has four top-10 finishes and one top-5 on the year. Keselowski has but a single top-10 showing.
While Keselowski does have a better average finish (11.7) in his last ten starts at Charlotte compared to Jones (19.6), these historical stats are hardly relevant. All of those races for Keselowski came with Team Penske. Based on the season trajectories for Jones and Keselowski over the first 13 races, the No. 43 car gets the nod in this evenly-priced NASCAR betting head-to-head.
Group B Winner: William Byron (+260)
It wouldn't be a NASCAR betting picks column if we didn't get behind Hendrick Motorsports at some point, right? While much of the value in the Coca-Cola 600 odds can be found on the Toyotas, William Byron is a very intriguing option to win Group B this week. Joining Byron in Group B this week are Denny Hamlin, Ross Chastain and last week's All-Star Race winner, Ryan Blaney. All four drivers are currently priced the same at +260. Other sportsbooks have Byron priced as the favorite to win this group.
One of only two drivers with multiple wins this season, Byron has been as fast as anyone on the 1.5-mile or comparable ovals this season. He was fifth at Las Vegas, won at Atlanta and was on his way to winning before making contact with Joey Logano in the closing laps at Darlington. Byron was a whole lot faster than his 16th-place finish two weeks ago at Kansas would seem to suggest as well. If not for having a tire go down while leading the race, the No. 24 team might very well have scored their third win of the season.
Byron has only run in the Coca-Cola 600 four times in his young Cup Series career, but he already owns a pair of top-10 finishes. Last year's race saw Byron come home in fourth as HMS Camaros occupied four of the top five finishing positions. If Hendrick Motorsports puts on another clinic Sunday night, including this group bet among our NASCAR betting picks could very well prove to be a nice hedge for a Coca-Cola 600 prediction that favors the JGR camp.