The Milwaukee Bucks out-hustled the Phoenix Suns down the stretch in Game 4 and found a way to tie the NBA Finals series back up. Now, it's a best-of-three series, with the Suns still holding the homecourt advantage. After the home team has emerged victorious in all four games, Phoenix is favored in the NBA betting odds to keep the pattern going.
What is fun about this Suns vs Bucks NBA Finals is that we have two true teams. There isn't a single person or duo that does everything, as we have seen in past seasons. Instead, everyone is needed for each of their success, and role players often decide the game. This can make things fun for NBA betting props, as there are far more opportunities to make money on individual player performances.
Let's take a look at a few of the NBA betting player props I will have exposure to in tonight's Bucks vs Suns NBA Finals Game 5 matchup.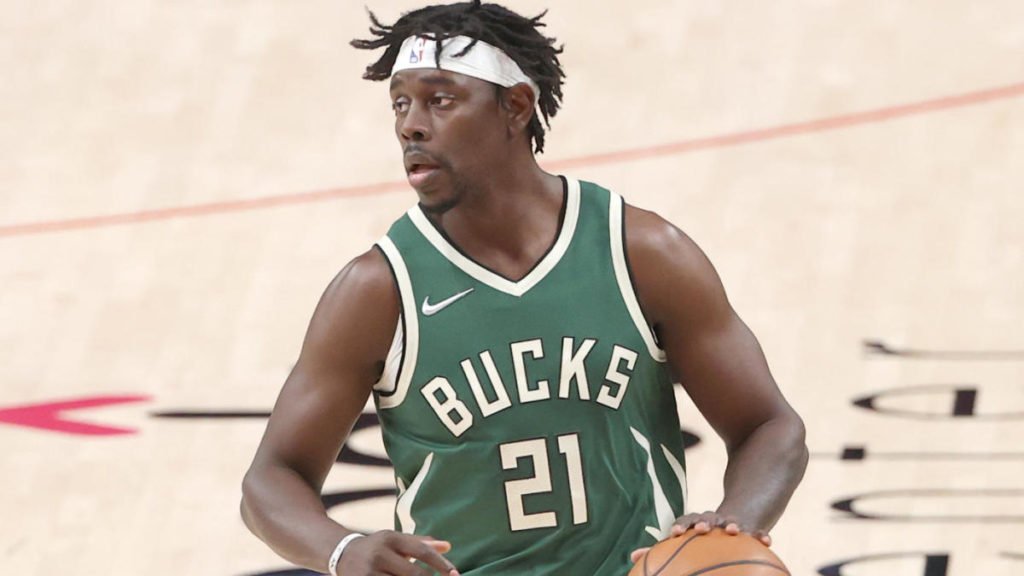 Bucks vs Suns NBA Betting Props | NBA Finals Picks
Chris Paul: Over 8.5 Assists
The two games in Milwaukee featured some sloppy basketball from Chris Paul. Not only did his scoring drop, but he also turned the ball over a combined nine times. Still, he put up assist totals of nine and seven. He has dished nine assists twice this series, and he has a great chance to do it in a bounce-back Game 5. Devin Booker should be aggressive in scoring, and the Suns should be looking to get Deandre Ayton more involved offensively. Both of these things point to a high assist game for Paul.
Jrue Holiday: Over 7.5 Assists
While his scoring efficiency has been inconsistent, at best, Jrue Holiday has played solid defense and he has facilitated the offense. This has led to steady, high assist totals. Of course, playing alongside Giannis Antetokounmpo does make it a bit easier. Holiday has gone over this 7.5 total twice this series, with the two failed attempts being games of seven assists. He has totaled nine or more assists in six of his last eight games. Holiday clearly has a great chance to do it again in Game 5, shown by the high projected game total in the NBA betting odds.
Deandre Ayton: Over 12.5 Rebounds
Ayton soaks up rebounds when he is on the floor, which is a lot. He has logged at least 38 minutes in three of the four games during this series and is averaging 14 boards per game as a result. He has double-digit rebounds in six of his last seven games, with the one failed attempt being nine rebounds in 24 minutes. Obviously, this came in Game 3 with the Suns chasing points, so Ayton found himself on the bench. With the NBA betting odds projecting the Bucks to be losing, this also points to them attempting more long-range jump shots, leading to more easy rebounds for Ayton.
Jae Crowder: Over 6.5 Rebounds
Jae Crowder has played his role very well during the NBA Finals. He is on the floor to hit threes, play defense and grab rebounds. The rebounds have also been coming in bunches for him, as he has totals of nine, 10, six and eight during these four series games. While the six total may be concerning, Game 3 featured the Suns losing by 20 points. The Bucks were hitting their shots and the Phoenix starters sat down early. Saturday, with Milwaukee projected to be trailing, they may settle for more long-range shots in order to catch up, which would lead to more rebounding opportunities for Crowder.
Devin Booker: Over 28.5 Points
Booker is coming off a terrific offensive game. While he didn't hit a single shot from beyond the arc, he finished with a game-high 42 points. He has also played better on his home floor, putting up 30-plus points in three of his last five home games. After failing to show up in the fourth quarter of Game 4, Booker will likely come out of the gates strong yet again, and he should use the energy from the Phoenix crowd to maintain this aggressiveness throughout the entire game.
Jae Crowder: Over 2.5 Made Threes
As we said above, Crowder is on the floor to hit threes, play defense and grab rebounds. Along with the rebounding prop, Crowder should continue to bury long-range shots. With the defense's focus being places on Booker, Paul and Ayton, Crowder will naturally see open jump shots. He has been knocking them down, hitting at least three shots from beyond the arc in each of the last three games and four of his last five games. It should only continue tonight, especially if Paul protects the ball and runs the offense a bit more efficiently.
Pat Connaughton: Over 1.5 Made Threes
While Pat Connaughton made not be the first name you think about to have confidence in tonight, this NBA betting prop is set very low. Offensively, all Connaughton does is shoot threes. He has made two or more in each of the last five games. Connaughton has attempted four or more in each of these games, and seven-plus in half of the NBA Finals games. When he shoots this often, he doesn't even need to be efficient for this prop to hit the over.
---
Follow us on all of our social channels! Check out our Twitter, Facebook and YouTube for more great FlurrySports content.
---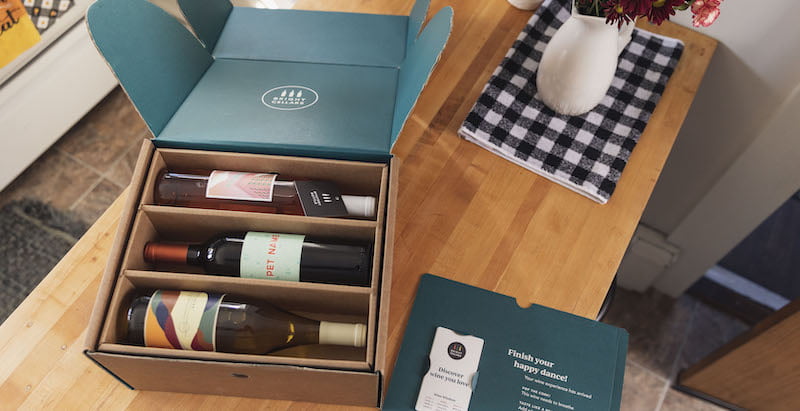 Get 50% off your first curated six-bottle case of wine at brightcellars.com/flurry!