The first round of the 2021 NFL Draft is in the books, and there was plenty of drama along the way. From the reigning MVP saying he's done with his team to the Raiders pick being met with silence, the NFL Draft truly is reality television for sports fans. But with all 32 picks locked in and two more rounds tonight, let's give our 2021 NFL Draft first round grades for all of the selections.
2021 NFL Draft Grades | First Round
Grade: A
Trevor Lawrence has been locked into the 2021 NFL Draft first overall selection long before we knew which team would get the pick. The Jacksonville Jaguars managed to not screw it up, and now they have their franchise quarterback. This is as safe of a draft pick as there is.
Grade: B+
Zach Wilson has just as high of a ceiling as Lawrence. However, the question of if a BYU player will be able to survive the New York market in one of the most criticized positions of all professional sports is a warranted one. Still, he has all of the talent needed to exceed expectations immediately.
Grade: B
This was a polarizing draft selection, and many believe this is the pick where the 2021 NFL Draft truly began. For full transparency, I know many people on the NDSU staff and have personal input on the type of player and human Trey Lance is. With that being said, he has the tools to develop into the best quarterback from this draft class. He's hyper intelligent, skilled and moldable. Under someone like Kyle Shanahan and with a veteran ahead of him, this is the perfect situation for Lance.
The pick is downgraded to a "B" only because the 49ers likely didn't need to trade up to No. 3 to land him. Still, they wanted the ability to choose their guy, and they did just that.
Grade: A
Kyle Pitts was a man amongst boys in college. His highlight reel reminds many of some of the things Julio Jones showcased in the NCAA. With Julio looking like he is on his way out of Atlanta due to salary cap reasons, adding a difference maker and matchup nightmare to replace that type of production in this offense makes a lot of sense.
Grade: B
At the time of the selection, this grade was lower. However, due to the way the first round of the 2021 NFL Draft fell, the Bengals get an upgraded draft grade. For a wide receiver to thrive, the quarterback needs to get them the ball. For quarterbacks to thrive, they need protection up front. The Bengals need to address this glaring need before Joe Burrow is compared to Andrew Luck for all of the wrong reasons. However, if they are able to draft one of the top remaining offensive linemen early in the second round, this pick of Ja'Marr Chase will look really good by the end of the weekend.
---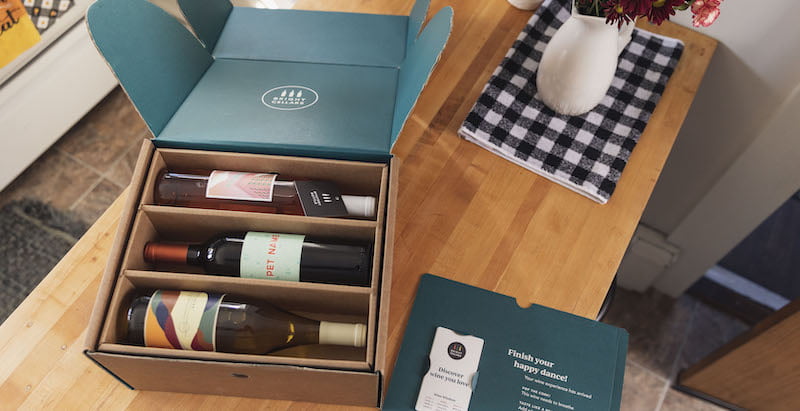 Get 50% off your first curated six-bottle case of wine at brightcellars.com/flurry!
Grade: A-
The Dolphins reunite Jaylen Waddle with Tua Tagovailoa — how cute. Waddle gives this Dolphins offense the big play ability that it so desperately needs. He has Tyreek Hill-like ability in the open field, and he should complement the rest of the receiving corps quite well. This also shows Tua that they are attempting to put him the best position to succeed.
Grade: A+
The Lions should feel lucky to grab the best player in the 2021 NFL Draft. If I had to put money on one prospect to become a Hall of Famer, it would be Penei Sewell. At 20 years old, Sewell is a sound blocker and extremely athletic. Don't be surprised to see him making the key block 40 yards downfield for the D'Andre Swift touchdown next season. The Lions want to be a run-first team, especially with Jared Goff at quarterback, and this is the perfect draft pick to start that shift.
8. Panthers: CB Jaycee Horn, South Carolina
Grade: B
Jaycee Horn rose up draft boards late, which can lead to questionable results. He should be a solid player, as a big playmaking corner, but he is not as complete of a player as Surtain. It's a good pick, but it could have been better…
Grade: A
Patrick Surtain II may be the most NFL-ready cornerback in the draft, and he will fit in beautifully in Denver. He fills a need and will thrive under the great defensive coaching.
Grade: B
Many were wondering if the size of DeVonta Smith would make him a bust. The Eagles, a team who loves their underperforming wide receivers, traded up to select him. It certainly makes me more hesitant about Smith now. They gave up a decent amount to trade up two picks, so they must love him. This very much is a wait and see pick, as it could become an "A" or "F" by the end of the season.
Grade: B+
The Bears are not a team that has a history of talent under center. Justin Fields could easily become the most talented quarterback in franchise history very quickly. The amount they parted with to trade up is hurting the NFL Draft grade a little bit.
Grade: C+
The Cowboys love players with off-field issues. Jerry Jones also loves the flashy pick. Micah Parsons is the clear best defensive player in the draft. However, linebacker is far from a position of need for the Cowboys. They traded back from No. 10, following the top cornerbacks being selected, but it would have served Dallas better to trade back further and address a need. Hell, reaching for a corner would have earned a better grade. Still, Parsons is a great player. He just likes showing off "the bat wing" in the locker room, if you know what I mean, along with all of the other cited issues.
Grade: B-
Rashawn Slater is a good player and an immediate starter. The Chargers also needed offensive line help, so they address a need. However, it appears they drafted the Northwestern offensive tackle to play the same position in the NFL, and many believe Slater would be better served on the interior. He is also more of a speed technique lineman than someone who will overpower you. Yes, many analysts viewed Slater as the second-best offensive lineman in the draft. As someone who actually specializes in evaluating offensive linemen, I do not, though he still is a clear upgrade for them.
Grade: A-
The Jets follow up their franchise quarterback pick by drafting the top interior lineman in the 2021 NFL Draft. He has the versatility to slide out to tackle, which is an invaluable skill, especially for a line unit that has had its fair share of struggles. This Alijah Vera-Tucker pick shows the Jets are building this offense right, and they are a solid running back away from being a sneaky-good overall unit.
Grade: B+
While Mac Jones is not the most exciting of the quarterback prospects, could there be a better pairing for the Patriots? Jones has been said to have a photographic memory and he's a hyper-competitive person. He was in a system led by Nick Saban, Bill Belichick's friend, being coached by NFL coaches to read defenses. While he likely will not be the Day 1 starter, the Patriots locked down their next system quarterback.
Grade: A
Zaven Collins is built like an edge-rushing freak, but he moves like a box safety. He's a poor man's Brian Urlacher who will fit in perfectly on a defense with Isaiah Simmons, J.J. Watt and Budda Baker. The Cardinals are coming, folks.
Grade: B
The Raiders' selection of Alex Leatherwood was met with silence, since nobody knew who he was, except for the folks at FlurrySports, since I personally won't shut up about a few players, and he is one. The issue with this pick is that it was clearly another reach by the Raiders in first round. He would have been there in the second, but that doesn't mean Leatherwood is a bad player. In fact, I believe he's a late-first talent. He will bury you, if he gets his hands on you.
There is an obvious weakness of staying in front of speed rushers off the edge, which is what makes this pick a slight reach. However, it's not a bust by any means.
Grade: B-
Hopefully there isn't too much pollen in the air down in Miami. If Jaelen Phillips sneezes, he'll likely get a concussion and retire. The injury history is vast and he thought about retiring once already. If he stays healthy, it's a good pick, but there's too much risk involved for a No. 18 selection.
Grade: A-
Washington gives Ron Rivera and Jack Del Rio a rangey linebacker that will make plenty of noise immediately. Jamin Davis is a great fit to support the rest of the front seven, including last season's first-round pick Chase Young. Watch out for Washington this season.
Grade: C+
The Giants traded back for this pick after the Eagles selected Smith, so Kadarius Toney was likely the next player on their board. However, you could argue offensive line should have been a priority pick here. Toney is a fantastic playmaker wherever he has the ball. It's clear the Giants are trying to set up Daniel Jones with success to give him a fair chance to prove himself this season. However, a solid offensive line ahead of him would lead to greater success than another wide receiver.
Grade: B+
Kwity Paye has a lot of raw talent, but the production in the box score was not there at Michigan. However, he clearly got better every single season. The Colts are great at developing talent and there are playmakers around him, leading to more one-on-one matchups at the next level. He will be put in a position to succeed, and he may become the best edge rusher in this draft, after a year or two.
Grade: B+
Caleb Farley fell because of injury concerns. If he stays healthy, he is more than able of becoming one of the best shutdown cornerbacks in the league. This truly is boom-or-bust, but we'll take the optimistic view here.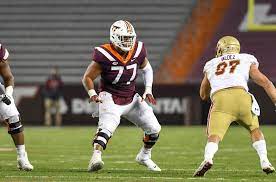 Grade: A+
In terms of value, this may be the best pick of the first round. The Vikings gained two third-round picks in exchange for their fourth, essentially, and still got their guy, Christian Darrisaw. He's a bulldozer that the Vikings can lock in for the next decade-plus. Minnesota continues with their solid drafting.
Grade: C-
Unless you're Barry Sanders, it's really tough to run the ball when you have three unblocked defenders running at you. That's what Najee Harris will be tasked with, since the Steelers don't have an offensive line. Running back in the first round is always a questionable call, but it is magnified when there's a glaring priority need with qualified solutions on the board.
Grade: D
Speaking of questionable call, what gives? Following James Robinson's terrific rookie season, not only is running back not a top need for Jacksonville, but they also showed everyone how capable they are at finding talent at the position in the undrafted free agent class. They saw Burrow was reunited with his former teammate and got too cute with this pick. Urban Meyer said Travis Etienne will play the third down role. Who cares.
Grade: A-
The Browns aren't drafting for their top overall need. However, they don't really need to. Greg Newsome II is a terrific player that should be able to continue growing to become a solid starter for the Browns for years to come. At worst, this a terrific depth signing for a team looking to compete right now. Newsome brings the intelligence needed to thrive on the back end of this defense.

Grade: A-
If you can't teach a quarterback to throw, surround him with players to go get the ball. That is was Rashod Bateman is for Baltimore. He is a strong red zone option and has the ability to be an elite possession receiver in the NFL. Bateman also runs pretty routes, which is something that is clearly needed on the Ravens. He should complement Mark Andrews well and hopefully keep defenses a bit more honest.
Grade: C-
The Saints needed to get some edge pressure in this draft. You can question if that is what they should have gone for in the first round. You really can question why they decided to go Payton Turner, since he very clearly wasn't the best edge rusher available.
Grade: B
Packers fans may not be happy with the pick, since it doesn't immediately look to make Aaron Rodgers happy. It also fully contradicts everything the front office has said about Kevin King, and the now-apparent idea to move Jaire Alexander to the star role is a questionable one. However, Eric Stokes is a physically-gifted cornerback that fills a need. Offensive line looks like it would have been a better pick here, but it's possible Green Bay makes moves in the second round to fill that need.
For now, we'll just say Stokes is a quality pick, Kevin King's re-signing was mind-numbingly bad and Brian Gutekunst is the voice box for a God awful Packers front office. I feel like that analysis covers all bases here.
Grade: B
The Bills are in the position where they do not need to draft someone to be a star immediately. Instead, they draft Gregory Rousseau, who looks like he may be among the most fruitful projects in this draft. He has all of the physical abilities to be among the best edge rushers in the draft, but Rousseau doesn't have all of the tools in the toolbox quite yet. He joins a veteran room that will allow him to come along and possibility be a stronger contributor once the playoffs come around.
Grade: B
The Ravens needed an edge rusher, and they went out and got one. Jayson Oweh is a power guy that will wreck absolute havoc against the Steelers and Bengals, and the Ravens hope he can become a solid all-around contributor to both play the run and pass against teams like Cleveland, who is their biggest threat in the AFC North.
Grade: B
The Buccaneers signed everyone back from last season's Super Bowl run, so they didn't need to go out and find a starter. Instead, they add depth to the edge rushing rotation, as well as get someone in the system for when Jason Pierre-Paul is gone. This is the type of pick Super Bowl champions are in the position to make.