With the seventh overall pick in the 2021 NFL Draft, the Lions draft Penei Sewell, offensive tackle out of Oregon. Sewell was the consensus best offensive lineman in the NFL Draft. In fact, he very well could be the best OL prospect coming into draft in some time. Let's take a look at Penei Sewell.
Penei Sewell Highlights
Penei Sewell NFL Draft Profile and Player Info
Penei Sewell
Position: Offensive Tackle
Height: 6'6″
Weight: 325 lbs
Age: 20
College: Oregon Ducks
Penei Sewell Draft Profile
Strengths
With nothing but respect, Penei Sewell is a freak. Despite being a massive 6-6, 325-pound player, he has the athleticism and agility to maneuver with defensive backs in space. He also has the speed to get to that second level, making him an unbelievable weapon to have for a speedy running back looking to run outside. Sewell has great hip technique, which only amplifies his natural physical power. He buries defenders once he gets his hands on them, which is scary, since he is still only 20 years old. With no exaggeration, he is one of the best offensive line prospects to enter the NFL Draft in some time, and he could very well be the best overall player in this draft when all is said and done.
Weaknesses
Playing in the Pac-12, not only did he face lesser competition, he faced smaller opponents. On top of that, Oregon ran a lot of screens, which showed his athleticism in space, but limited the amount of one-on-ones and close-contact battles he faced. He will see a larger jump in competition than most top offensive tackle prospects, and his decision to opt out of the 2020 season may add onto the adjustment time that may take place.
---
---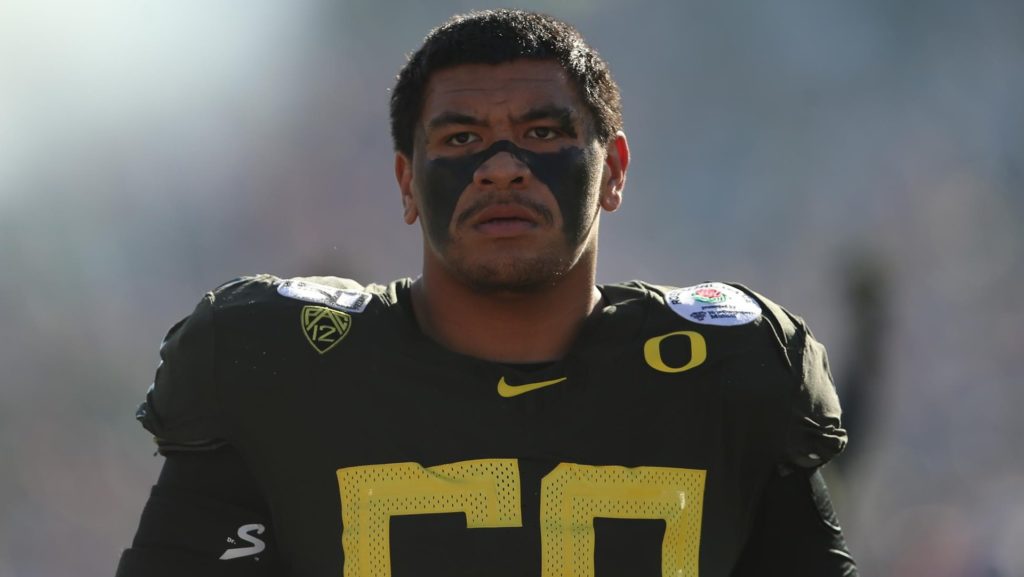 What to Expect From Penei Sewell in 2021
At just 20 years old, it's scary that Penei Sewell is as talented as he is. Sewell is athletic enough to get out in space and lead the running back to the promised land. This is a franchise player being drafted at the left tackle position. While it may not be flashy, just set it and forget it. Sewell will be a starter out at tackle for the next decade-plus. Obviously, Sewell is a Day 1 starter for Jared Goff and the Detroit Lions. He will be instrumental in helping to establish this new run-first mentality.