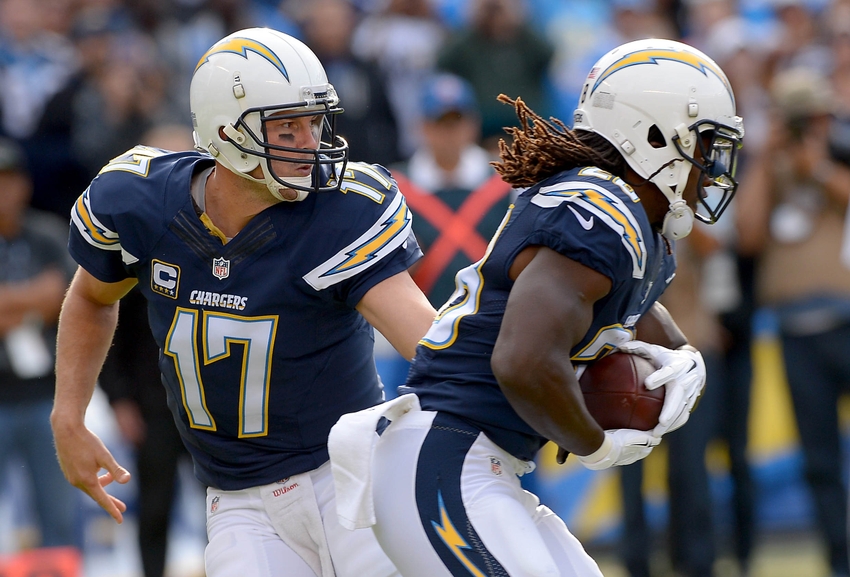 Days Until Football is a series in which I preview every NFL team, one a day at a time, until the NFL season starts on September 6th. It will preview offense, defense, and give a prediction for the team's record. Also, I will list a fantasy star and sleeper. Here is the Los Angeles Chargers preview.
Last year, the Chargers dug themselves a hole early. Injuries plagued there season yet again, and they finished 9-7. Injuries have already started to haunt Los Angeles this year, because Jason Verrett tore his Achilles and will miss the season.
Chargers Offense
Antonio Gates was finally let go from the Chargers, though there are rumors he could make his return. The tight end was a dominant since 2003 and is still on the free agent market. Virgil Green, who racked up a whopping 191 yards last year, is expected to be the best tight end on the depth chart. Despite his ridiculous commute to and from the team facility, Philip Rivers had another great year. The Pro Bowler threw for 28 touchdowns and 4,515 yards.
Keenan Allen was finally healthy last year, and he took advantage of the opportunity. He picked up 1,393 yards and was selected to the Pro Bowl for the first time in his career. Tyrell Williams, Mike Williams, and Travis Benjamin will be a good supporting cast, and they combined for 1,390 yards last season. Williams is a former first-round pick who battled injuries in his rookie year. Former Badger Melvin Gordon highlights the backfield. He set a career high in rushing yards, with 1,105, and receiving yards, with 476 last season.
Chargers Defense
The Chargers improved on defense by making their first four picks in the draft a defender. They took safety Derwin James, linebacker Uchenna Nwosu, defensive end Justin Jones, and safety Kyzir White. Melvin Ingram and Joey Bosa are great ends and create a lot of pressure on the quarterback. However, the interior line is weak and they struggle with stopping the run. The linebacking corps is below average. As mentioned, Uchenna Nwosu could make an instant impact this season. The secondary was loaded and is still pretty good, despite the Jason Verrett injury. Casey Hayward is a great corner and was rewarded by a contract extension over the offseason. First-round pick Derwin James will be a much-needed improvement at safety for the Chargers.
Predictions for Chargers
I think the Chargers will go 11-5, first in the AFC West. Injuries seem to plague the Chargers more than any other team, so that is always a concern. However, the Chargers have a great roster on paper. Philip Rivers has been sneaky elite his entire career, and Melvin Gordon and Keenan Allen are weapons to target. The defense has some holes, but the pass rush, underrated secondary, and youth will make it better than last year. Also, they should be able to win their divisional games. Kansas City doesn't have the defense to stop the Chargers, the Broncos have been downhill since their coaching changes, and the Raiders are just hoping the Gruden hype can disguise their many weaknesses while still in Oakland.
Fantasy Star – Melvin Gordon
Fantasy Sleeper – Travis Benjamin
Related Articles
Toughest RB Strength of Schedules
Adrian Peterson to Sign With Washington Redskins