In case you missed the show, the following is the WWE Monday Night Raw results, highlights and headlines from the show on May 2nd.
---
WWE RAW Results, highlights and headlines from last week's show
---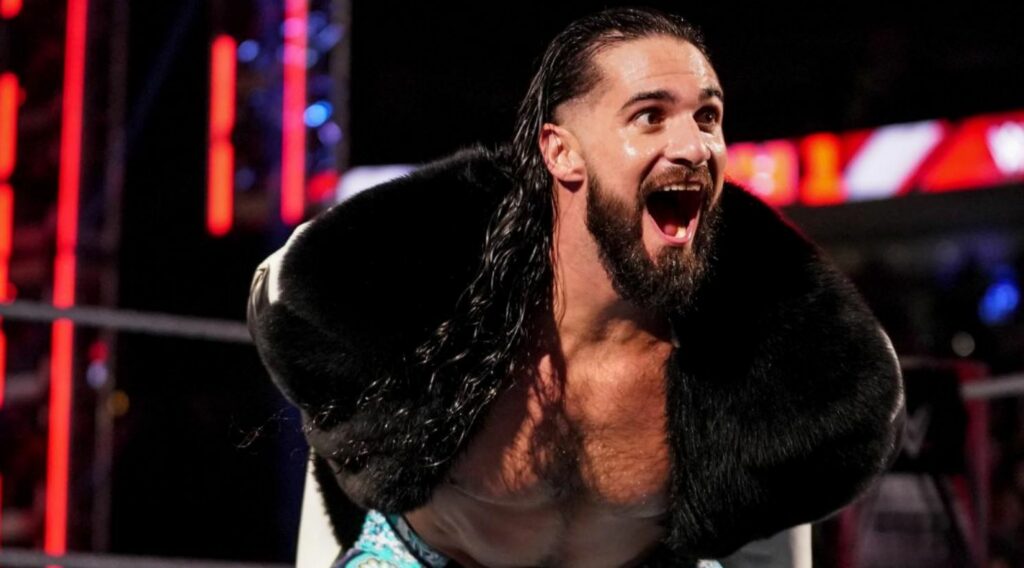 WWE RAW Results 5/2
The bloodline is attacked by RK-Bro and Drew McIntyre to build to their match on Sunday.
Kevin Owens & Alpha Academy def. The Street Profits & Ezekiel.
Veer Mahan def. local competitor.
Edge & Damian Priest Promo: Edge promises more of the worst for AJ Styles at Backlash.
AJ Styles def. Damian Priest via DQ to have him barred from ringside on Sunday.
Mustafa Ali confronts The Miz & Theory, but Mr. McMahon screws him over.
The Miz & Theory def. Mustafa Ali in a handicap match, Ciampa attacks Ali afterward.
Dana Brooke def. Nikki A.S.H. to regain her 24/7 title, after she exclaims she wants a divorce from Reggie for continually going for the title.
Becky Lynch Interview: Asuka will pay for interrupting her last week.
Seth Rollins Promo: It's his appreciation night, but is interrupted by Cody Rhodes.
Bobby Lashley def. Cedric Alexander while MVP tries to distract him.
R-Truth agrees to be Reggie's divorce attorney.
Liv Morgan Promo: She won't be Rhea Ripley's punching bag anymore.
Asuka, Liv Morgan, & Bianca Belair def. Becky Lynch, Rhea Ripley, & Sonya Deville.
WWE RAW Highlights From 5/2
Edge is Must Watch
Sometimes too spooky for my taste, but the new Judgement Day faction has made Edge and Damian Priest the most interesting part of WWE RAW since its introduction. Edge's heel promos are still among the best in the world, a true master of crowd work, even using the word lemmings for a nice pop.
But the real highlight has been the shine it's given Priest, who looked great in the ring again against AJ Styles tonight. And while AJ Styles got the DQ win after Edge interfered, I think this may be an even more interesting setup for WrestleMania Backlash. This is because while due to the loss Priest is now banned from ringside for Edge vs. AJ, I have a feeling that the involved Finn Balor may turn heel and join this new faction. While Finn came out to help AJ tonight, it would be a great change for his career to join Edge and would make sense since Edge is selling himself as a savior of careers currently.
Cody Rhodes and Seth Rollins Cut Deep
I've loved the Cody Rhodes and Seth Rollins segments to this point, but they've been generic for much of it. There's so much history these two could be touching on, and just focusing on "you stole my spotlight" was so surface level. Tonight that changed, however.
Seth Rollins finally connected his delusional downspin to a point, that he feels underappreciated in the new WWE since Cody arrived. His appreciation night apparently was necessary since he deserves it as much as Randy Orton, but Cody disagreed. The real meat of this promo came when Cody questioned Rollins' career, and Rollins called out both Cody and his dad, Dusty Rhodes.
Seth called out the fact that while Dusty thought he was bigger than the business, he was wrong, just like Cody. And just like Dusty, he would never be WWE champion. This obviously ended in a brawl to set up their match, and I loved that we actually get to see some real hatred between these two.
Also, it underlines the motivations of both men. Seth wants to push back the appreciation of anyone, no matter how crazy he sounds. And Cody can defend his Dad's legacy while cementing his own as well.
WWE RAW Lowlights From 5/2
Why is Mustafa Ali Here?
I love Mustafa Ali, but after a year of being away because he was unhappy, he came back only to be mistreated again. Leave Mustafa alone! He loses a match, even though it was handicap (that sucks), then gets attacked again by Ciampa! He is bewilderingly feuding with The Miz, Theory and Ciampa all at once, but losing to all of them for no reason. We don't even know why Ciampa is attacking Ali yet.
I'd be ok if I had faith that we were taking the "Ali vs. the world" storyline to a positive end, but I just don't have faith in WWE's treatment of him. I'm afraid they'll just use Ali to build up everyone else instead. And, even if they don't, I really don't want Ciampa to lose right away either. This whole debut is a head-scratcher and I'm afraid of Ali's future direction currently.
A Waste of TV
A month of storylines was tossed on Smackdown when the unified tag title match was scrapped. Now, I know we'll probably get it at Summerslam, but this sucks as a decision. Nakamura just disappeared from his storyline with Roman, and the tag feud was your main storyline on BOTH main shows for a month. You can't just scrap it because you run out of ideas. Just build Roman vs. Drew some other way without ruining a separate feud. Tonight's segment was fine, but I needed to give the proper criticism for wasting my time so thoroughly, WWE.
WWE Headlines
WWE releases another batch of superstars: Dakota Kai, Dexter Lumis, Malcolm Bivens, Harland, Persia Perotta, Sanjana, Draco Anthony, Mila Malani, Raelyn Divine and Paige Proinzivalli. Most of these were NXT fixtures, while some had just arrived. Also, WWE reportedly denies the release request of NXT star Roddy Strong for at least the third time.
Kevin Owens challenges Matthew McConaughey to a WrestleMania match for next year.
WrestleMania Backlash is set to take place this Sunday, highlighted by Seth Rollins vs. Cody Rhodes and Ronda Rousey vs. Charlotte Flair.