Today in sports history (1970), the New York Knicks beat the Los Angeles Lakers in a seven-game series. This was the first of New York's two championship wins. The Lakers were led by their three-headed monster of Jerry West, Elgin Baylor and Wilt Chamberlain. On the Knicks side, they had a team of stars, featuring Walt Frazier, Bill Bradley, Willis Reed and Dave DeBusschere.
Game 7 of this series was one of the greatest games in basketball history, as Reed famously came back from injury to win the game for New York.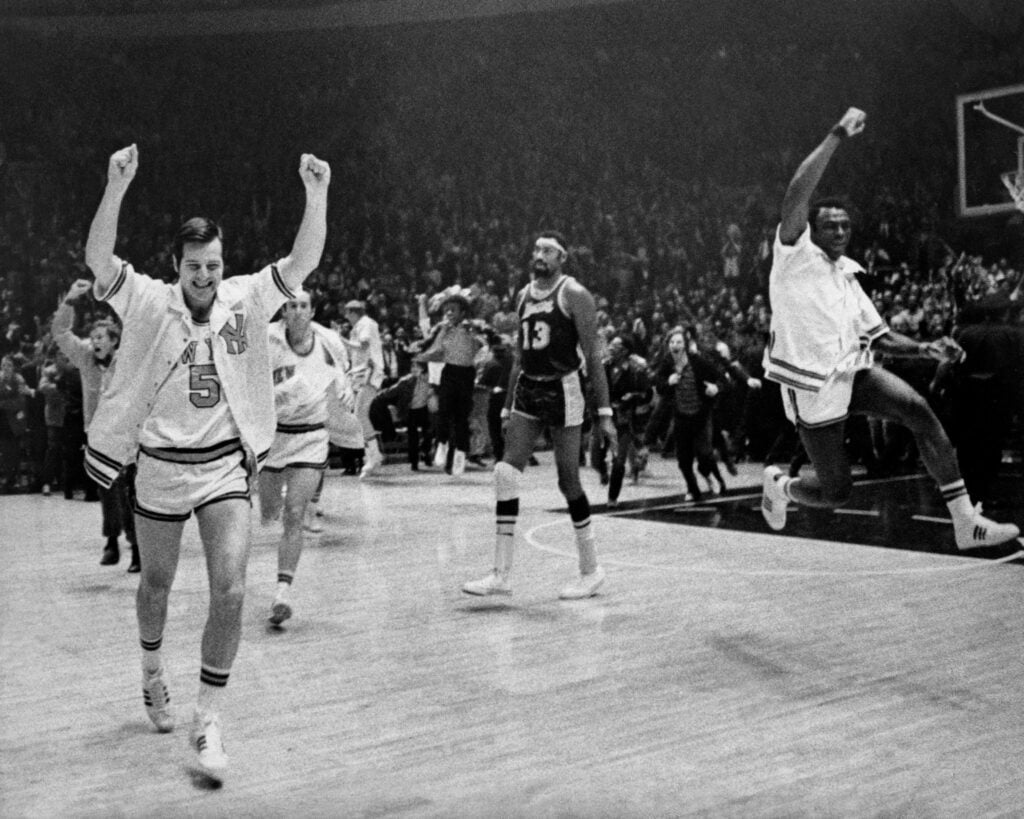 New York Knicks Win Their First NBA Championship
Game 1 took place at Madison Square Garden. Reed was the difference-maker for the Knicks, as they rode him to a 65-54 lead at halftime. The Lakers made a run in the third quarter, but the Knicks prevailed and won Game 1, 124-112.
The Lakers were able to get back on pace in Game 2, as they won, 105-103. West was once again the leader for the Lakers, scoring 34 points, while Reed scored 29. In Game 3, the Knicks had a 102-100 lead with three seconds left in the game. The Lakers in-bounded the ball to West who took a shot from 60 feet out. The shot went in and the game went to overtime. New York eventually battled in overtime and won Game 3, 111-108.
Game 4 went to overtime again, as the Lakers won, 121-115, with West recording 37 points and 18 assists. Baylor also had his best game in the series, scoring 30 points and collecting 13 rebounds.
In Game 5 of the series, Reed went down with serious leg injury, leading many to believe that he would be out for the remainder of the series. Frazier and Cazzie Russell lead the Knicks to victory with the star down. Without Reed in Game 6, Chamberlain took the game over. He scored 45 points on 20-27 shooting from the field. West added another 33 in a 135-113 Lakers victory.
Knicks Win 1970 NBA Championship
In Game 7, Reed took the court after apparently suffering a thigh bruise and torn muscle two games prior. The Knicks knew that they had to neutralize Chamberlain and Reed may have been their only chance. Reed played 27 minutes, before leaving the game at halftime. At that time, the Knicks held a 69-42 lead. Chamberlain shot 1-11 from the free throw line and the Knicks won Game 7, 113-99.