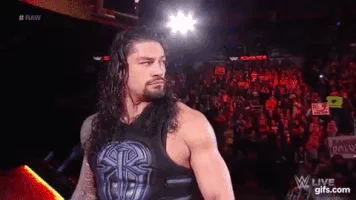 Well, the first ever GBOF is in the books for WWE, and I think it did just fine as a whole. Did anything crazy or unpredictable happen? Not at all, but what were we to expect from the last pay-per-view RAW has before Summer Slam? The card didn't have too much middle ground at all actually, with each match either seeming like a definite dud or a success. Now, we can break down which moments and matches missed the mark and which lived up to the hype.
What Didn't Work
The Ending of Neville/Tozawa
Is ANYONE on #TheNevilleLevel? #KingOfTheCruiserweights @WWENeville leaves the #WWEGBOF #Kickoff with his throne in tact! @TozawaAkira pic.twitter.com/VLKuM39BjG

— WWE (@WWE) July 9, 2017
What happened? The Cruiser-weight Championship match was never going to be the best match on the card, but it was actually doing really well for awhile. Neville came out of the gates dominating Tozawa and looking like a massive heel. Tozawa responded with a high-flying comeback and even hit a senton off the top before Neville rolled out of the ring. But then, the ending ruined it. I'm not upset that the match didn't end clean, because that made sense to set Tozawa up as more of a challenge for next time. What I did have an issue with was that Neville won with a low blow and a kick to the midsection. Just a normal, not special kick. It seemed like it was a forced finish and let the air out of what had happened before it.
Cut Screen Shows Hawkins, not Balor
When the Ambulance Match between Strowman and Reigns spilled back stage after its conclusion, WWE began a match between Heath Slater and Curt Hawkins at the same time. Now, this was weird and clunky all around. First, Hawkins and Slater were completely ignored during their bout. Second, where was Finn Balor? I'm sure what WWE said was, "We don't want to put Balor in a match that won't even be focused on." But why put anyone in a match there then? Now, fans are upset Hawkins and Slater were ignored, and furious because it seems like WWE chose Hawkins over Balor. Way to go.
What Did Work
Best Ambulance Match Ever
Okay, I know that's not too big of an accomplishment, but I actually really liked this match. Strowman and Reigns have fantastic chemistry, and this was my favorite encounter of theirs yet. Also, WWE may have actually committed to Reigns as a full on heel, since he tried to kill Strowman via backing up the ambulance into a wall post match. While we will have to see if WWE stands by this heel Reigns, but for now it worked really well. WWE now has someone the fans loathe, and an absolute monster we can't get enough of.
Bray Wins
While this match didn't have the story or in-ring magic as some of the better matches on the night, it did what it had to. Wyatt needed a win and he got one. Rollins still managed to look fantastic as usual so you really can't complain. Also, Wyatt's in-ring psychology is so good that it makes up for some of his faults. He even yelled at Rollins about being a God, right before dealing the final blow. Good enough for me.
Not a SAWFT Win
Big Cass absolutely beat down poor Enzo Amore. The big talker Amore did deliver his best promo before the match in my opinion, but that didn't help him fare any better. Cass threw Amore in the ring, out of the ring, and anywhere else he wanted to. Cass was also drawing crazy heat from the crowd, who was desperately pulling for Amore. Amore did come out looking tough in the face of certainty, though. On the verge of being counted out, Amore rolled back in the ring, and stared down his former best friend before eating a boot to the face and the pin. Both guys could be just on the edge of big, big things.
What Did Work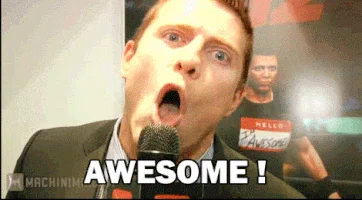 Samoa Joe Built Like a Monster, but Brock Retains
It had to happen. This was Joe's first real taste of the main event, and he didn't disappoint. He looked calculated, vicious, and most importantly, he looked like he should have won. But, he didn't win, and that is perfect. Brock looked as good as ever, barely surviving Joe's onslaught. Now, we can see Brock try and hold off more competitors while Joe is now a legit star. I don't entirely like the idea of Brock holding the title for too long as a part-timer, but it makes sense to start poking holes in his armor and then ripping the belt off his shoulders.
Miz Retains
He deserves this belt. The Miz and Dean Ambrose have faced each other too many times now, and Miz shouldn't give up the title that he's so good at holding. This match was hopefully a fitting end to this rivalry, full of the high-risk offense Ambrose loves, and the dirty tricks that make Miz so hated. This bout probably wasn't the best the two have had, but it was better than average. It was also good to see the new Miz-tourage really making a difference and adding something to the match. Also, if you didn't see the Miz and Bo Dallas on RAW Talk after the show, go watch it just to see the pair rip into WWE for not making better use of Bo Dallas, Curt Axel, or the Miz. Well said indeed.
What Did Work
Sasha and Alexa Build Towards a Real Feud
Do I wish this match ended in the ring instead of a count out? Sure, but this match was still excellent. Alexa pretended to dislocate her elbow and used every other trick in the book, while Sasha reminded us she can have a fantastic match with anyone, all the time. Sasha seemed to be moments away from the win before Alexa walked out with her title. That was a mistake. This enraged Sasha and lead to her putting both knees right through Alexa and a table to make it clear that this feud  would not end here. I'm excited to see WWE add some real fuel to the fire for their next encounter.
Tag Teams Steal the Show
In the match of the night, the Hardy Boyz and Sheamus/Cesaro had a match for the ages. The first ever tag team iron man match lived up to the hype and then some. With the Hardyz down 3 falls to 1, they came back to tie it up before finally giving up the deciding fall to Cesaro with 30 seconds on the clock. Jeff Hardy attempted to get the tie, but time ran out and Sheamus/Cesaro retained. Both teams showed what made them great, with Sheamus and Cesaro really looking like they could hold the belts for a while and be totally capable. Matt Hardy was covered after the match and looked even a little, dare I say, broken to end an amazing showdown and an even better pay-per-view overall.