Fantasy Football is about what players can produce on the field: yards, receptions and touchdowns. But as the game has evolved to become more advanced. Fantasy football should adapt along with it as well. In real life, franchises go through an extensive interview process to see which players are trustworthy, worth their investment, or "model citizens." However, while some players have particular abilities that lend themselves to having their undesirable characteristics overlooked, you shouldn't turn a blind eye to that as a fantasy manager. 
Why You Should Care About a Player's Reputation in Fantasy Football
It seems that more and more players have come under the scrutiny of suspensions in the NFL with each passing year. The NFL's code of conduct policy has become not only a judiciary measurement of the organization to access moral and ethical behavior, but it has also given the league executive power to enforce punishment on those who go against said judgment. Granted, while their judgment might not always be sound, consistent or even warranted at times, it is still a powerful force to be reckoned with by players and fantasy managers alike. 
Notably, as suspensions can affect any player at any time for whatever punishment the NFL sees fit, fantasy football managers must be cautious of their players' whereabouts and morals. If a player openly posts on social media about living a certain lifestyle, going out to the wrong places or following a crowd of bad influences on them, you might want to steer clear of that player. There's an old saying that goes, "the best ability is availability." This begs the question, "are you unavailable because you are getting in trouble or because of your durability?"
---
After you check out our list of the 100 best fantasy football team names for 2022, join our new Facebook group called Fantasy Football by Committee (FFBC). At FFBC, you can get and give fantasy football advice all season long. Whether you are looking to win your fantasy league or make your name known in the fantasy industry, FFBC is a great place for you!
---
A Players' Availability in Fantasy Football
Players' durability and health are beyond their control and beyond our control as fantasy football managers. For some players that are notorious for their injury probability, fantasy managers everywhere slap a buyer beware sticker to the product. However, fantasy managers should also look for that sticker on players who find themselves eyeing a case of trouble. 
In addition, a player's attitude and how they express their emotions on the field can also come to haunt fantasy managers. Whether it is OBJ being suspended for repeated helmet-to-helmet violations, as a receiver, or Vontaze Burfict consistently lowering the head to lay the hammer on unprotected ball carriers (should your league draft an LB, for example). How players hold themselves both on and off the field should be monitored by fantasy football managers everywhere as it may cost you a valuable roster hole you might not be prepared to fill.
---
Follow us on all of our social channels! Check out our Twitter, Facebook and YouTube for more great FlurrySports content.
---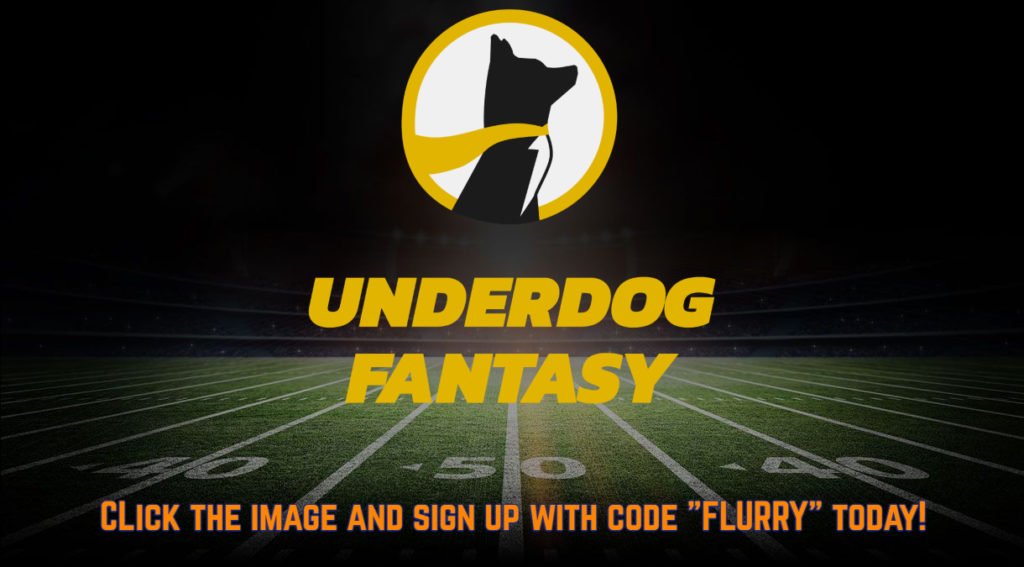 Underdog Fantasy is a new type of DFS that combines the fun of season-long drafts with daily fantasy sports. Aside from their fun, addictive draft mode, Underdog Fantasy also has pick'em player props for many different sports and athletes!
Click the image or RIGHT HERE to get signed up today, and don't forget to use the promo code FLURRY for a FREE $10 bonus on your first deposit!
---