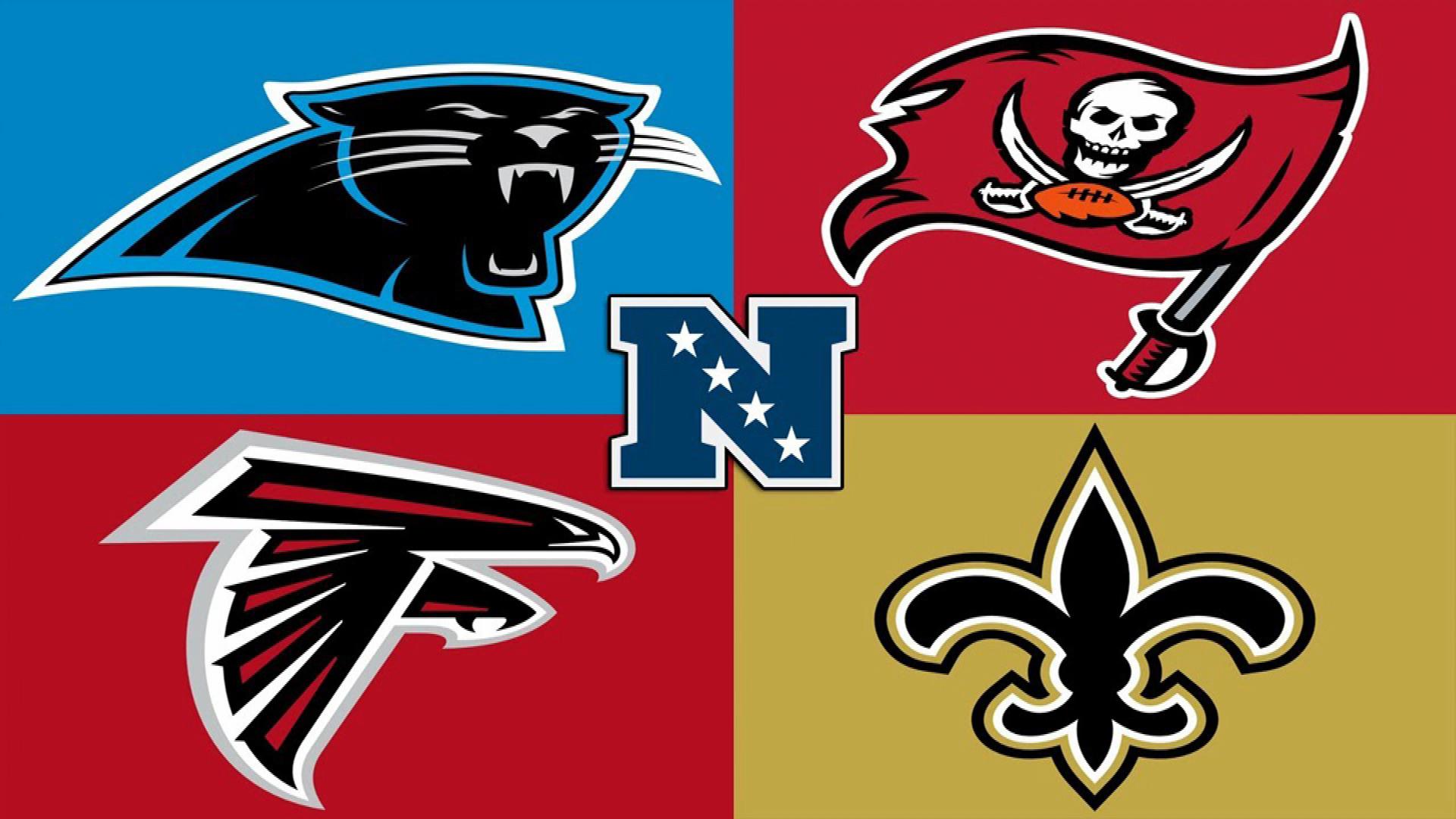 With NFL Training Camp and preseason games underway, on paper every team still has a chance to hoist the Lombardi trophy in February. While in reality, most teams will know their fate by about Week 3 or 4. However, there is always excitement for this time of year. Here's why each NFC South fanbase should be excited.
Atlanta Falcons
A 10-6 record was good enough for the Atlanta Falcons to take third in the loaded NFC South in 2017, reaching the NFC Playoffs once again. Once there, they defeated the upstart Rams in the Wild Card round before being beat by the Super Bowl champion Eagles. A strong second half of the 2017 season should give hope to Atlanta, who added to its explosive offense by adding Calvin Ridley to play opposite Julio Jones. Jones did create a scare for Falcons fans after clearing his social media of his affiliation to the team, but rest assured, Julio Jones will be back for the 2018 campaign.
Atlanta also addressed defense in the draft, adding cornerback Isaiah Oliver and DT Deadrin Senat.  Besides the draft picks, Jack Crawford will be returning from injury this season and Takkarist McKinley should poised for a big year with an increase in playing time. Matt Ryan had a rough year for his standards, with his lowest touchdown total since his rookie year, but he should be expected to rebound in 2018. Much like the San Francisco Giants, the Falcons are an even year team, and the sky is the limit in 2018.
Carolina Panthers
After a down 2016 season, the Carolina Panthers rallied back to prominence in 2017, returning to the postseason to be defeated in the Wild Card round by the Saints. In the offseason, the Panthers added to the defense, signing Dontari Poe from Atlanta as well as a heavy focus in the NFL Draft. The Panthers drafted DJ Moore from Maryland to replace the role lost when Kelvin Benjamin was traded to Buffalo. He will be expected to start opposite former Big Ten counterpart Devin Funchess.
While not at MVP levels from 2015, Cam Newton bounced back in 2017 while leading the Panthers back to the playoffs. The NFC South is one of the most competitive divisions in the NFL, but given Carolina's recent success and defense, fans should be excited for this improved group in 2018.
New Orleans Saints
The New Orleans Saints surprised a lot of people in 2017, myself included, with its first playoff appearance since 2013 and first division title since 2011. That number alone is incredible, considering the greatness that is Drew Brees and Sean Payton. The 2017 Saints had some things that it hasn't had in years: a formidable defense (minus the last play) and a very good rushing attack. The two-headed monster of Alvin Kamara and Mark Ingram was nothing short of impressive and draws the blueprint of what most NFL teams should try to do with multiple running backs.
While the 17th-ranked defense isn't exactly the epitome of greatness, the Saints addressed some issues in the draft, adding Marcus Davenport, Natrell Jamerson, and Kamrin Moore to shut down the pass on both ends of the defense. New Orleans also added Cameron Meredith from the Bears, Ben Watson from the Ravens, and Tre'Quan Smith from the self proclaimed, disputed 2017 National Champion UCF Knights to give Drew Brees more weapons to throw to. The Saints offseason ended up being rather vanilla overall, but why fix what isn't broken?
The NFC South is a deep division, having had three playoff teams last year, each with a chance to return. If the Saints offense can survive Ingram's four game suspension, I would fully expect the Saints to be back in the picture in 2018.
Tampa Bay Buccaneers
Will 2018 finally be the year Tampa Bay cracks through in the NFC South? It feels like people have been saying this every year since the Jameis Winston era dawned in Tampa, Florida. The Bucs certainly have had the pieces: Austin Seferian-Jenkins imploded, Vincent Jackson had some decent years before his career took a nose dive, and then there was Doug Martin. Now,  DeSean Jackson, Cameron Brate, OJ Howard and Mike Evans will try to make it work with Ryan Fitzpatrick for the first three games after Winston was suspended.
Considerable effort was also made to improving the worst defense in the NFL, adding Beau Allen in free agency, and using five of its eight draft picks on that side of the ball. This draft class is headlined by big man Vita Vea, who has a pro comparison of Haloti Ngata. Vea's status for his rookie campaign is currently up in the air after an injury to his calf on July 30th, although it is reportedly not as severe as it was initially feared to be. Quite frankly, that may be the best analogy for this team, as the Falcons, Panthers and Saints all look to make repeat playoff appearances, leaving Tampa Bay behind. Bucs fans should expect an improved defense and hopefully a re-committed Jameis Winston. If not, Fitz-magic could strike once again.
Related Articles
Why Each NFC East Fanbase Should be Excited for the 2018 Season