Super Wild Card Weekend in the NFL Playoffs will officially kick off this afternoon. Once the game begins, 2022 Super Bowl odds will change and may become less favorable to you. So, if there is a team whose odds to win the Super Bowl you like, you should lock them in before it's too late.
Below, we will go over the Super Bowl odds for every team in the NFL Playoffs, going from most favored to the longshots. We will all go over the Super Bowl finalist odds, if you want to predict the exact matchup we will see. But first, we should go over the promo BetMGM is giving new users, since they are handing out free money.
---
Bet $10 to Win $200 on BetMGM
There isn't much time left to take advantage of this promo! If you're in a state where BetMGM operates and you haven't signed up to play there yet, take advantage of this FREE MONEY!
Simply, sign up here and place a $10 moneyline bet on who you think will win. All that team needs to do is score a touchdown for you to win $200! Seriously, make sure you take advantage of this before the NFL season is over.
---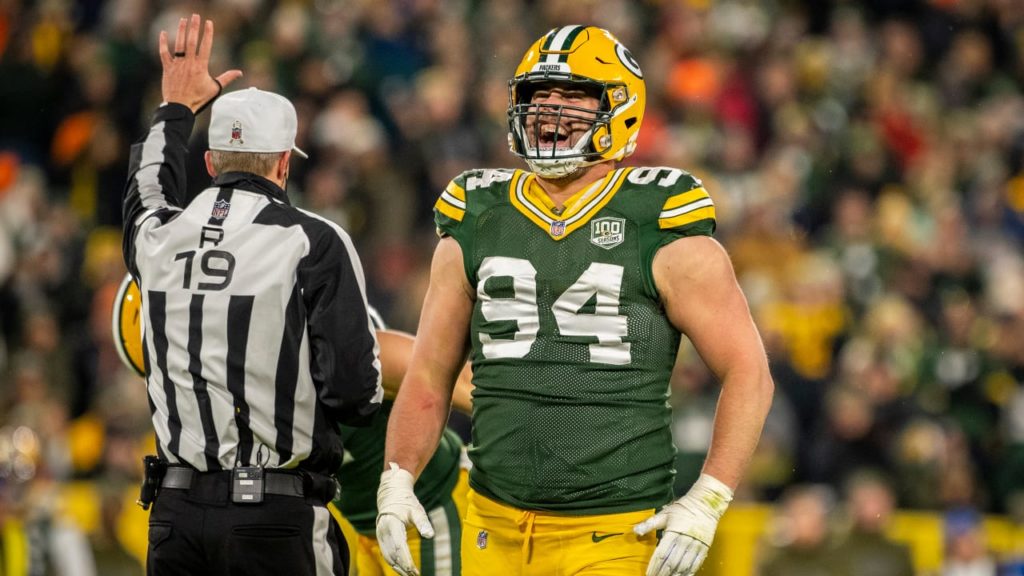 2022 Super Bowl Odds
All 2022 Super Bowl odds have been taken from Bovada Sportsbook.
Green Bay Packers (+350)
The Green Bay Packers Super Bowl odds are the most favorable and for good reason. They have the back-to-back MVP, top overall seed in the NFL Playoffs, and they drop a couple of All-Pros back into the lineup as the playoffs begin. The Super Bowl goes through Lambeau.
Kansas City Chiefs (+425)
The Kansas City Chiefs have gone to back-to-back Super Bowls, so it makes sense that they top the odds in the AFC. However, they must cover up their defensive liabilities quickly.
Tampa Bay Buccaneers (+750)
Can ol' Tommy Boy do it again? The Buccaneers seemed to drool all over themselves and trip over every hurdle down the stretch of the season. However, this type of stuff is always "bulletin board material" for Tom Brady, and he'll have the team ready to play.
---
---
Buffalo Bills (+800)
This Buffalo Bills team goes as far as Josh Allen can take them. He seems to have taken a step backward this season, though we know his ceiling is sky-high when he is playing well. The defense is also vastly overrated by some, thanks to their cupcake schedule.
Tennessee Titans (+800)
The Tennessee Titans are the top-seeded team in the AFC. They are also tied for the top-ranked team in my model, for what it's worth. Getting Derrick Henry back is nice, though the rushing efficiency isn't that much better with him in the lineup. Simply, they're the most physical team in the AFC, and that could take them all the way.
Los Angeles Rams (+1000)
The Los Angeles Rams are Super Bowl or bust, and that desperation could be enough to help them go on a run. Matthew Stafford is playing well in between terrible interceptions. If he can get the Detroit Lions stench out of his socks, this team's Super Bowl odds could be a value.
Dallas Cowboys (+1100)
The Dallas Cowboys will continue to be the Dallas Cowboys. This team looks good on paper and even better when you use PFF grades, which made up stats. The offensive line, outside of Zack Martin, isn't the bulldozer up front anymore. The Dallas running game has been terrible, and Dak Prescott looks bad when the passing game isn't set up with the run. The defense is opportunistic, but Trevon Diggs can't jump every route in the playoffs and think it will lead to wins.
Cincinnati Bengals (+2000)
This is an interesting team in the Super Bowl odds. Clearly, if games turn into a track meet, the passing offense for Cincinnati can keep up. Defensively, they are underrated as a whole, but especially up front. Inexperience could show itself, but it also could be a case of this team doesn't know what it doesn't know, ya know?
New England Patriots (+2200)
It would never be considered a shock to see Bill Belichick back in the Super Bowl. When this team is able to play the way it wants to play, it can beat anyone. However, the Patriots cannot come from behind to win. That could be an issue during the NFL Playoffs.
San Francisco 49ers (+2200)
This is the team many are considering the dark horse in the Super Bowl odds. I said above the Titans are tied for the top-ranked team in my model. They're tied with the 49ers. The Niners run the ball and stop the run extremely well. They also have talented receivers on offense and can rush the passer on defense. If Jimmy Garoppolo can be consistent, you could be looking at the most dangerous team in the NFL Playoffs.
Arizona Cardinals (+2500)
J.J. Watt returns for the Arizona Cardinals. In other words, the Cardinals' head coach is back. Watt could energize this defense and get it playing at an elite level again. They need it too, because this offense is struggling.
Las Vegas Raiders (+4000)
The Las Vegas Raiders aren't supposed to be here. We know it. They know. Everyone knows it. They're playing with house money, and teams playing loose with nothing to lose can be dangerous.
Philadelphia Eagles (+6500)
Can Jalen Hurts win a Super Bowl? I'll leave it at that.
Pittsburgh Steelers (+6500)
Can Ben Roethlisberger survive four more games?
Super Bowl Finalist Odds
Super Bowl finalist odds can be found at Bovada Sportsbook.
GB vs KC (+550)
TB vs KC (+1000)
TB vs BUF (+1800)
DAL vs TEN (+2500)
DAL vs BUF (+2800)
SF vs KC (+3000)
SF vs TEN (+5000)
DAL vs CIN (+6600)
GB vs PIT (+7000)
SF vs BUF (+6600)
SF vs CIN (+10000)
PHI vs BUF (+12500)
TB vs PIT (+12500)
ARI vs LV (+25000)
ARI vs PIT (+30000)
SF vs PIT (+35000)
GB vs TEN (+1000)
DAL vs KC (+1600)
TB vs TEN (+2000)
GB vs NE (+2800)
LAR vs BUF (+2800)
TB vs CIN (+4000)
TB vs NE (+4000)
DAL vs NE (+7000)
LAR vs CIN (+6600)
PHI vs KC (+8000)
TB vs LV (+10000)
PHI vs TEN (+12500)
DAL vs LV (+15000)
LAR vs PIT (+20000)
PHI vs NE (+25000)
PHI vs LV (+5000)
GB vs BUF (+1000)
LAR vs KC (+1800)
GB vs CIN (+2000)
LAR vs TEN (+2500)
ARI vs KC (+3000)
ARI vs TEN (+5000)
ARI vs BUF (+6600)
GB vs LV (+7000)
LAR vs NE (+7000)
ARI vs CIN (+10000)
ARI vs NE (+12500)
SF vs NE (+12500)
LAR vs LV (+15000)
PHI vs CIN (+20000)
SF vs LV (+30000)
PHI vs PIT (+60000)