With the NBA Finals officially over, next on the schedule will be the 2021 NBA Draft. The Oklahoma City Thunder already ran into some problems in the draft lottery, finishing outside the top four. However, the Oklahoma City Thunder Front Office has a lot of decisions to make this summer.
The following is a complete look at the Oklahoma City Thunder needs, as we approach the 2021 NBA Draft and Free Agency.
Oklahoma City Thunder Needs Heading Into the 2021 Offseason
Oklahoma City Thunder Free Agents
Tony Bradley, C
Sviatoslav Mykhailiuk, SG
Deonte Burton, SF
Jaylen Hoard, F
Josh Small, SF
The Oklahoma City Thunder have an interesting offseason this summer. I would assume that the Thunder try and bring back Mykhailiuk at a low price. The same goes for Bradley, who provides rim protection off the bench. As for Burton, Hoard, and Small, if the Thunder can bring any of these guys back for very cheap, I would expect them too. However, Bradley and Mykhailiuk should be two priorities this offseason.
Oklahoma City Thunder 2021 Draft Picks
First Round, Sixth Overall
First Round, 16th Pick
First Round 18th Pick
Second Round, 34th Pick
Second Round 36th Pick
Second Round, 55th Pick
For the Thunder, it all depends on who the Magic take with the fifth pick. They will likely wind up with Jonathan Kuminga or Scottie Barnes. Barnes is a defensive-minded small-forward that can cover positions 1-4 on defense. His offensive game needs a lot of work, but there is potential there. If the Magic take Barnes, the Thunder would likely take Jonathan Kumina. The explosive athlete from the G-League would be one hell of a consolation prize. With the 16th and 18th pick, the Thunder should look at Cris Duarte from Oregan and Tre Mann from Florida. As for their second round picks? They could look at a foreign player to bring to the United State eventually, or go with a guy with a lot of upside like Jason Preston, the guard from Ohio.

Oklahoma City Thunder Draft Targets
Jonathan Kuminga, Wing
If Jonathan Kuminga lasts all the way to pick six, it would be silly for the Thunder not to pounce on the opportunity. He's an explosive athlete with offensive potential and can guard positions 1-4. His shooting leaves a lot to be desired, but being only 18, there's ample time to grow.The man from the G-League Ignite would be a steal at pick six.
Scottie Barnes, Wing
Scottie Barnes is a lot like Kuminga in a lot of senses. His offensive game leaves a lot to be desired, but he has the potential to be one of the best defenders in the NBA. His shot isn't as refined as Kuminga's but he might have a higher ceiling on the defensive side of the ball. There were times earlier this year when Barnes was looking at being a potential top three pick. He's not there yet, but with time, he could get there.
Moses Moody, Wing
I love Moses Moody as a prospect. As I have state multiple times when doing these offseason articles that I am enamored with Moses Moody out of Arkansas. He can shoot with the best of them, and provides a lot of defensive upside. He has a seven-foot wingspan and is one of the youngest players in the draft. A lot of people may think drafting Moody this high would be a mistake, but I bet to differ.
---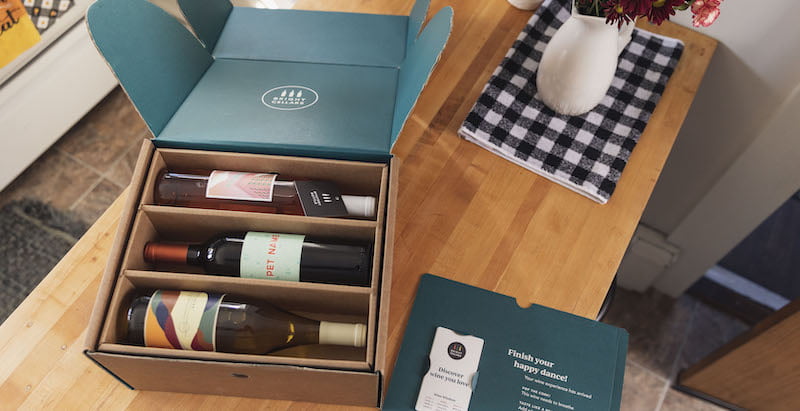 Get 50% off your first curated six-bottle case of wine at brightcellars.com/flurry!