If you are unaware of what NFL survivor picks are, the basic concept is you make NFL picks throughout the season, but you can only pick a team once. Once you lose, you're knocked out, so choose your Week 1 NFL Survivor Pool picks wisely.
If you are new to reading my survivor articles, what I do is outline my "lock of the week," my "value of the week" and my "high-risk, high-reward pick." The lock of the week details what team I think has the best chance of winning their matchup. This would most likely be a good team that plays a bad team. The lock is also the official pick for NFL Survivor Pools, meaning we will not reuse a "lock." My value pick of the week details a mid-tier team that has a good matchup. And finally my high risk, high reward pick details a bad team that has a good matchup.
I started writing these articles two years ago and, to my amazement, I went 17-0 in my first year on locks of the week. I lost very early in 2021. This year, I am looking to repeat my first year. Week 1 can sometimes be a tricky week to predict. Because of that, there is a strategy to just use a good team right away and ensure your survival. That might be the play this week.
Week 1 NFL Survivor Pool Picks
Lock of the Week | Best Pick For NFL Survivor Pool Week 1
San Francisco 49ers vs Bears
I started last year with the San Francisco 49ers as well. While, yes, San Francisco made the NFC Championship last year, they still feel like a shaky team to me. George Kittle is already injured and they are in a transition of quarterbacks. That makes me love them for Week 1. In my mind, the Chicago Bears are the worst team in the NFL, which makes them the perfect opponent for a team like the 49ers.
Justin Fields is not totally prepared to be a starting quarterback yet, which means he will continue to rely on his legs. Fred Warner should be a perfect spoil to the Bears' best offensive weapon. Even with the injuries and young quarterback play, Deebo Samuel, Nick Bosa and company should overpower Chicago with that star power.
Best Pick For NFL Survivor Pool Week 1: San Francisco 49ers
Value Pick of the Week | Week 1 NFL Survivor Pool Picks
Denver Broncos vs Seahawks
Along the lines of the Chicago Bears, the Seattle Seahawks are not a very good football team. After Russell Wilson was traded in the offseason, the NFL did the only logical thing that it could do and scheduled the rematch on Monday Night Football. With Seattle having one of the better home-field advantages in the league, it seems likely that this place will be rocking. Lucky for new head coach Nathaniel Hackett, his new QB played there for the last 11 seasons. If anyone knows Seattle, it's Wilson. This pick does not feel as safe to me as the 49ers, but this may be an easy option to get rid of the Broncos, given that they play in the AFC West.
To me, this game screams a lot of running and play-action, just so both teams can antiquated against real competition. While we know Wilson wants to throw it deep, he should know better than any that Seattle's secondary isn't the greatest in the NFL. The Broncos should start their season strong on a high note for Wilson.
Value Pick: Denver Broncos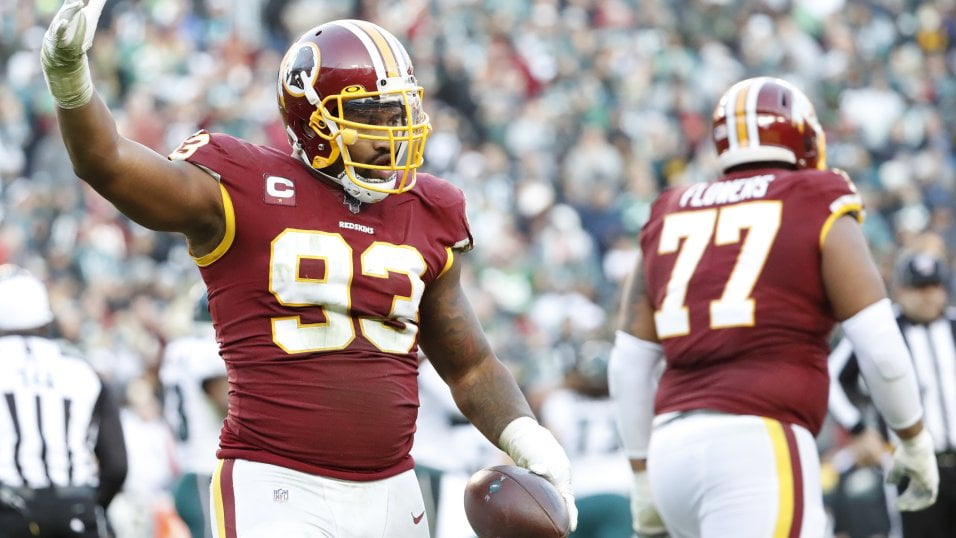 High-Risk, High–Reward | Week 1 NFL Survivor Pool Picks
Jacksonville Jaguars vs Commanders
While I know that Chase Young is going to miss this game, I am not sure how that much that matters for Washington. Jacksonville is in a transition of coaches. Trevor Lawrence has a year under his belt and Doug Pederson is a quarterback whisperer. The only problem with that is even without Young, Washington has one of the better defensive lines in the NFL. Jonathan Allen and Montez Sweat both have the ability to play the run just as well as they play the pass. If Jacksonville can't get that run game going early, they may be in for a long afternoon.
On offense, I don't anticipate Washington having too much of a problem moving the ball. While there were reports of Antonio Gibson losing his starting spot, an off-field incident with the rookie has Gibson locked into the starting spot, for now. Gibson has a very good opportunity to make an impression early here against a Jacksonville defense that was 24th in rush defense last season.
Look for the run game to get going early, so Carson Wentz can get in the groove seamlessly. Also, this is a sneaky revenge game. Carson Wentz vs Doug Pederson.
---
Follow us on all of our social channels! Check out our Twitter, Facebook and YouTube for more great FlurrySports content.