The NASCAR Cup Series visits the desert for the first time in 2021 this weekend when they try to conquer Las Vegas Motor Speedway. This is the second of the intermediate tracks on the schedule this year. Will you be winning money or coming up short playing Sin City NASCAR DFS for the Pennzoil 400 this weekend? Read on for my best plays to get a jump start on a profitable day!
FanDuel NASCAR DFS Overview
For this NASCAR Cup Series DFS column, I will be using FanDuel prices and scoring. Their scoring includes the following:
.1 points for leading a lap
.1 points for completing a lap
Add/subtract a point based on the difference in a driver's finishing position relative to their starting position
Points based on where the driver finishes
FanDuel NASCAR DFS | Race 4
Pennzoil 400 Drivers to Consider
Ryan Blaney ($10,700)
I am calling it now: Ryan Blaney will get out of his funk and will get at least a top 10 finish this week. The Penske Ford is way too good for this early season slump to continue, and Blaney should be able to get help from his teammates this week. Starting 26th will help the NASCAR DFS place differential points for Blaney as well.
Tyler Reddick ($6,200)
Did the NASCAR DFS salary gurus not see what Reddick did last week at Miami? Granted these are two different 1.5-mile tracks, but the high line can still work here at Las Vegas Motor Speedway. Reddick's price is once again too low for me to pass up. Starting 11th, I feel like he should be able to gain some positions.
Brad Keselowski ($11,300)
Brad Keselowski and LVMS is a match made in Heaven. Keselowski has a top 5 average finish (4.6) in the last ten races at the track. Starting 10th this week, he will gain at least five spots to get to finish in the top five. Take BK in NASCAR DFS this week.
Joey Logano ($13,000)
Now, the final Penske driver. I feel like Logano will be your race winner this week, and he could lead a ton of laps on his way to said potential victory. He won't get to the front early in the race, but before stage two, he will be there. Starting 15th, the potential to earn NASCAR DFS points with an improved position is also there regardless of whether or not Logano finds victory lane. Having won the last two spring races at Las Vegas, he is clearly one of the best drivers here.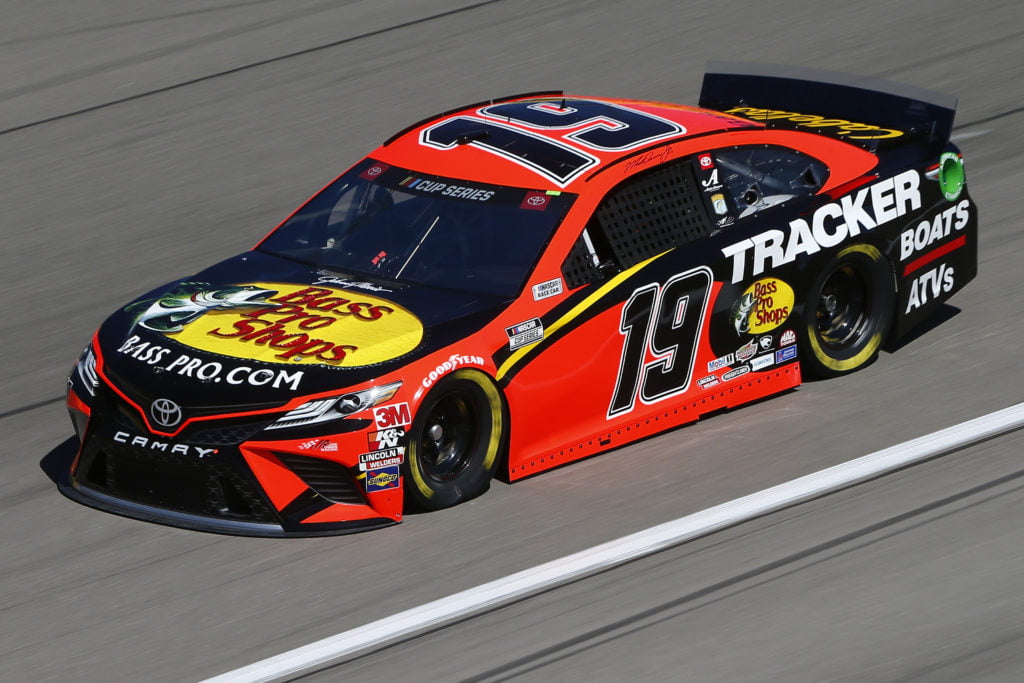 Pennzoil 400 Drivers to Avoid
Martin Truex Jr. ($13,500)
It feels weird saying not to put Truex in your lineup for a 1.5-mile track. But since the start of last season, he has not been lighting these tracks on fire like NASCAR DFS players grew accustomed to over the years. The fourth starting spot and the high price just aren't doing it for me. Leave him out of your lineup this week.
Matt DiBenedetto ($7,800)
I feel like this is more a warning to proceed with caution than it is me saying to outright avoid DiBenedetto but it still needs to be said. DiBenedetto is not having a good season so far. If he didn't have bad luck, he would have no luck at all. Las Vegas was good to him in NASCAR DFS last year as he came away with two 2nd place finishes. It could be a good gamble to put him in your lineup, but do it at your own risk.
Erik Jones ($4,700)
I thought this would be a better year for Jones, but he can't get anything going whatsoever with Richard Petty Motorsports. I don't think things get any better for him this week. Jones' career average finish at Las Vegas Motor Speedway is 20th and he's not in top-tier equipment like he was while driving for JGR. I want to see some improvement from the #43 team before I say he is a value play.
Chase Elliott ($12,500)
Elliott is a great driver, yes, but his numbers at Las Vegas are not so great. An average finish of 21.5 does not suggest someone who is good at this particular track. Vegas is right up there as one of Elliott's worst tracks, making him one to avoid in NASCAR DFS this week.