The NASCAR Cup Series races at the "Lady in Black" this weekend. Darlington Raceway hosts the Goodyear 400 on Sunday afternoon. This weekend also sees NASCAR celebrate Throwback Weekend. And, of course, Sunday is also Mother's Day. Seeing how you definitely spent a little cash on mom, let's look to earn some of that back with a winning NASCAR DFS lineup this weekend.
FanDuel NASCAR DFS Overview
In this NASCAR Cup Series DFS column, we will be using FanDuel prices and scoring. Their scoring includes the following:
.1 points for leading a lap
.1 points for completing a lap
Add/subtract a point based on the difference in a driver's finishing position relative to their starting position
Points based on where the driver finishes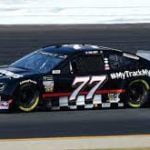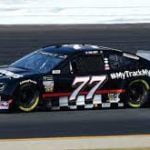 FanDuel NASCAR DFS | Race 12
Goodyear 400 Drivers to Consider
Kevin Harvick ($10,500)
It should come as no surprise that Kevin Harvick is in the NASCAR DFS article this week. He has been phenomenal at Darlington Raceway of late, including victories in two of the three races here last year. Harvick does have a second place starting spot, but the laps led should make up some points in the end.
Richard Childress Racing Drivers
We are grouping Austin Dillon ($7,800) and Tyler Reddick ($8,000) together as one here because they should both be in your NASCAR DFS lineup. Dillon almost won here the last time they were at the track. Meanwhile, Reddick can run the high side very well so that should be a major advantage this weekend. Richard Childress Racing is a team to watch this Sunday.
Denny Hamlin ($14,000)
Denny Hamlin does have a high price tag this week, but this guy is the hottest driver (barring last week's finish) in the NASCAR Cup Series right now. He won one of the two spring races at Darlington Raceway last year and also made it to victory lane back in 2017. While that win was ultimately encumbered, but FanDuel NASCAR DFS scoring doesn't change finishing positions after the fact. Hamlin is good enough to earn at least a top-5 finish this week.
Erik Jones ($7,300)
Here is the value play for this weekend. Erik Jones won at Darlington Raceway back in 2019. Yes, that was in better equipment than what he now drives for Richard Petty Motorsports, but Jones is still very good at this track. Darlington is known for using up the tires, and Jones has managed his tires better than the vast majority of drivers in the field. While he won't get you a race win, Jones should finish much better than his 26th-place starting spot place decently to help earn you those coveted DFS points.
Goodyear 400 Drivers to Avoid
Alex Bowman ($11,000)
Alex Bowman has had a roller coaster 2021 season thus far and most of it has been downhill. That downhill figures to continue this weekend at Darlington Raceway. A 17.1 average finishing postion combined with his FanDuel NASCAR price is simply not appealing. Pass on Bowman this week and look elsewhere in the Hendrick Motorsports stable.
William Byron ($11,500)
Speaking of Hendrick Motorsports drivers, William Byron is another one to avoid based on past races at "The Track Too Tough To Tame". Byron has an average finish of 20.1 in his five career NASCAR Cup Series races at Darlington. He has only one top-5 and one top-10 and has finished on the lead lap once. Byron may have a hot streak going into this race, but the numbers in his previous starts here should prompt you to look in another direction for NASCAR DFS.
Ryan Blaney ($9,500)
Ryan Blaney falls on this list because in his eight starts at Darlington Raceway, he has never cracked the top-10. He has been a lead-lap finisher in only four of those eight races. His average finish at the track is 20.4. Blaney does not have the stats here to make him worthy of a NASCAR DFS lineup spot this weekend.
Daniel Suarez ($6,700)
The only way you could include Daniel Suarez in your lineup would be as a value play, but even that doesn't really work. The No. 99 team has been impressive this season, but they have come back to earth a bit in the past few races. Combine the recent negative trends with Suarez' average finish of 25.8 at "The Track Too Tough To Tame" and it is a recipe for NASCAR DFS disaster. Suarez is not an option this Sunday.