BUUUUSSSCCCHHHH Week is in the books and the NASCAR Cup Series is back on the east coast for Throwback Weekend at Darlington Raceway. All three top series will be in action and many teams will be running with throwback paint schemes to honor NASCAR legends and cars of the past. Also, it is Mother's Day on Sunday, so don't forget about your mom this weekend! In fact, you can shop for Mom through the link below and save 50% on a curated 6-bottle case of wine, courtesy of Bright Cellars!
---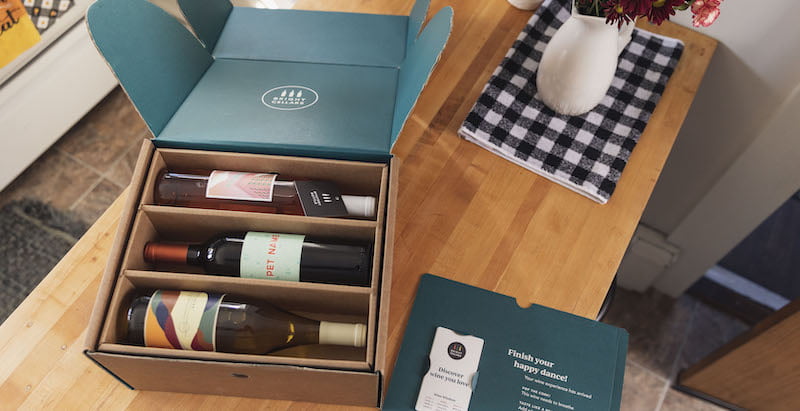 Get 50% off your first curated six-bottle case of wine at brightcellars.com/flurrysports!
🛍 CLICK HERE to save a whopping 50% on a 6-bottle case of curated wine from Bright Cellars!
---
Alright, now that we've taken care of your Mother's Day shopping, let's dig into Darlington Raceway. The South Carolina track is one of the oldest tracks on the NASCAR circuit and certainly will get a rejuvenation of life this weekend for the Goodyear 400.
Darlington Raceway Overview
Darlington Raceway, otherwise known as the "Track Too Tough to Tame" opened in 1950. When it was built, there was a little minnow pond that they had to avoid because the minnow pond's owner refused to allow the track to be built on his land. As a result, the track has two different ends. People have described the shape of Darlington Raceway as that of an egg shape because of the differences in the ends.
The first race at the track was the 1950 running of the Southern 500. Back then, the drivers drove on the flat of the track and the banking was simply there to keep them in the ring. But it didn't take long for the drivers to figure out that they could drive faster on the banking, and they began using it to their advantage. Darlington Raceway is banked at 25 degrees in turns one and two and 23 degrees in turns three and four. The "Lady in Black" is 1.366 miles in length.
Darlington Raceway is known for being tough on the tires. The track's surface is very abrasive and is comparable to Atlanta Motor Speedway and Homestead-Miami Speedway. You will see teams from all three NASCAR national series working hard to manage the tire situation this weekend.
The Darlington Raceway Stripe
You can always tell when a car has just raced at Darlington Raceway thanks to the inevitable phenomenon known as the "Darlington Stripe". As one might imagine, it's hard to nail a setup for the two different ends of the track. As a result, the cars will sometimes hit the wall, putting a black mark on the sides of the cars and rubbing some paint off in the process. This is something that you will see a lot during the course of the Goodyear 400 race this weekend. That said, be sure to enjoy those nice throwback paint schemes before the green flag!
NASCAR Cup Series at Darlington | Weekend Racing Schedule
Liftkits4less.com 200
Series: NASCAR Camping World Trucks Series
Date: Friday, May 7, 2021
Start Time: 7:30 P.M. EST
Coverage: FS1
Distance: 200 miles
Laps: 147
Steakhouse Elite 200
Series: NASCAR Xfinity Series
Date: Saturday, May 8, 2021
Start Time: 1 P.M. EST
Coverage: FS1
Distance: 200 miles
Laps: 147
Goodyear 400
Series: NASCAR Cup Series
Date: Sunday, May 9, 2021
Start Time: 3:30 P.M. EST
Coverage: FS1
Distance: 400 miles
Laps: 293
---
Follow us on all of our social channels! Check out our Twitter, Facebook and YouTube for more great FlurrySports content.