After an abysmal 2020 season, there's nowhere to go but up for the New York Jets. The franchise took yet another step towards turning their fortunes around on Monday night, when they signed free agent wide receiver Corey Davis to a three-year deal. The move marks the first major signing of the 2021 NFL Free Agency for the Jets. It is also one that fans certainly have reason to be excited about.
Corey Davis Free Agency Signing
It took a bit longer than many expected for Corey Davis to find his footing in the NFL. With 2020 being a contract year, the former Western Michigan standout stepped up big time. His season stat line included 65 receptions for 984 yards (15.1 yards per catch) and five touchdowns.
With a line like that, there's no debating that Davis certainly played his way into a handsome payday. What's more, one could argue that he might've played his way out of Tennessee. The increased production obviously upped his price tag and made it harder for the Titans to resign him.
In his second offseason at the helm, it was Jets general manager Joe Douglas who pulled the trigger on the former fifth overall draft pick. Davis' new Jets contract is a three-year deal worth up to $37.5 million. This includes $27 million in guaranteed money.
Corey Davis Signing Bolsters Strong Jets Receiving Corps
We still don't know who exactly will be taking snaps at quarterback for the Jets next season. Whether it is current listed starter Sam Darnold or someone else, the Jets' decision to sign Corey Davis in free agency is bound to make any quarterback's life easier.
Davis joins a Jets wide receiver room that is already beaming with talent. 2020 second-rounder Denzel Mims is teeming with potential. He was slowed by injuries and atrocious offensive play around him in his rookie season. Nonetheless, Jets fans saw enough flashes to have hope for a bright future ahead.
In addition the Mims, slot receiver Jamison Crowder is another proven playmaker. The 26-year-old Davis figures to complement the skillsets of Mims and Crowder nicely. In the trio, New York now has an uber-talented top target, a downfield speedster threat and a quick, elusive slot target with sure hands. Admittedly, it would be hard for the Jets' passing offense to be any worse than it's been in recent years. With this kind of wide receiver room, Jets fans should be excited to see what new offensive coordinator Mike LaFleur can put together.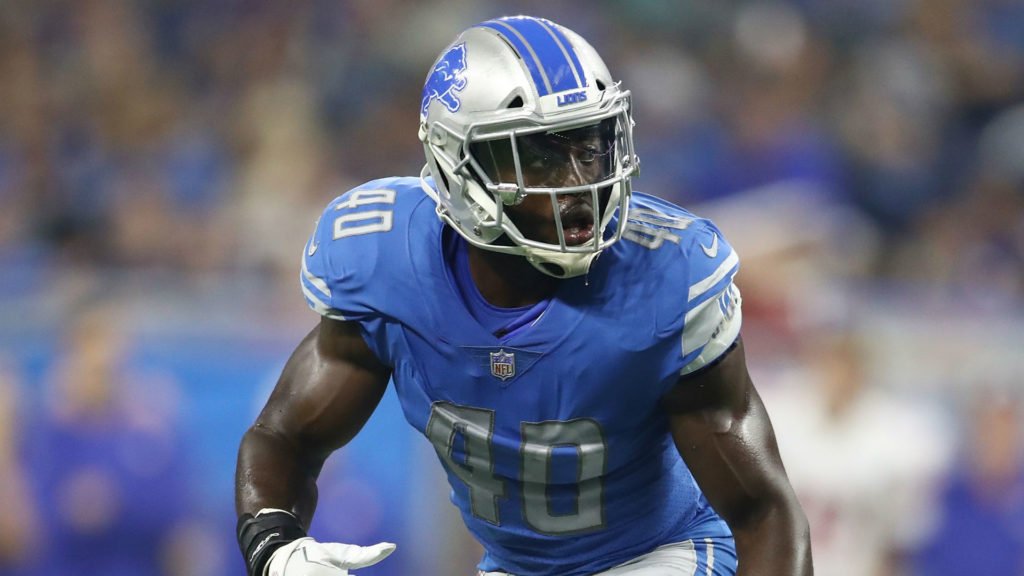 Jets Sign Former First-Rounder Jarrad Davis
If you're going to add a former first-round pick to bolster your offense, why not balance out the signing with one for the defense too? That's exactly what the New York Jets did on Monday. Before making headlines by signing Corey Davis, the Jets inked 26-year-old linebacker Jarrad Davis to a one-year deal earlier in the day. If the moves pan out, perhaps Jets fans can look back on Monday as the "Davis Double!"
Like Corey Davis, Jarrad Davis was a part of the 2017 draft class. He spent his first four NFL seasons playing middle linebacker for the Detroit Lions. 2020 saw him lose his starting job while posting a career-low 46 tackles. His best statistical season came in 2018, when he finished with 100 total tackles (73 solo) and six sacks.
With new head coach Robert Saleh converting the Jets to a 4-3 defensive scheme, linebacker is clearly a position of need. Signing Davis marks the first step to bolstering the unit. Jets fans also have the return of C.J. Mosley to look forward to, after he opted out of the 2020 campaign. Like the offense, there are already signs of life on the defensive side of the ball as the new era in New York under Saleh begins.