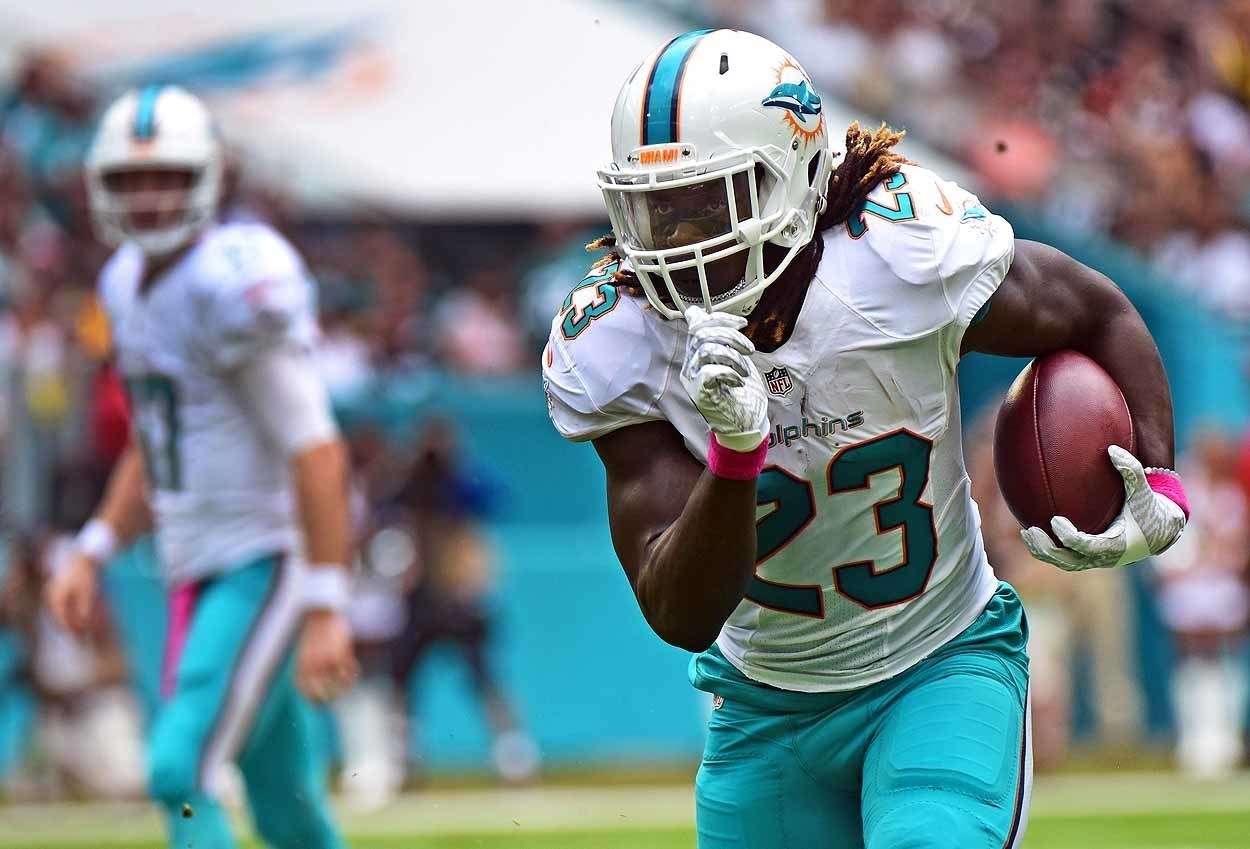 The Dolphins and Eagles kick off this Halloween edition of the NFL trade deadline with a trade of the Miami running back to Philadelphia.
Eagles Get: Jay Ajayi
Dolphins Get: 4th Round Draft Pick
Jay Ajayi is in his third season out of Boise State University. After dropping in the draft due to a knee issue, he has struggled to stay healthy on a regular basis. With a backfield full of question marks and injuries of their own, the Eagles could really use a solid runner like Ajayi.
Ajayi had a breakout season in his second year, running for 1,272 yards and eight touchdowns, while also totaling 151 yards through the air. The season was highlighted by his 4.9 YPC and three games of 200+ rushing yards.
He has been disappointing this season and certainly inconsistent. His YPC is down to 3.4, he has eclipsed the 100-yard mark just twice, and he has not found the end zone yet this season.
While fantasy owners may be more than frustrated with Ajayi this season, Eagles fans should be excited. The third-year running back may be exactly what this team needs come January to make a postseason run. While Carson Wentz has been nothing short of spectacular, a more balanced offensive squad will get this team where it needs to be.