Although we are just four weeks into the season, it is never too early to discuss who has impressed us the most. This year, it seems that there has been a surplus of talent across the league, so it may be hard to determine who has been the best at each position thus far, but I'm going to try my best.
QB: Tom Brady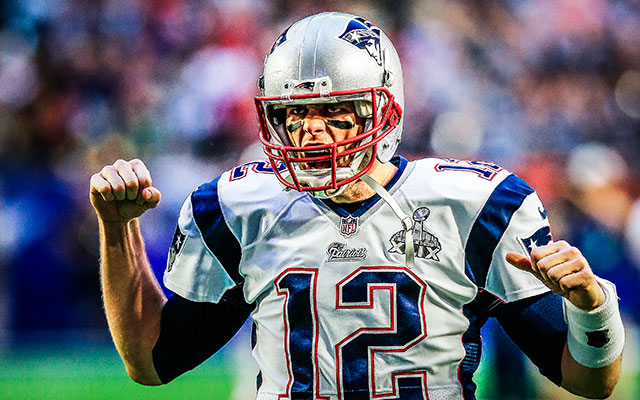 Starting off at the quarterback position, Tom Brady, as many would have expected, has been the most impressive QB this season. After a disappointing home loss week one to the Chiefs, Brady has fired back strong posting video game-like numbers. He's averaged 377 yards through the air in the past three weeks. During this time, he also has ten passing touchdowns with just one turnover; those are some serious stats. The Patriots may have just a 2-2 record, but that is not at the fault of the two-time MVP Tom Brady. Even with all the injuries this offense has endured, Brady still continues to tear up the rest of the league and validate that he has been the most impressive quarterback this season.
RB: Kareem Hunt
Who would've thought the rookie out of Toledo would be the most impressive running back thus far? I know for sure that I didn't. What's so crazy about this is that Hunt wasn't even supposed to be the starting running back for the Chiefs. Even though no one should ever wish an injury on someone else, Spencer Ware's preseason PCL tear opened the door for Hunt, and he never stopped running with that opportunity. In his season debut, Hunt ran wild, posting 148 yards on just 17 carries, along with 98 receiving yards, which lead his team to an upset win in Foxboro. Hunt leads all running backs with an astonishing 165 yards from scrimmage per game, and has managed to find the end zone six times since joining the league. If he keeps up numbers like this, Hunt could be in store to have the best rookie season of all time.
WR: Stefon Diggs
This one may be more up for debate than the others, but Stefon Diggs has the stats to back it up. Through the first four weeks of the season, Diggs leads the league in receiving yards, averaging just under 100 per game. Along with this yardage, he was able to reel in four touchdowns, but what makes this even more impressive is the fact that he does not have an all-pro quarterback throwing him the football. Week one, he had Sam Bradford, and he since then has had Case Keenum throwing the rock. Neither of these guys are even in the conversation of elite quarterbacks, and to post the numbers that Diggs has posted thus far into the season, with below average quarterback play, is extremely impressive.
TE: Zach Ertz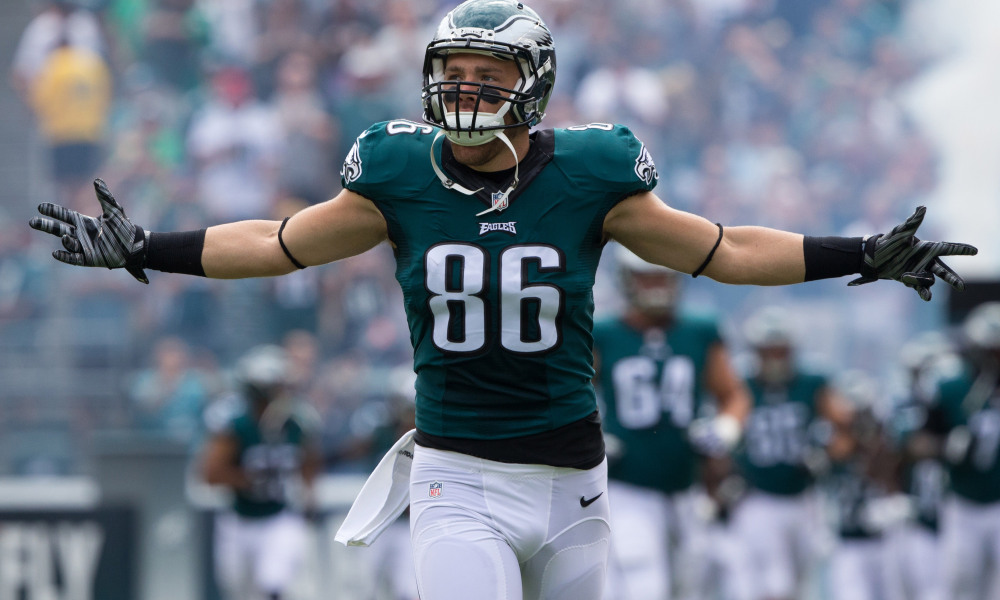 Ertz was one of my favorite season-long picks coming into this year, given the workload that he was in store to get. He leads all tight ends in targets, receptions and yards. He has also been one of the most consistent players in the league, posting over 80 yards in three-of-four games. Ertz will be making a strong case to join the small elite group of tight ends that this league has to offer, if he keeps up what he has done to this point in the season.