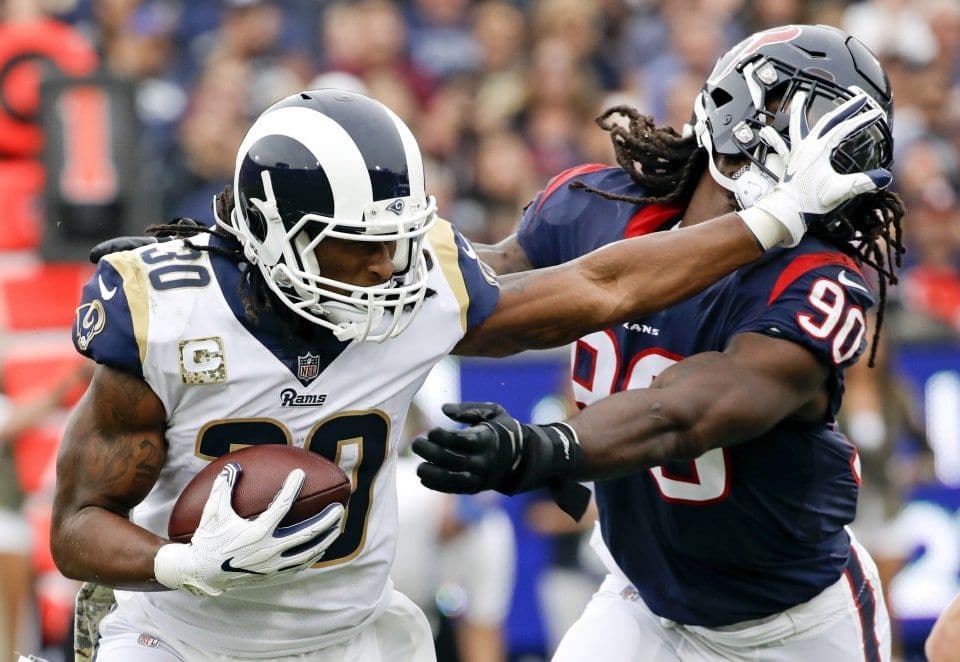 So, you have a stud RB or WR that you drafted in the first round. You might have difficult lineup decisions to make every week, but that particular player will not be one of them. They will permanently remain in your RB1 or WR1 spot all season, right? Well, sort of. They should be starting for you every week, but it may serve you best to put them in the flex spot.
Flex, You Stud
While the natural tendency with these players would be to set it and forget it, this may cause you some problems. For instance, your star RB might be a surprise inactive on a Sunday or Monday night. If you have him in the RB slot, you can only replace him with another RB. If you do not have another RB, you might end up in a situation where you either have to cut a good player or have a zero in your lineup.
Let's say you have Todd Gurley on your team. In week one, the Rams play the Raiders on Monday night, the last possible game. If Gurley is inactive on Monday night (for example, an injury during the pre-game warmup) you probably will not have another RB to replace him. If Gurley was in the flex spot, then it is more likely that you have a player on your roster that is a viable replacement. Perhaps receivers like Robert Woods and Jordy Nelson or tight ends like Jared Cook and Tyler Higbee would be worth playing, as opposed to taking a zero.
"Flex" Player as RB1/WR1?
Here is another scenario that I am sure has come up for you before. With the injury to Alshon Jeffery, Eagles WR Nelson Agholor seems like a viable Flex option. However, in week 1, the Eagles play on Thursday night. While you may have two other WRs that you prefer, you should put Agholor in the WR spot. If you put him in the flex on a Thursday, you limit what positions you can play throughout the rest of the weekend. Say, one of your top WRs has a tough matchup or is questionable and you want to replace them. With Agholor in the Flex, you can only replace your top WR with another WR. However, if Agholor was in your WR slot, then you could replace your questionable WR with an RB.
The main takeaway from this article is that you should fill your RB and WR spots early in the week and save your flex spots for the late games. This will allow you to have more options later on in the week. Remember, never flex on Thursday.
Thank you for reading. Be sure to stay connected in FlurrySports throughout the NFL season.
---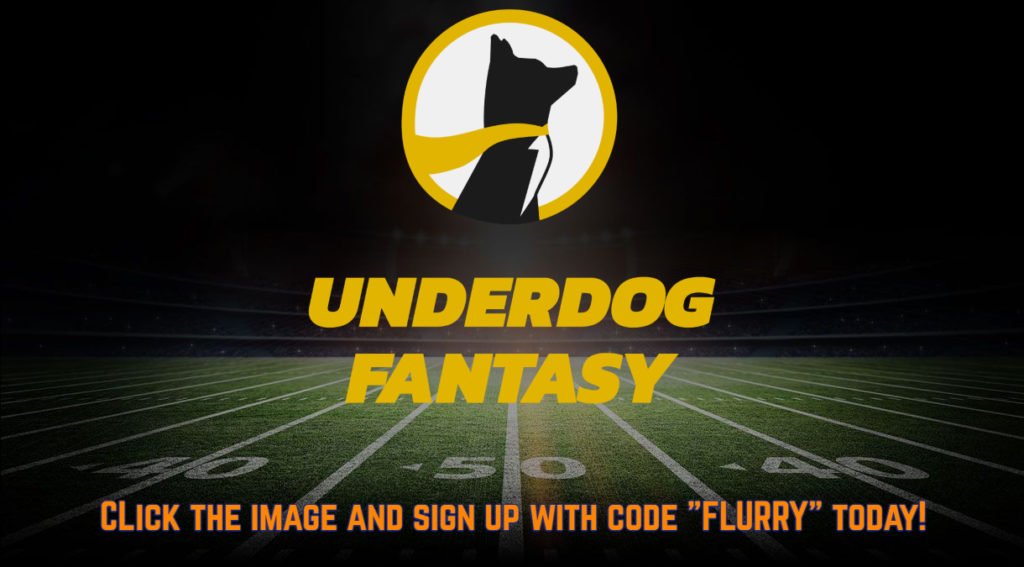 Underdog Fantasy is a new type of DFS that combines the fun of season-long drafts with daily fantasy sports. Aside from their fun, addictive draft mode, Underdog Fantasy also has pick'em player props for many different sports and athletes!
Click the image or RIGHT HERE to get signed up today, and don't forget to use the promo code FLURRY for a FREE $10 bonus on your first deposit!
---