As we discussed on Lombardi Sweep prior to the season, the 2022 Green Bay Packers schedule is brutal. There are many reasons why the schedule looked tough, including having to face other division winners from last season, a late bye week and an international game.
Of course, there were other hidden reasons for the Green Bay Packers schedule looking very tough. The team currently sits at a disappointing 3-3, and the Packers schedule is about to get much tougher.
2022 Green Bay Packers Schedule Rest of Season
| | | | |
| --- | --- | --- | --- |
| Wk | DATE | OPP | TIME (CT) |
| 7 | Sun, 10/23 | at WAS | 12 PM |
| 8 | Sun, 10/23 | at BUF | 7:20 PM |
| 9 | Sun, 11/6 | at DET | 12 PM |
| 10 | Sun, 11/13 | vs DAL | 3:25 PM |
| 11 | Thu, 11/17 | vs TEN | 7:15 PM |
| 12 | Sun, 11/27 | at PHI | 7:20 PM |
| 13 | Sun, 12/4 | at CHI | 12 PM |
| 14 | BYE WEEK | | |
| 15 | Mon, 12/19 | vs LAR | 7:15 PM |
| 16 | Sun, 12/25 | at MIA | 12 PM |
| 17 | Sun, 1/1 | vs MIN | 3:25 PM |
| 18 | Sun, 1/8 | vs DET | TBD |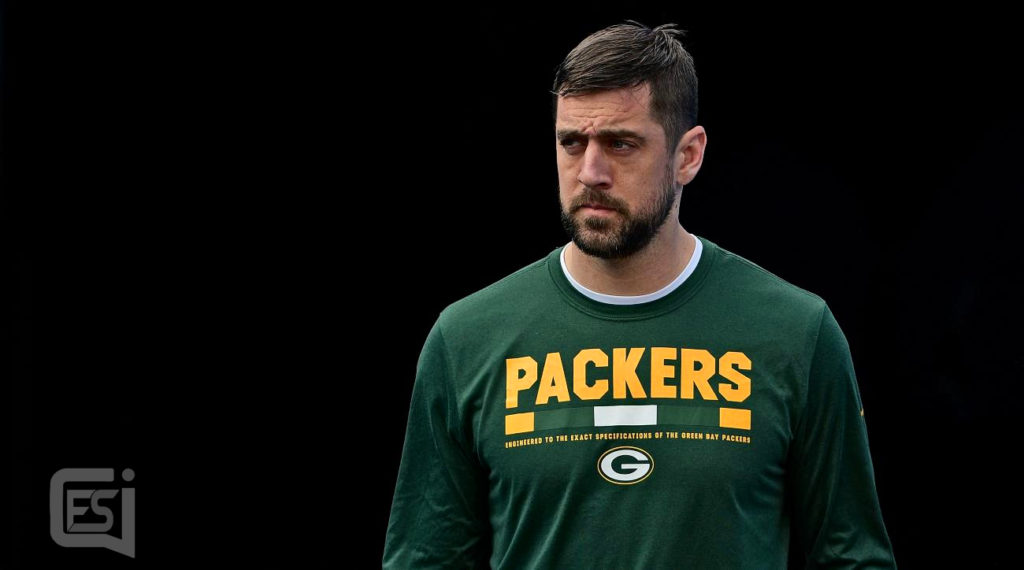 Week 7 at Washington Commanders
The Packers face off against the Washington Commanders this week, after they played last Thursday. This means they are coming off a mini-bye to play at home, which certainly works in their favor.
Week 8 at Buffalo Bills
The Packers play in primetime in Week 8. Unfortunately, it is against the Buffalo Bills. To make matters worse, they are coming off of their bye week. Great.
Week 9 at Detroit Lions
Playing their third road game in just as many weeks, the Detroit Lions are on the schedule. Fatigue will be setting in for the Packers at this point in the season, given the schedule, and playing against a physical team like Detroit is certainly dangerous.
Week 10 vs Dallas Cowboys
Mike McCarthy returns to Lambeau Field to face the Packers. With Dallas' defensive front, this will be a tough game for Green Bay. And once again, the Packers' opponent will be fresh off of their bye week. Nightmare situation.
Week 11 vs Tennessee Titans
After facing a well-rested Cowboys team, the Packers have a short turnaround to play on Thursday Night Football against Derrick Henry and the Tennessee Titans. Green Bay has had a tough time stopping the run as it is. On a short week, they better have their legs under them.
Week 12 at Philadelphia Eagles
Finally, the Green Bay Packers schedule finally blesses them with a mini-bye, giving them a few days of rest. Unfortunately, they will hit the road to face one of the best teams in the NFL, who win games in the trenches. Once again, the run defense will need to show up.
Week 13 at Chicago Bears
The light at the end of the tunnel. The bye week is oh so close. Hopefully, the players won't be looking ahead on the Green Bay Packers schedule and plan their bye week before taking care of business against the Chicago Bears.
Week 15 vs Los Angeles Rams
The Green Bay Packers will be coming off of their bye week to play on Monday Night Football. It would have been nice to have that extra day of preparation during a regular week, not when you're coming off of a bye. While the Green Bay Packers schedule didn't work out to e the most favorable, this will still likely be a must-win game for both NFC teams.
Week 16 at Miami Dolphins
Take a break from the cold to have a Miami Christmas. This is the first of back-to-back holiday games for the Packers. Hopefully, the young guys will be locked in and not fall victim to any distractions or popular wing places in Miami.
Week 17 vs Minnesota Vikings
It's a new year, and the Packers are at home against the Minnesota Vikings. At this point, we can hope this game on the Green Bay Packers schedule is for the NFC North crown, but that's a lot to ask. Instead, it's possible the Vikings are looking ahead since the division is all locked up for them.
Week 18 vs Detroit Lions
The final game of the season, and the Detroit Lions can play spoiler. We know the Lions are going to be physical and play hard, so there can be no overlooking them in this spot.
Takeaways From the Green Bay Packers Schedule
The Packers just came back from London, and now they have to begin a three-week road trip. On top of that, the Packers have multiple matchups against teams who are coming off of their bye week, which is no good.
Green Bay is also going to face many talented defensive fronts, beginning with Washington this week. The Packers must figure out the right guard spot, whether it's bringing in a new starter at that position or the right tackle, which would allow Elgton Jenkins to slide inside. Bryan Bulaga, anyone?
Now, should Packers fans panic? No, probably not. However, there is no wiggle room at this point. No more hiccups or getting outcoached. We need to play Green Bay Packers football.
---
Follow us on all of our social channels! Check out our Twitter, Facebook and YouTube for more great FlurrySports content.