We have seen many preseason top-end wide receivers struggle through the early part of the fantasy football season. Obviously, this has only increased the headaches when figuring out which players to put into your starting lineup. That is where we come in, helping you with this Week 3 WR Fantasy Football Start 'em, Sit 'em analysis.
Obviously, there are some players who are must-start every single week due to where you drafted them, such as Ja'Marr Chase, Stefon Diggs and Justin Jefferson. However, the WR2 and WR3 positions are a bit more fluid, causing some tough decisions to be made. To help you through these tough decisions, check out our weekly fantasy football rankings and read on for our Week 3 fantasy football start 'em, sit 'em analysis at WR.
Fantasy Football Start 'em, Sit 'em: Week 3 WRs
Start: Zay Flowers Fantasy Outlook vs Colts
A week after the Indianapolis Colts surrendered nearly 400 yards through the air to CJ Stroud, their defense has to turn around and prepare for Lamar Jackson and his revamped group of receivers. Leading the charge through the early parts of this season has been rookie Zay Flowers, who has looked great. Through two weeks, Zay Flowers fantasy football owners have seen the rookie total 13 catches for 140 yards and another 15 yards on the ground.
This looks like a great matchup for the Ravens to get the passing attack clicking on all cylinders, and Flowers should be one of the primary beneficiaries. Let's get the rookie his first touchdown this week.
Start: Nico Collins Fantasy Outlook at Jaguars
The other "start" in our Week 3 Fantasy Football Start 'em, Sit 'em article Nico Collins of the Houston Texans. While playing for the Texans isn't something that inspires a ton of confidence, their passing offense has looked competent, and Nico Collins is at the center of it.
Collins leads the team with 20 targets, 13 receptions, 226 receiving yards and a touchdown. These numbers are great for an offense that isn't scoring many points. Nico Collins fantasy owners will be rewarded this week, as he continues to get peppered with targets in a pass-happy game script.
---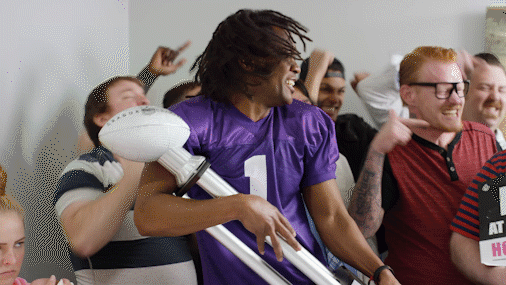 Check out TrophySmack today to get the best fantasy football trophies, belts, rings and draft boards in the industry! Use promo code FLURRY for a free championship ring with a trophy, or get a nice discount!
---
Sit: Garrett Wilson Fantasy Outlook vs Patriots
You may not have a better option than Garrett Wilson on your fantasy football team. However, you shouldn't be expecting WR2 numbers from him against the New England Patriots.
Bill Belichick's big brain will be doing battle with Zach Wilson and the New York Jets. I'll take the Patriots to win that battle. Belichick likes to take the opponent's top weapon away, forcing them to score with their left hand, if you will. Garrett Wilson is the top weapon for the Jets. Look for coverage to roll toward him, while New England brings pressure to rattle Zach Wilson early. This will lead to a long day for both Wilsons.
Sit: Brandon Aiyuk Fantasy Outlook vs Giants
Brandon Aiyuk is currently questionable to play on Thursday Night Football due to a shoulder injury. Even if he does play, you may want to look elsewhere.
Aiyuk is likely to be limited a bit in his production for a couple of weeks. A shoulder injury is nothing to dismiss, especially for a receiver. He is expected to extend for catches and put himself in vulnerable positions. With a shoulder injury, this is a much tougher task, which is why we expect the Brandon Aiyuk fantasy production to dip for a little bit. See if you can find a better option for this week.
Check my fantasy football rankings, since you may have a better option.