Yikes! Last week saw several high-end fantasy football running backs succumb to injuries. Some players, such as Saquon Barkley, will return to the field this season. Others, such as Nick Chubb, are done for the rest of the year. Regardless of how long the injured RBs are on the shelf, many managers are undoubtedly facing some precarious fantasy football start 'em, sit 'em dilemmas at the position heading into Week 3.
Luckily for you, we here at FlurrySports are here to help! When a player goes down, fantasy managers must weigh their options carefully and plug in the best option to keep their team headed down the path to success. It's a long season, and far too early to panic. So keep your head up, and read on as we delve into some fantasy football start 'em, sit 'em candidates for Week 3 RBs.
Fantasy Football Start 'em, Sit 'em: Week 3 RBs
Start: Gus Edwards Fantasy Outlook vs. Colts
ECR Rank: 33
At the time of writing this article, the Baltimore Ravens only have two running backs listed on the active roster. In the Wake of J.K. Dobbins' season-ending injury, Gus Edwards and Justice Hill worked in what was essentially an even timeshare last week. Edwards was the more productive player, however, rushing for 62 yards and a touchdown on 10 carries while playing 43% of the team's offensive snaps.
As Week 3 approaches, Edwards could be in line to assume the lion's share of the workload against the Indianapolis Colts. Hill is dealing with a turf toe injury, and reports seem to indicate that it will prevent him from missing this game. The Ravens have Melvin Gordon and Kenyan Drake on the practice squad, but whichever is elevated prior to kickoff doesn't figure to outsnap Edwards. The situation in this backfield should give him a great chance to exceed his consensus ranking.
Start: Zack Moss Fantasy Outlook vs. Ravens
ECR Rank: 23
Ladies and gentlemen, it is officially Zack Moss Time! Who needs a disgruntled Jonathan Taylor and his idiotic agent when you can just plug in a former collegiate standout and have him go off? The Colts sure don't, and Moss certainly went off in a big way last week while playing nearly all of the team's offensive snaps (98%). Despite finishing as the RB10 overall for the week, he is barely being ranked as a startable RB2 by the FantasyPros ECR ahead of Week 3.
Let's be real here: neither Deon Jackson nor Jake Funk are going to be challenging Moss for touches, specifically on the ground. What many people have forgotten is that Moss can also catch passes out of the backfield when needed. He had four receptions last week, and will probably have opportunities for more given that the Ravens' strength defensively is stopping the run. All signs point towards Moss being heavily involved regardless of who is under center for the Colts.
And yes, both of our start 'em RBs for Week 3 will be playing in the same game. Sorry, not sorry.
---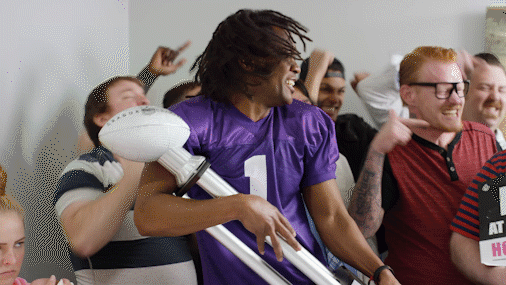 Check out TrophySmack today to get the best fantasy football trophies, belts, rings and draft boards in the industry! Use promo code FLURRY for a free championship ring with a trophy, or get a nice discount!
---
Sit: Javonte Williams Fantasy Outlook vs. Dolphins
ECR Rank: 24
Our first running back in the negative section of this week's fantasy football start 'em, sit 'em is Javonte Williams. Coming off a major injury, some felt that Williams might have a reduced role to start the season. That is precisely what has played out in the Denver Broncos' first two games. Williams hasn't played more than 45% of the team's offensive snaps to date and was actually out-snapped by Samaje Perine in Week 2.
In Week 3, the winless Broncos will take to the road for the first time to face the Miami Dolphins. After getting run all over in Week 1, the Dolphins defensive front stepped up in a big way last week to stymie New England's rushing attack. A similar effort on Sunday will be bad news for Williams. Combine the matchup against a solid defensive front with the Broncos' running back by committee approach and suspect offensive line and Williams may struggle to live up to his RB2 ranking.
Sit: Najee Harris Fantasy Outlook vs. Raiders
ECR Rank: 20
This fantasy football start 'em, sit 'em selection may surprise some managers given the matchup. It's no secret that the Las Vegas Raiders have issues defensively. Through two weeks, they are allowing the second-most PPR fantasy points to opposing RBs. If there was ever a game for the Pittsburgh Steelers to get right offensively, surely this would be it. Despite this, how can one feel confident about Najee Harris being a top-20 RB in fantasy given what we've seen thus far?
For starters, Harris has hardly been a bell-cow RB as many hoped he would be. He played only 52% of the Steelers' offensive snaps in Week 1 and just 57% in the win this past Monday night. The touches figure to remain evenly split going forward given that Jaylen Warren has looked like the better back through the first two games. What's more, it's hard to be confident in anything related to Pittsburgh's offense so long as Matt Canada is calling the plays.
Despite his ECR ranking, one can almost certainly find a safer bet than Harris this week. Check out our fantasy football rankings to see if you have a better option.