Week 1 of the fantasy football season is here! Hopefully, you used our fantasy draft kit to draft the best possible team. However, even if you did, it doesn't mean the players you drafted are startable every single week, which is why we have this weekly fantasy football start 'em, sit 'em series.
Obviously, there are some players who are must-start every single week due to where you drafted them, such as TJ Hockenson, Mark Andrews and Darren Waller. However, after the top couple of tiers at the tight end position, you may be playing the matchup more than the player himself. To help you through these tough decisions, check out our weekly fantasy football rankings and read on for our Week 1 fantasy football start 'em, sit 'em analysis at TE.
Fantasy Football Start 'em, Sit 'em: Week 1 TEs
Start: Sam LaPorta Fantasy Outlook vs. Chiefs
The Detroit Lions kick off the 2023 NFL season tonight against the Kansas City Chiefs; what a time to be alive. Unfortunately, the Lions will be without second-year wide receiver Jameson Williams to start the year, due to his gambling suspension. This opens up opportunities for other pass catchers, which points to a strong start for the Sam LaPorta fantasy football career.
LaPorta is a do-it-all tight end who will be the full-time starter for the Detroit Lions this season. For the non-elite tight end options, you should be looking for large snap shares and opportunities for TEs in fantasy football, which LaPorta has. We saw random TEs perform well for Detroit last season. Now, they have a talented player in Sam LaPorta, and fantasy football managers can trust him immediately.
Click here for more rookie-inspired fantasy football team names.
Start: Tyler Higbee Fantasy Outlook vs. Seahawks
Cooper Kupp has been ruled out of the Week 1 Rams vs. Seahawks matchup. This leaves few proven talents that have the trust of both Sean McVay and Matthew Stafford, but Tyler Higbee is one of these players. We also saw Higbee play well without Kupp last season.
The Seahawks really struggled to contain tight ends last year, giving up the most points to the position. This points to a positive Tyler Higbee fantasy football week.
---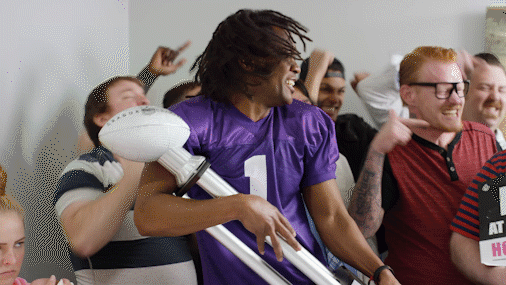 Check out TrophySmack today to get the best fantasy football trophies, belts, rings and draft boards in the industry!
---
Sit: Juwan Johnson Fantasy Outlook vs. Titans
Juwan Johnson is looked at fondly by many fantasy managers due to his crazy touchdown stretch last season. However, we should know by now that the majority of Johnson's fantasy value comes in the red zone, so reducing this role means terrible things for his fantasy value.
The New Orleans Saints' top red zone weapon is Taysom Hill, as they can run him at quarterback and have an extra blocker. New Orleans improved their red zone offense this offseason by bringing in a strong short-yardage runner in Jamaal Williams. The Saints also brought back Jimmy Graham to use in special packages, which will mostly come in the red zone. All of this points to Johnson not being a tight end you should own, much less start this week.
Sit: Dalton Kincaid Fantasy Outlook vs. Jets
After the Buffalo Bills drafted tight end Dalton Kincaid, many fans were confused about how they would use him. Then, we heard from the Bills coaching staff. They said they were excited to see him in action and figure out how to use him. It's now September, and I'm not convinced Buffalo is confident in Dalton Kincaid's role yet, so how can you be?
This is no knock against him as a player, but it's best to take a "wait and see" approach with the rookie this season, due to questions in his role. That is why he is a "sit" in the Week 1 fantasy football start 'em, sit 'em.