Week 1 of the fantasy football season is here! Hopefully, you used our fantasy draft kit to draft the best possible team. However, even if you did, it doesn't mean the players you drafted are startable every single week, which is why we have this weekly fantasy football start 'em, sit 'em series.
Obviously, there are some players who are must-start every single week due to where you drafted them, such as Ja'Marr Chase, Stefon Diggs and Justin Jefferson. However, the WR2 and WR3 positions are a bit more fluid, causing some tough decisions to be made. To help you through these tough decisions, check out our weekly fantasy football rankings and read on for our Week 1 fantasy football start 'em, sit 'em analysis at WR.
Fantasy Football Start 'em, Sit 'em: Week 1 WRs
Start: Gabe Davis Fantasy Outlook vs. Jets
We have heard all training camp how the Gabe Davis fantasy football stock is up due to an increased role in the Buffalo Bills offense. While I may not buy into this notion, he does project favorably in this week's fantasy football start 'em, sit 'em.
When the lights turn on, Davis comes to play. This Sunday Night Football matchup against the New York Jets is definitely the time for a big performance, which will result in all of the Gabe Davis "truthers" being loud for the next week. In reality, the Sauce Gardner vs. Stefon Diggs matchup could be a real battle, resulting in more space for Gabe Davis fantasy points to be scored.
Start: Michael Thomas Fantasy Outlook vs. Titans
Michael Thomas is back healthy. We truly have no idea how many times we will be able to say that this season, so fire up Thomas when you can. When he has been in the lineup, he has been effective. Across three games last season. Thomas totaled 16 receptions for 171 yards and three touchdowns.
The addition of Derek Carr gives him a better quarterback, so fire up Michael Thomas in your Week 1 fantasy football lineups.
---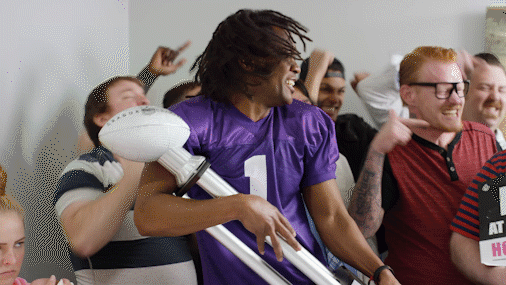 Check out TrophySmack today to get the best fantasy football trophies, belts, rings and draft boards in the industry!
---
Sit: Christian Watson Fantasy Outlook vs. Bears
This is a risky one due to the number of defensive lapses we saw the Chicago Bears have last season, but you may want to sit Christian Watson this week. First off, Watson is a bit overhyped heading into this season. As we discussed on both Fantasy Football by Committee and Lombardi Sweep, there is a legitimate chance Romeo Doubs finishes the season as the Green Bay Packers' WR1.
Focusing on this week, Watson has been dealing with a hamstring injury all week. He and Doubs both have been sidelined with hamstring issues. Watson solely relies on his speed and athleticism, which while be reduced due to the injury. Additionally, he disappeared for much of the preseason and Jordan Love has shown a better chemistry with Doubs. Lower the expectations for the Christian Watson fantasy football value this week.
Sit: Deebo Samuel Fantasy Outlook vs. Steelers
In PPR fantasy football drafts, Deebo Samuel has an ADP of WR17. Unfortunately for Samuel's owners who took him around this spot to be the WR1 or WR2 of your fantasy team, it will be tough for him to return value, at least this week.
This looks like it will be a low-scoring, grind-it-out game against the Pittsburgh Steelers. Deebo Samuel disappointed in fantasy last season, with much of this being related to his diminished backfield role. With the 49ers' backfield healthy to begin this season, there is little reason to put him back there, leading to fewer guaranteed touches for the talented wide receiver on Sunday.
Check my fantasy football rankings, since you may have a better option.