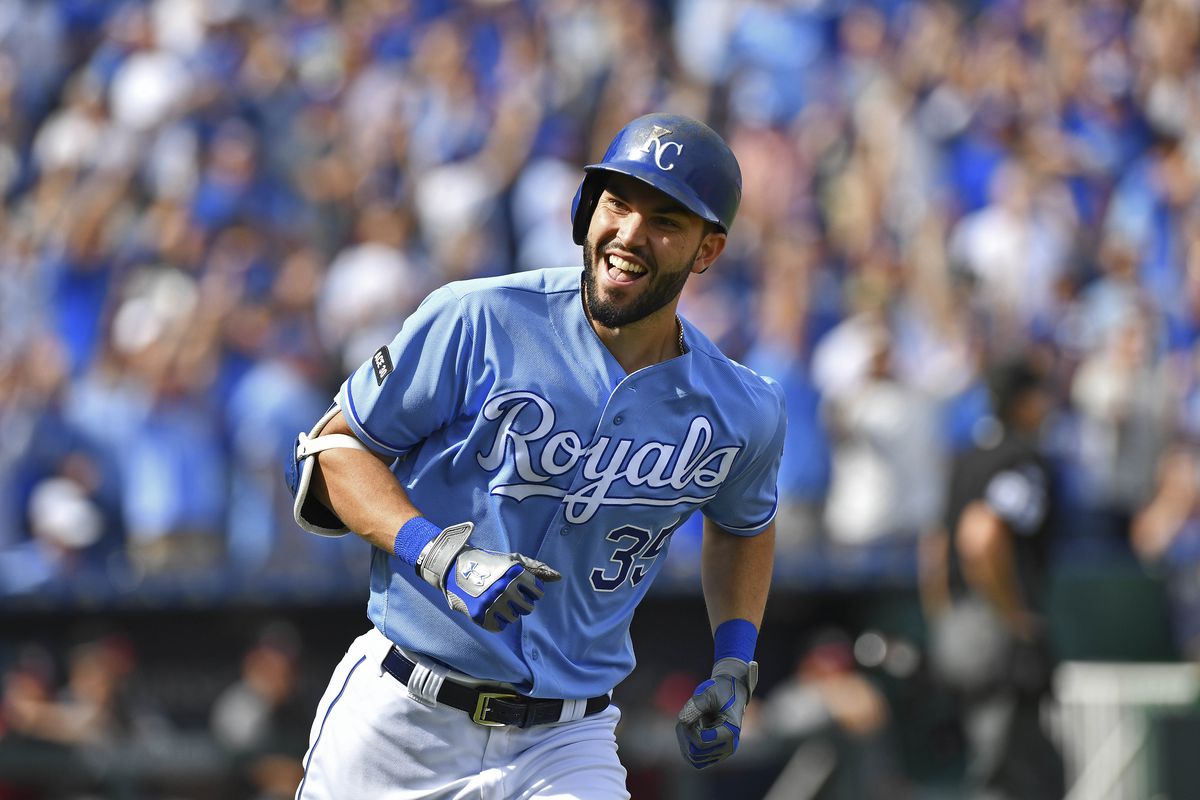 Long Time Royal Hosmer Heading to San Diego
Former Kansas City Royals first baseman Eric Hosmer and the San Diego Padres have reportedly agreed to terms on a long term deal. News broke on Saturday night that Hosmer and the Padres worked out an eight-year $144 million deal. Hosmer would make $20 million per year through the first five years with an option to opt out after five years. The final three years he would earn $13 million per year.
Hosmer spent all seven of his MLB seasons in Kansas City. In addition to solid career numbers (0.284 average 127 HRs 566 RBI), Hosmer has a substantial trophy case: 4-time Gold Glove Award winner, 2017 Silver Slugger Award at first base, 2016 All-Star Game MVP, and 2015 World Series Champion. In 2017 Hosmer played all 162 games for the Royals, who finished the year 80-82, third in the AL Central. He posted a line of 0.318/0.385/0.498 while hitting 25 homeruns and batting in 94 runs.
San Diego's Struggles
Hosmer is joining a San Diego Padres team that is still in rebuild mode. The club went 71-91 last season and hasn't posted a winning record since 2010. They also have a postseason drought, having not made the playoffs since the 2006 season. Not coincidentally, 2006 was also the last time the Padres won the NL West Division, having gone back-to-back. Manager Bruce Bochy left the Padres after the 2006 season to manage the San Francisco Giants. While the Giants and Bochy have won three World Series titles since 2007, the Padres have limped on ever since.
The Padres have only twice made the World Series. In 1984, with Bochy on the roster as a catcher, the Padres were defeated by the Detroit Tigers 4 games to 1. In 1998, this time with Bochy as the manager, the Padres fell in the World Series to the New York Yankees 4 games to none. San Diego's goal is to return to the postseason and the World Series. They just might do it with Hosmer, who was part of Kansas City's return to prominence.
At 28 years-old, Hosmer is entering the prime of his career. Grouped together with Wil Myers, José Pirela, and veteran third baseman Chase Headley, the Padres will have a solid core within their position players moving forward.
Related Stories and Other Links:
Rays Deal Odorizzi to Twins
FlurrySports Podcast-Episode 8: Fly Eagles Fly!
Sports Talk 101-Episode 11: Olympics Coverage and Jake's Ideal Offense for the Warriors